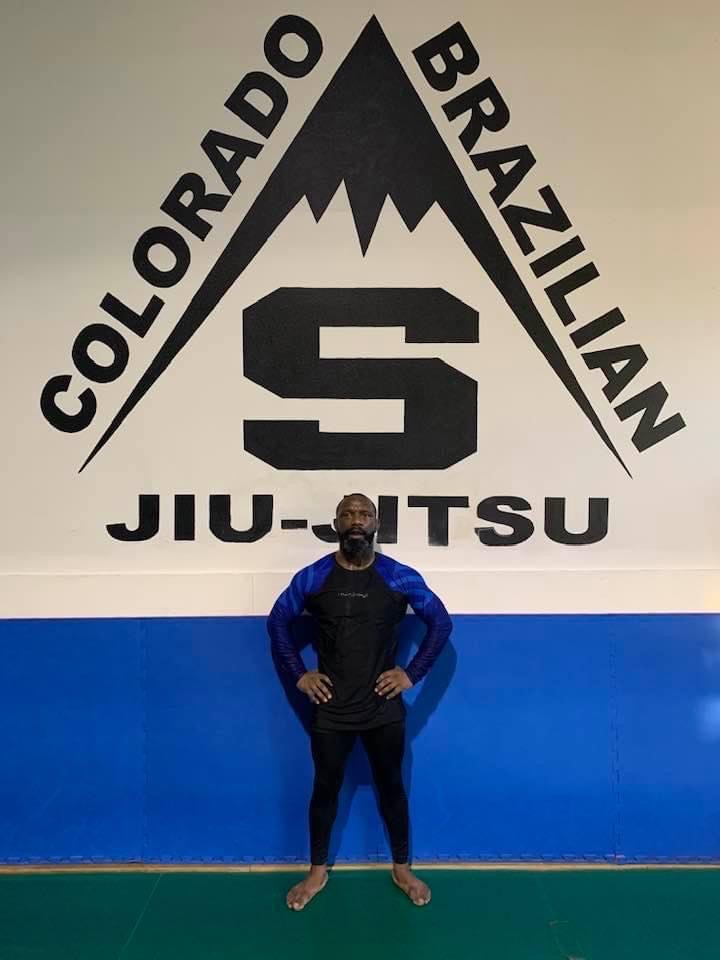 Profile:
Ricardo Lewis began his Brazilian Jiu Jitsu training under Professor Sheldon Marr of Edge MMA out of Denver, CO back in 2008. While training at Edge MMA, Ricardo started seeing success in the Art of Jiu Jitsu. Ricardo began training at Colorado Brazilian Jiu Jitsu Satori in 2019. Upon arriving at CBJJS, Ricardo found success in incorporating his takedown skill set from wrestling into Jiu Jitsu, thus transforming him as a Jiu Jitsu artist.
Ricardo comes from the hot bed of Wrestling in Lawton, Oklahoma, where he first discovered the Art of Wrestling. Ricardo gained many accolades under the coaching of legendary Joseph Zuspan.
Rico wrestled in college at the University of Southern Colorado under Doug Moses.
Rico had notable success in both high school and college wrestling gaining the following accolades:
1992 State Championship Team
1993 State Championship Team
1993 State Duel Championship Team
1993 National Championship Team
Rico has a passion for sharing his takedown skills with others and now does so regularly as the Wrestling Instructor for CBJJS!
Achievements:
2022 Fight To Win Pro196 SuperFight Victor (Lightweight, Purple Belt, No-Gi)
2021 IBJJF World Jiu-Jitsu No-Gi Championship Gold Medalist (Lightweight, Blue Belt)
2021 IBJJF World Jiu-Jitsu No-Gi Championship Silver Medalist (Open Weight, Blue Belt)
2021 Fight To Win Colorado Open Champion (Lightweight, Blue Belt, Gi)
2020 IBJJF Pan Jiu Jitsu No-Gi Championship Bronze Medalist (Lightweight, Blue Belt)
Pictures: