2022 IBJJF WORLD JIU JITSU NO-GI CHAMPIONSHIPS: BRILLIANT!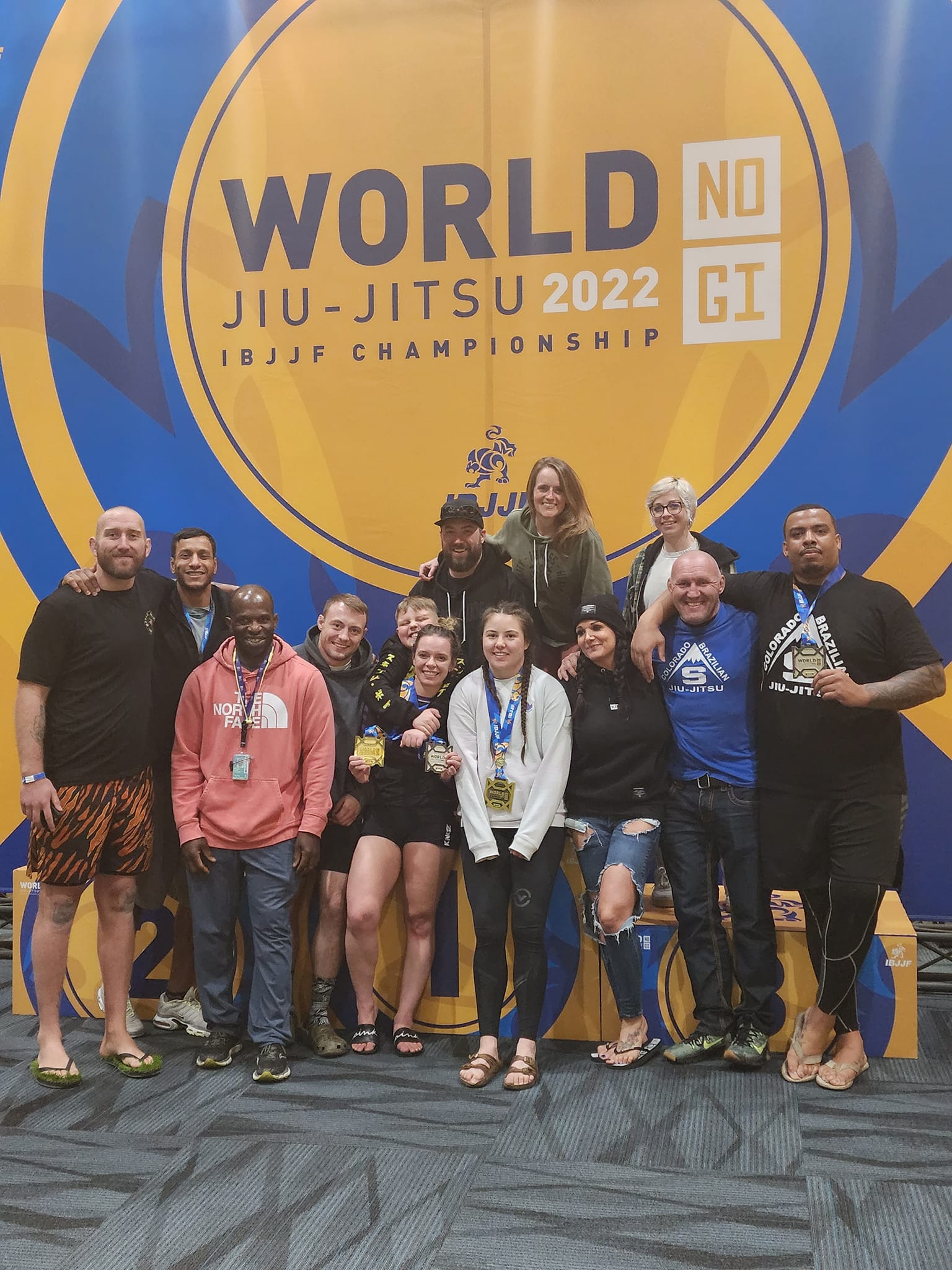 What a brilliant way to end the 2022 competition season!
Professor "Doomsday" Don Westman took a Colorado Brazilian Jiu Jitsu Satori Traveling Combat Crew of ready CBJJS athletes out to the Anaheim Convention Center, in Anaheim, California, for the 2022 IBJJF World Jiu Jitsu No-Gi Championships and the results were nothing short of brilliant! Three CBJJS athletes returned as Gold Medalists! Outstanding! We have three new World Champions right here at Colorado Brazilian Jiu Jitsu Satori!
It is remarkable for a small Jiu Jitsu Academy from Denver, like Colorado Brazilian Jiu Jitsu Satori, to have a single athlete win at the highest levels of competition in the IBJJF; but to have three athletes from a single Academy win Gold at the World Championship level, at a single IBJJF tournament, is pretty phenomenal. The CBJJS Traveling Combat Crew racked up an impressive number of Gold Medal victories for a small team from Colorado, especially in the shadow of recovering from a disastrous, and nearly business ending, arson attack against the gym. Business struggles notwithstanding, our Jiu Jitsu was strong! Congratulations to Stephanie Cline, Ronald Robin, and Collette Ritums who each performed brilliantly and brought home Gold at the 2022 World IBJJF Jiu Jitsu No-Gi Championships in their respective divisions!
All the CBJJS Traveling Combat Crew Athletes who went out to Anaheim to compete in the 2022 IBJJF World Jiu Jitsu No-Gi Championships performed admirably, many winning exciting matches and making the podium. While not all won gold, we are proud of their performances, their courage, and their willingness to represent CBJJS on the big stage! Way to go CBJJS Traveling Combat Crew!
Stephanie, Ronald, and Collette now join the list of IBJJF World Champions who have won Gold while training at Colorado Brazilian Jiu Jitsu Satori, bringing the total to 9 (some more than once):
COLORADO BRAZILIAN JIU JITSU SATORI IBJJF WORLD CHAMPIONS (BY YEAR):
2022
Stephanie Cline
Ronald Robin
Collette Ritums
2021
Ricardo Lewis
Cory Lowe
Del Elmagbari
2018
Heather Sarles Westman
Don Westman
2017
Walker Madden
Don Westman
Brilliant! Way to go Stephanie! Way to go Ronald! Way to go Collette! IBJJF World Champs! Phenomenal!
STEPHANIE CLINE – IBJJF WORLD CHAMPION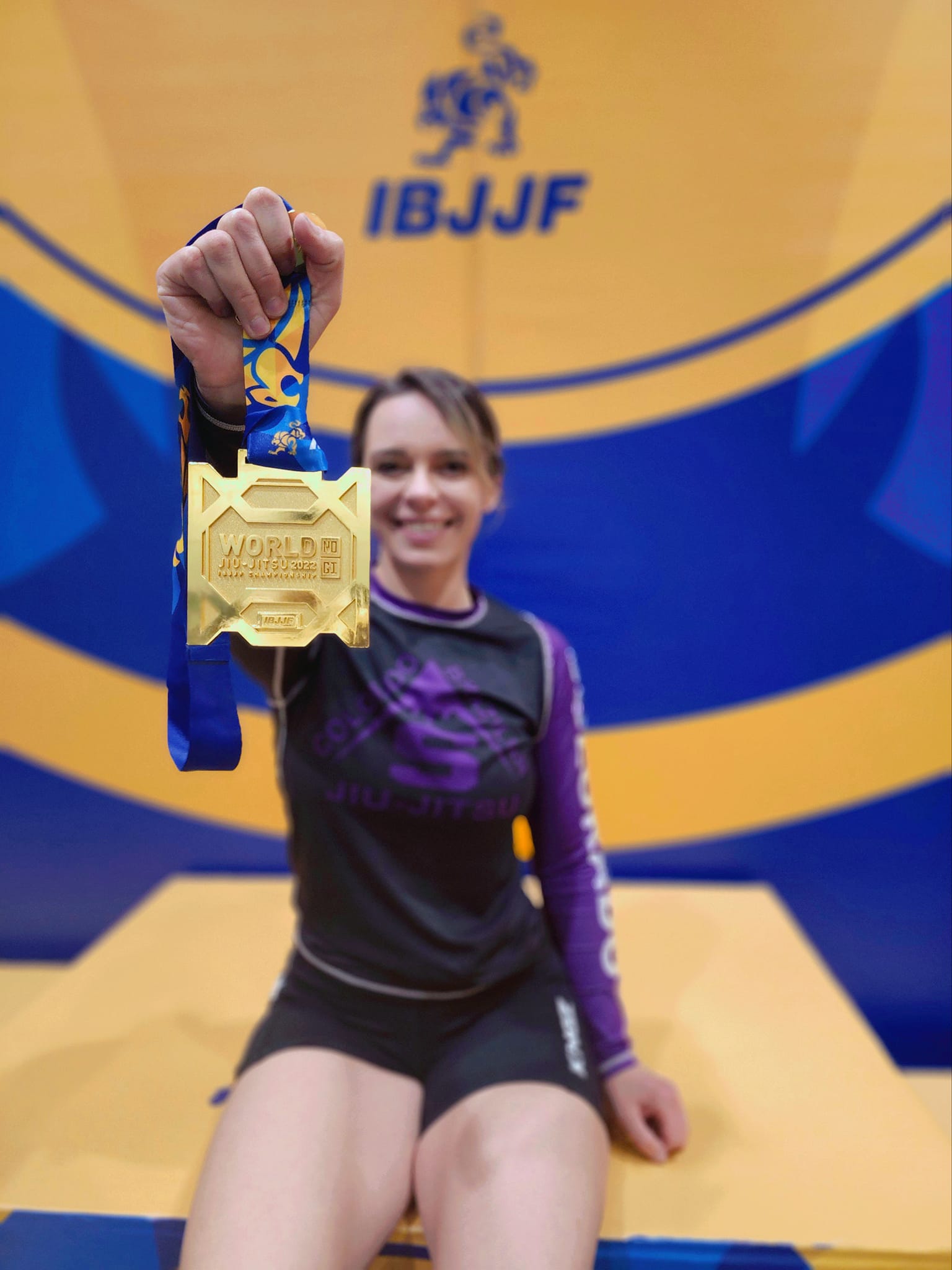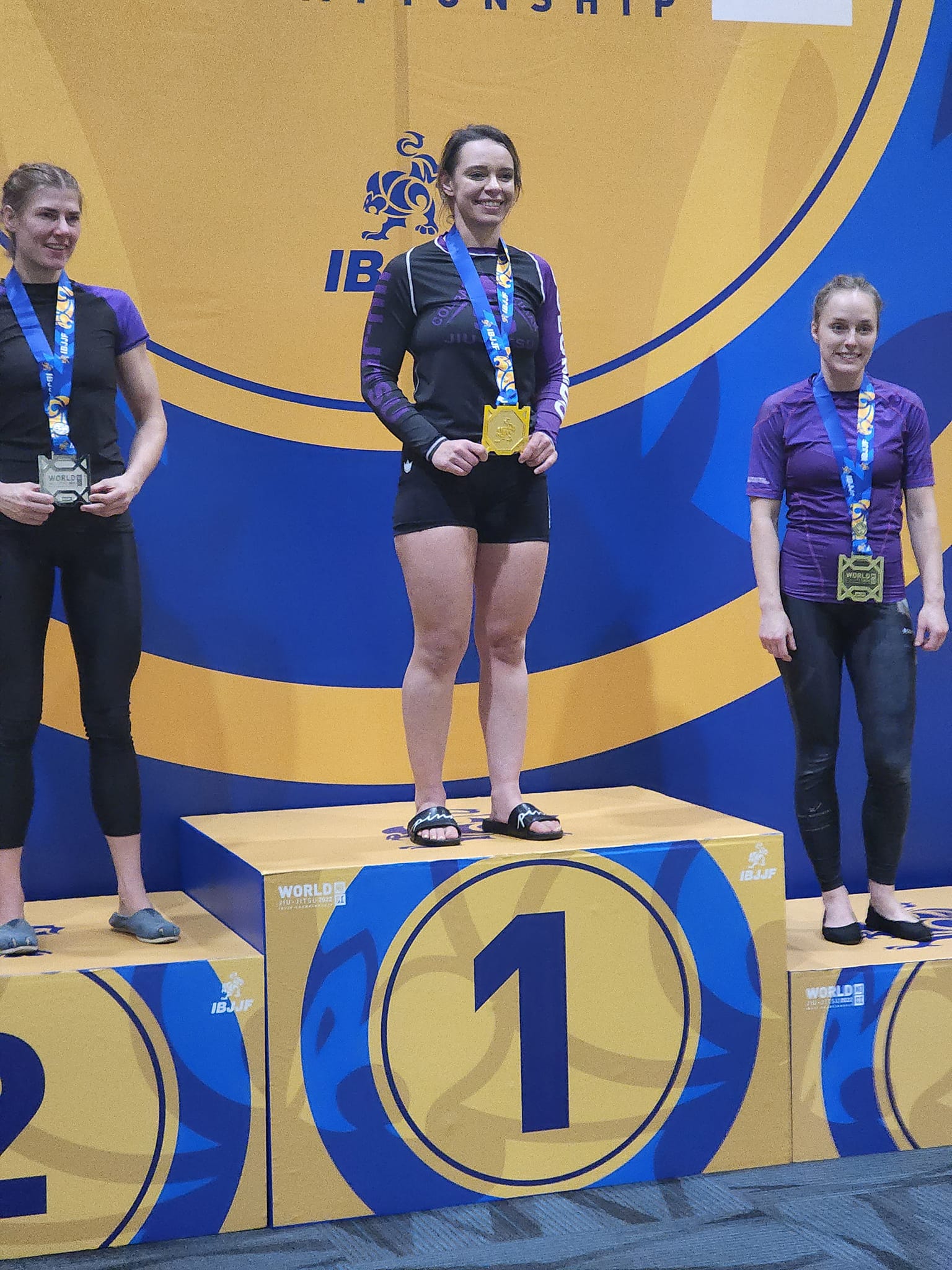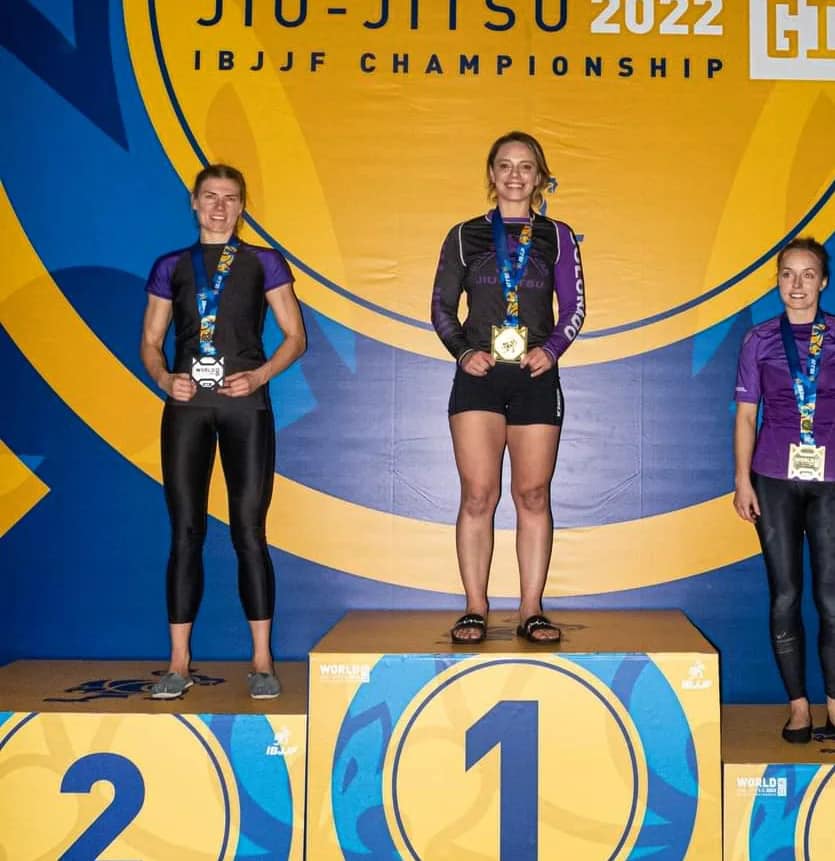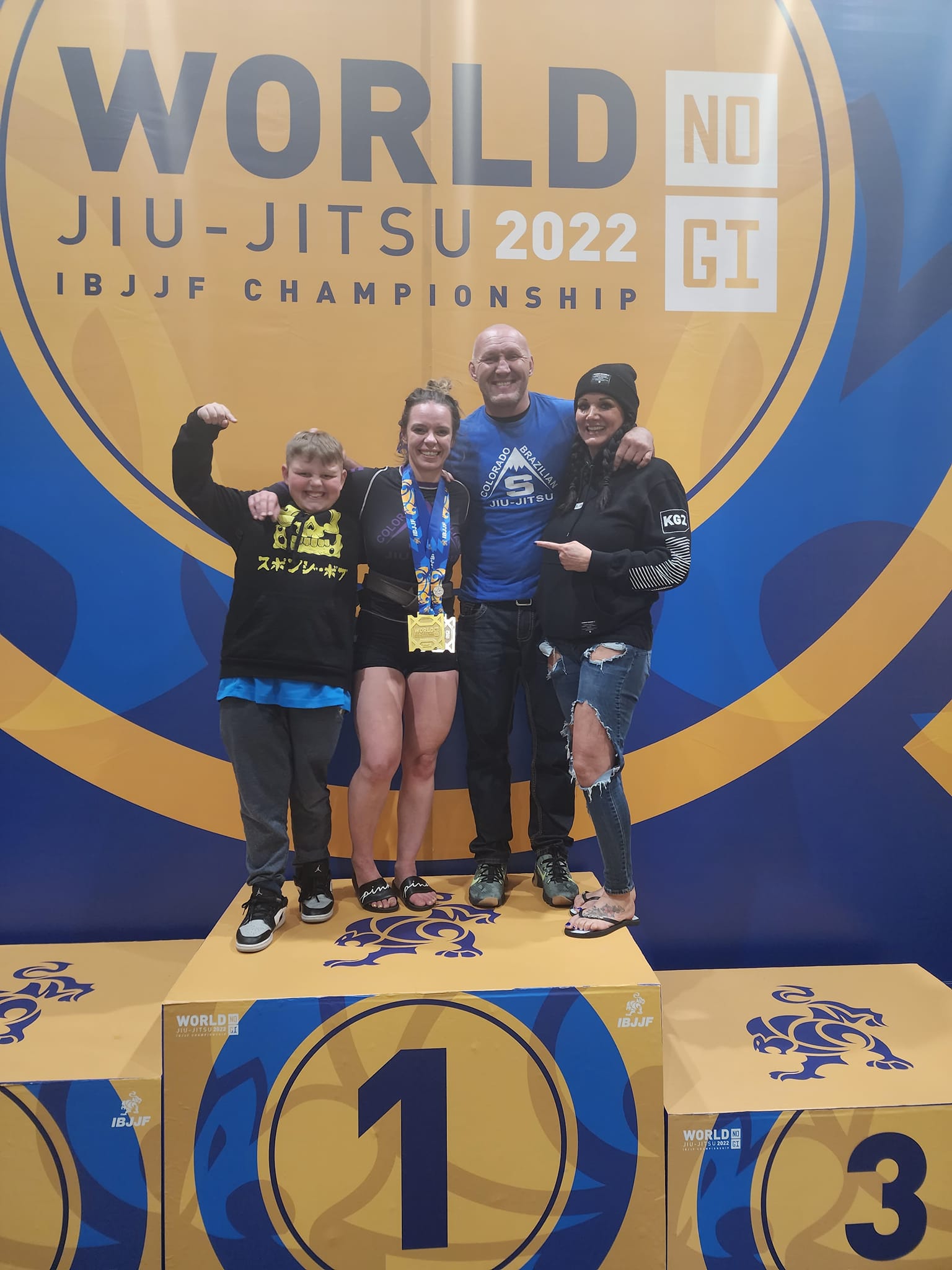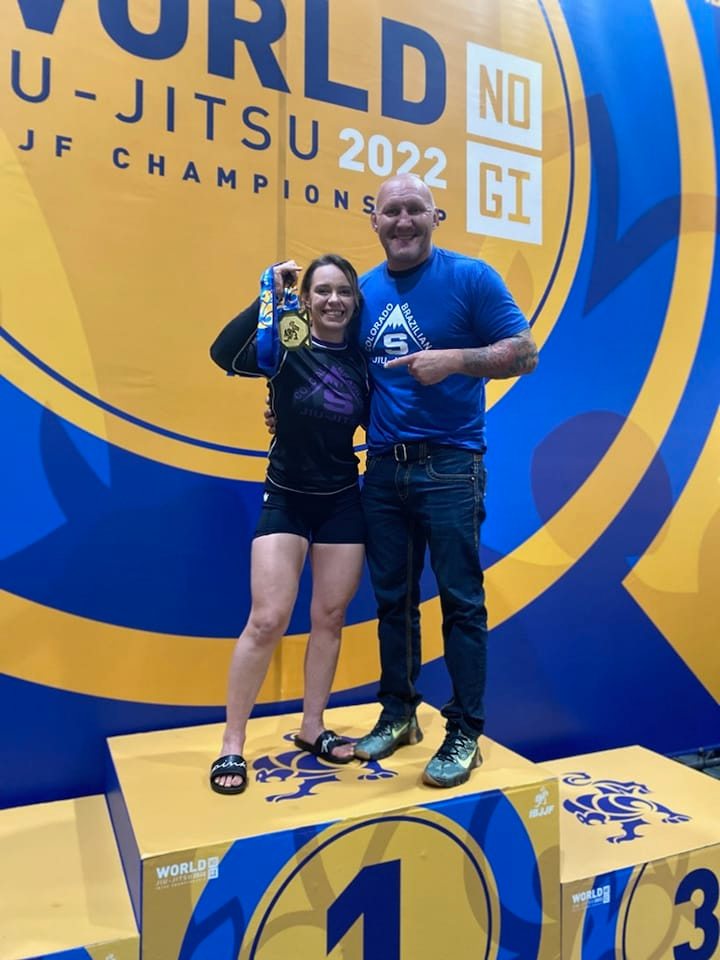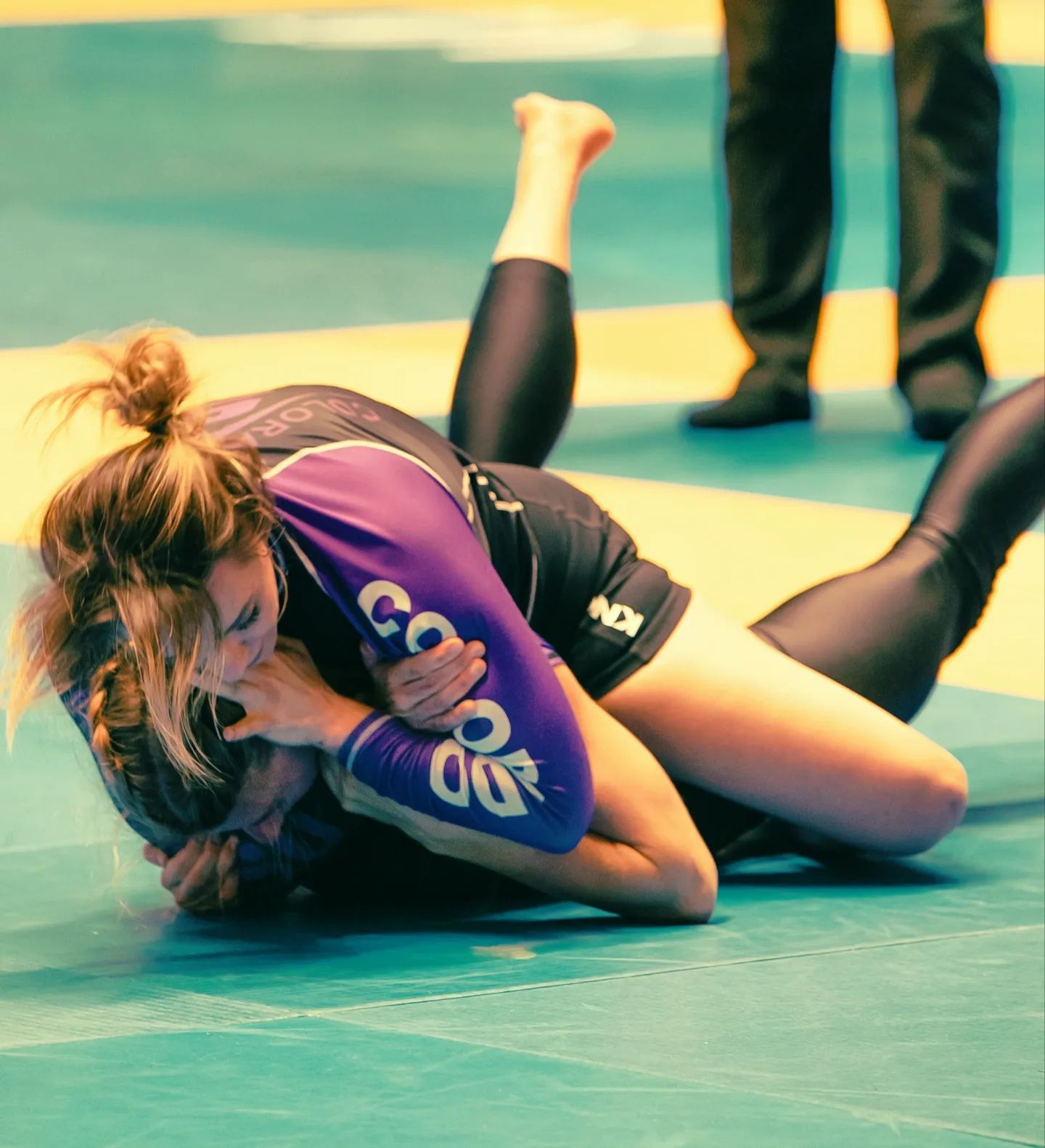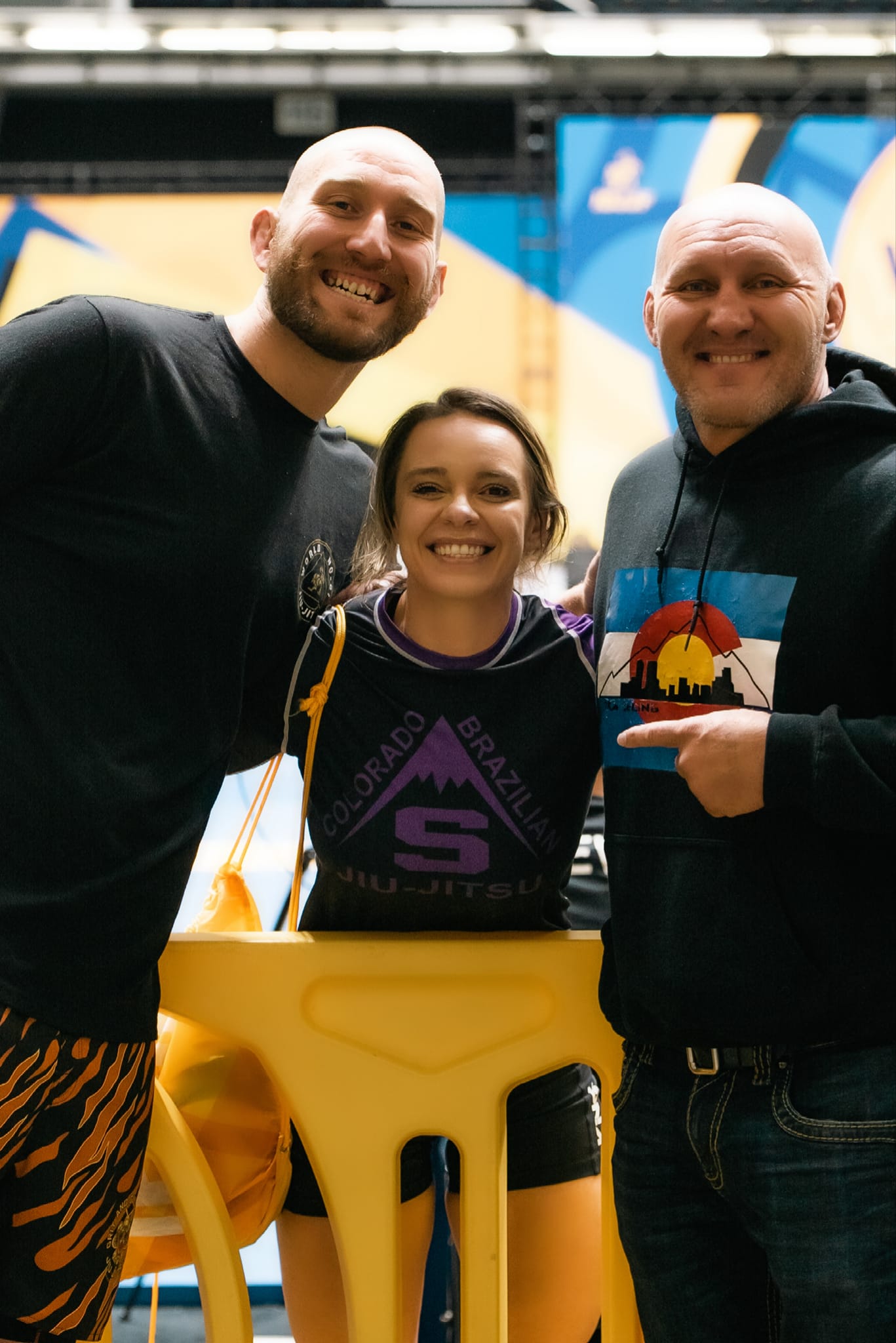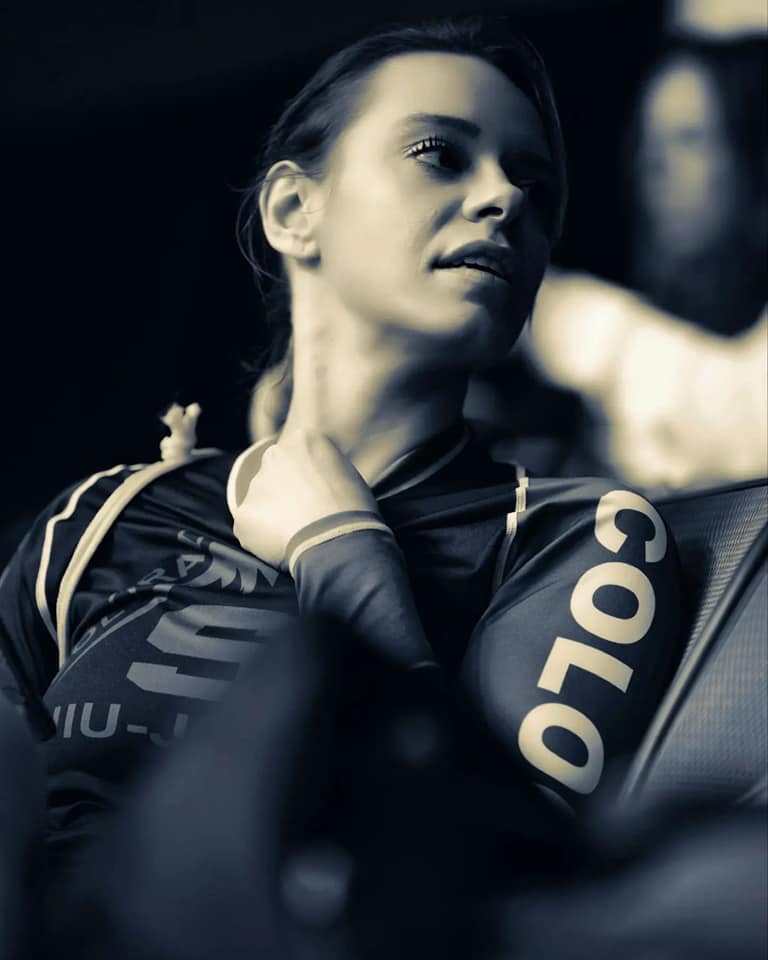 RONALD ROBIN – IBJJF WORLD CHAMPION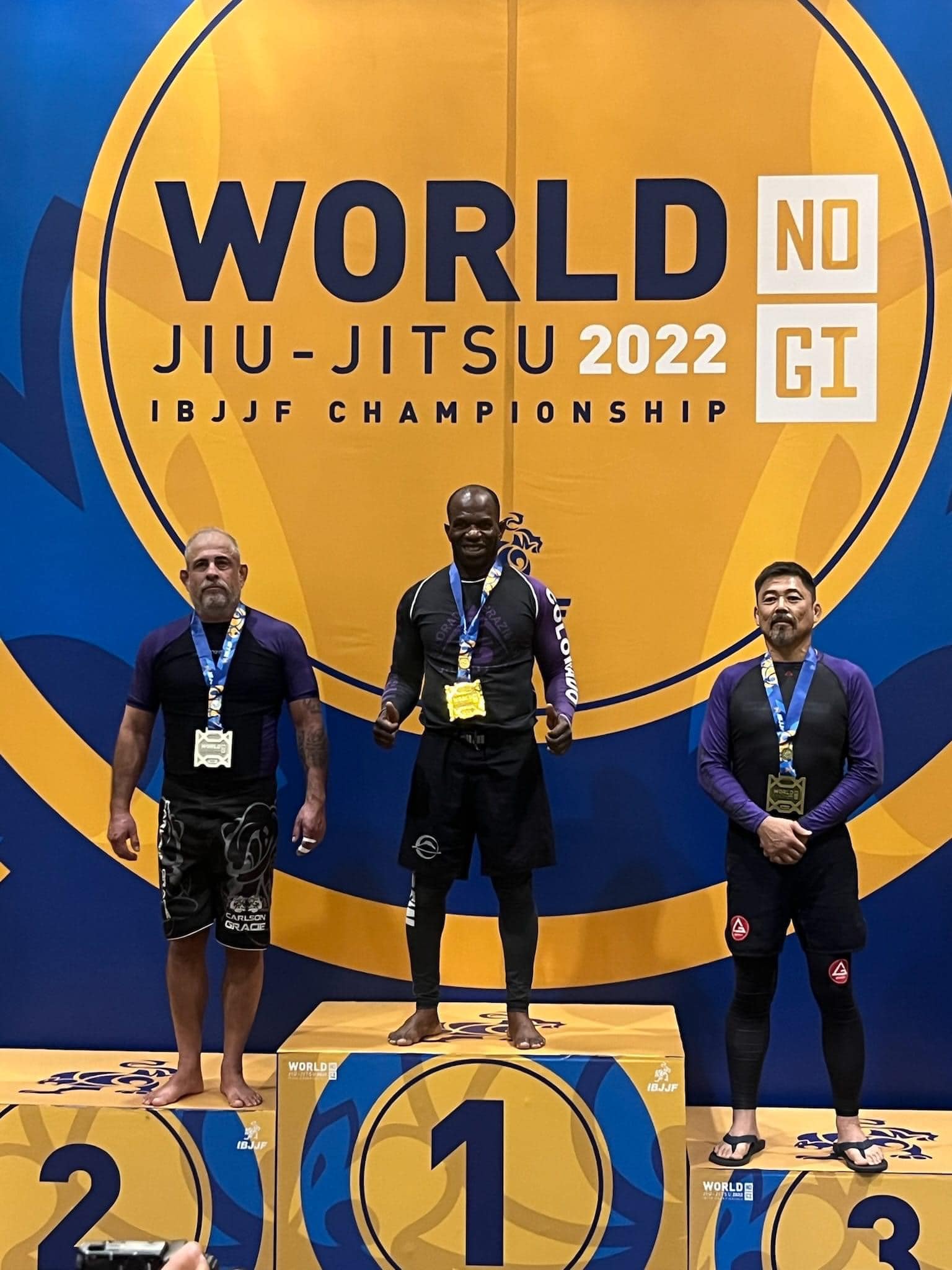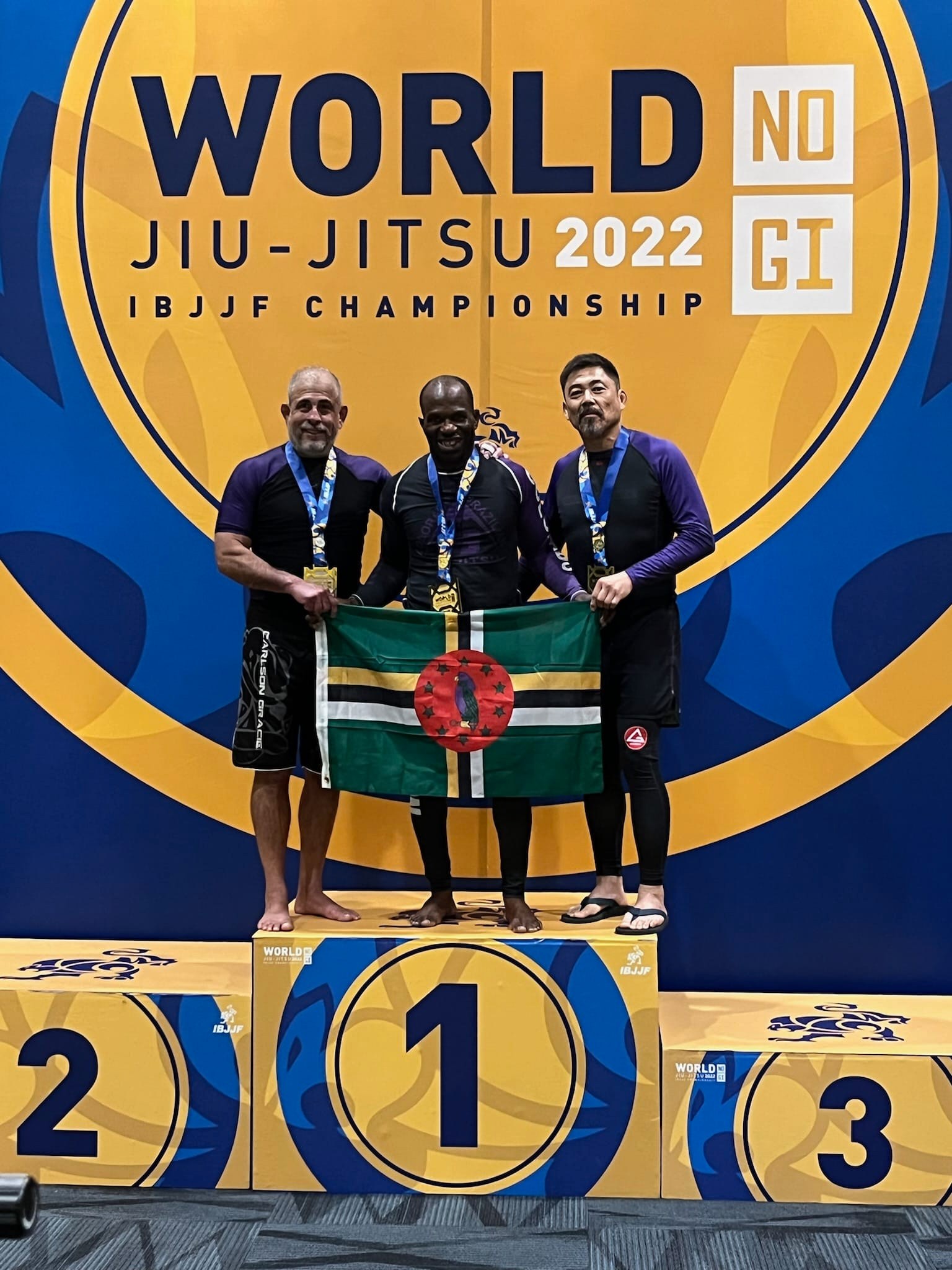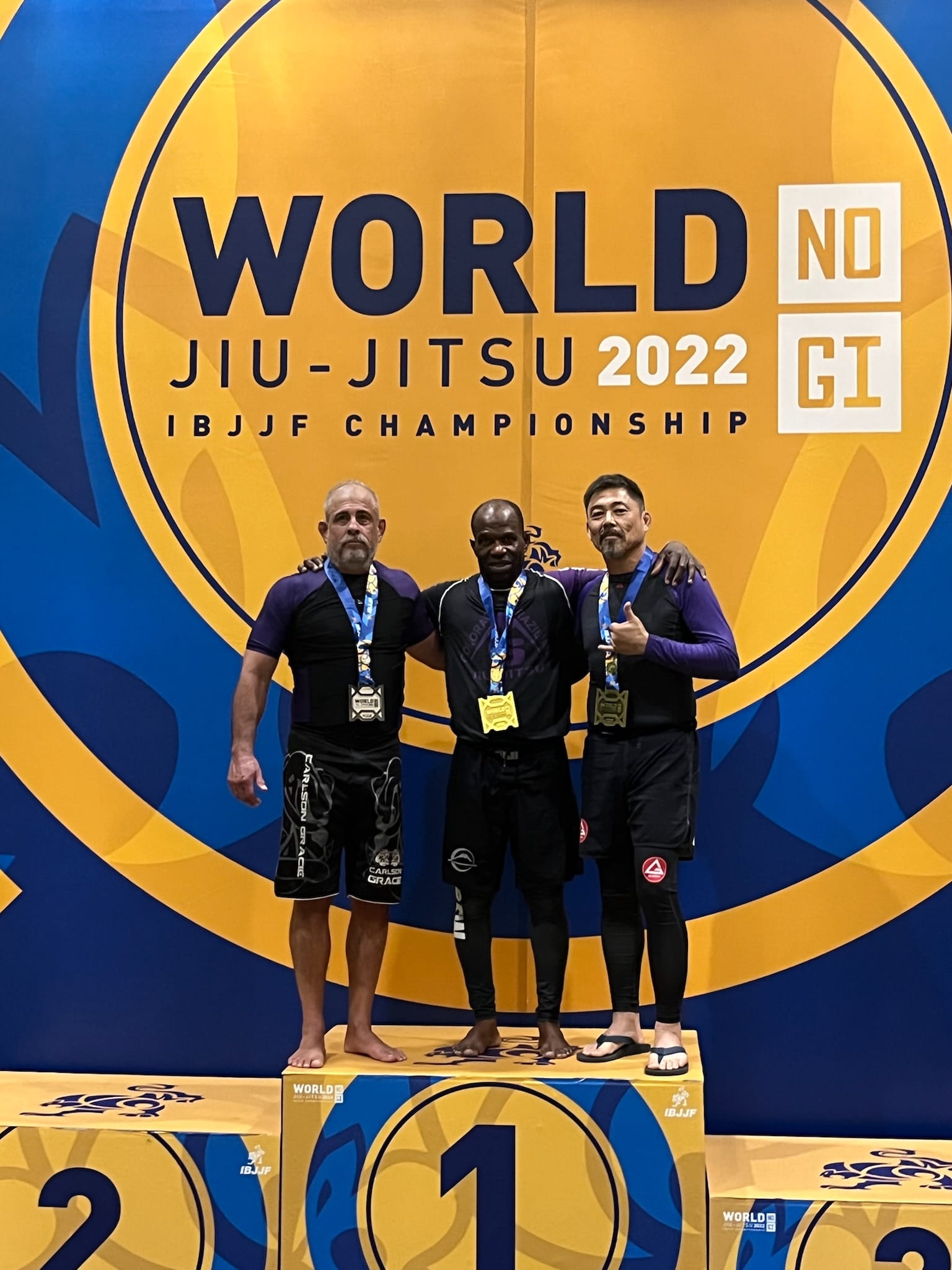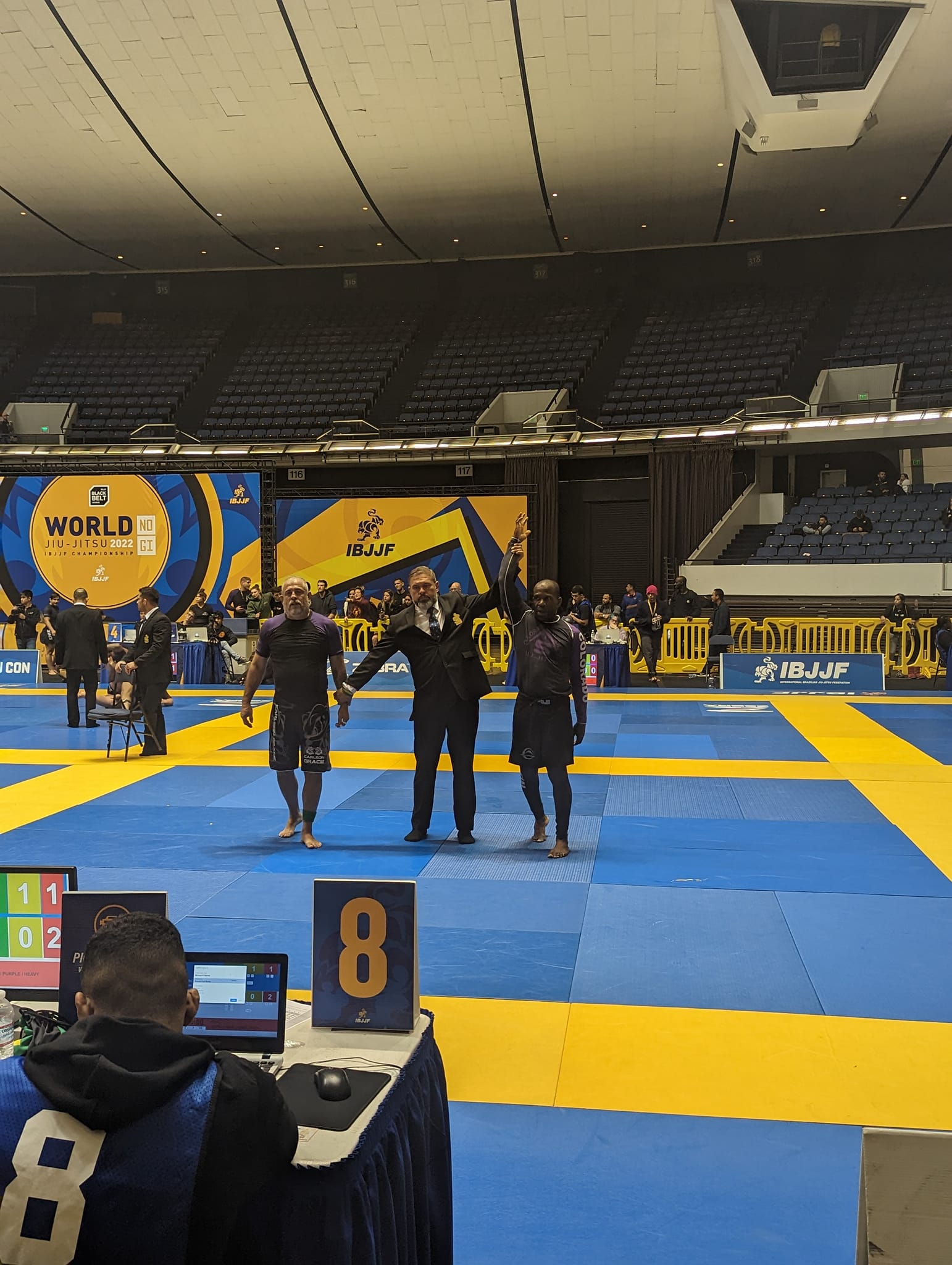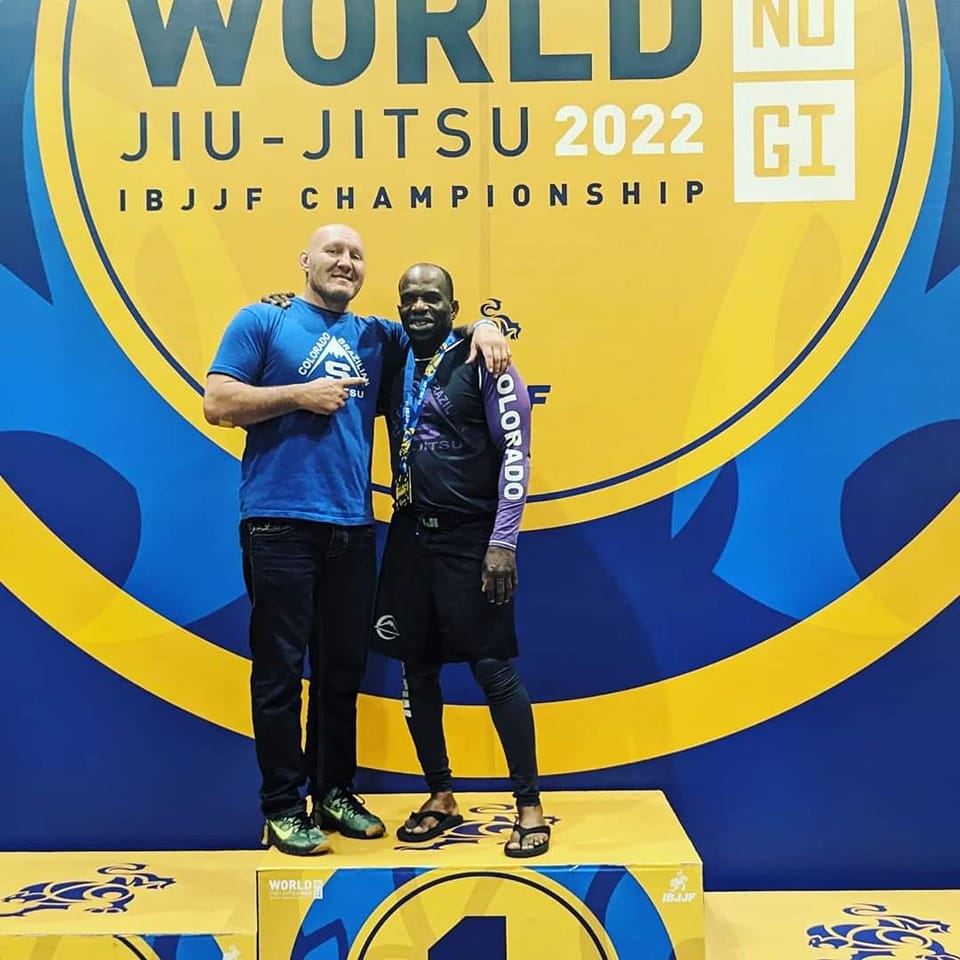 COLLETTE RITUMS – IBJJF WORLD CHAMPION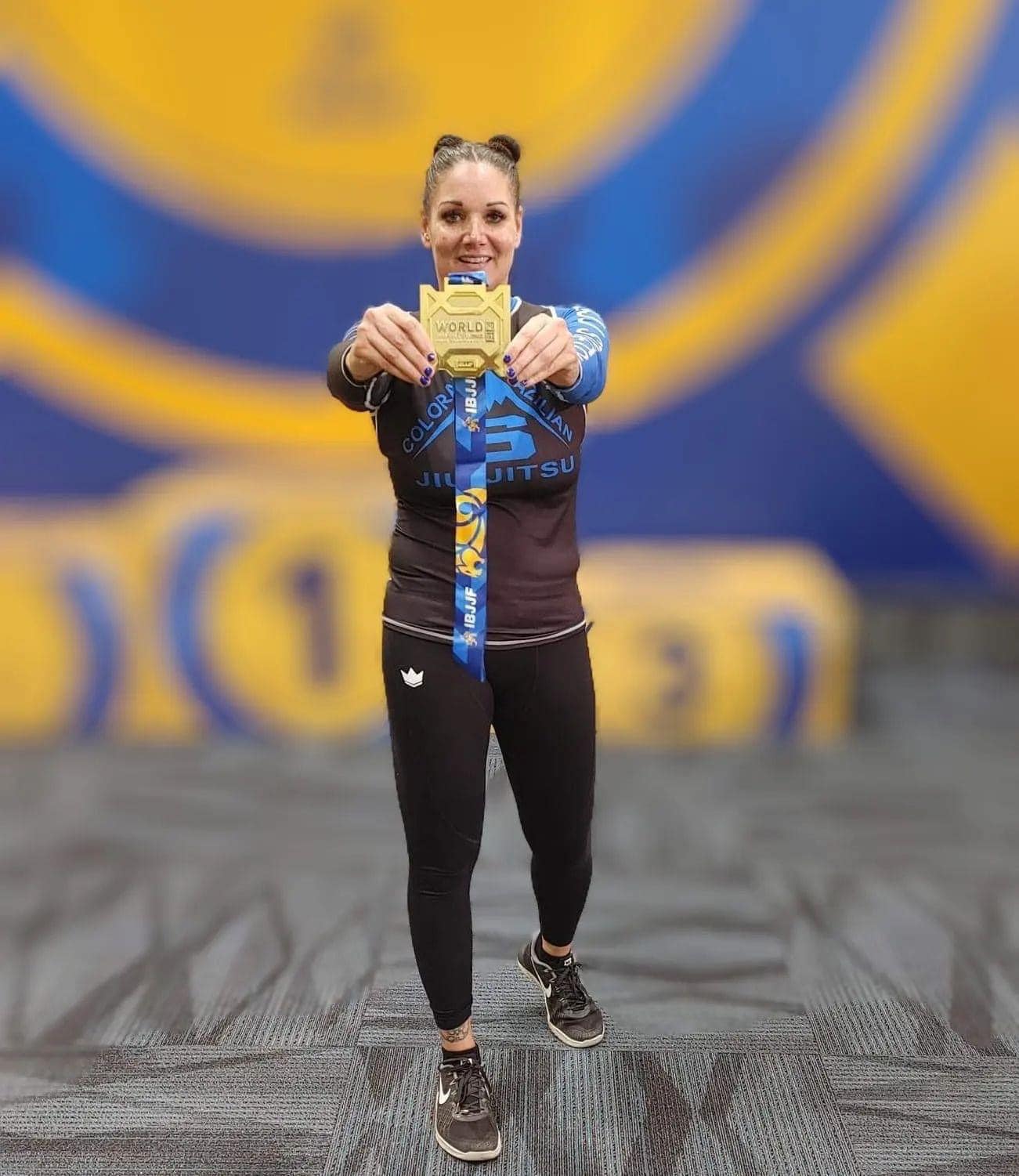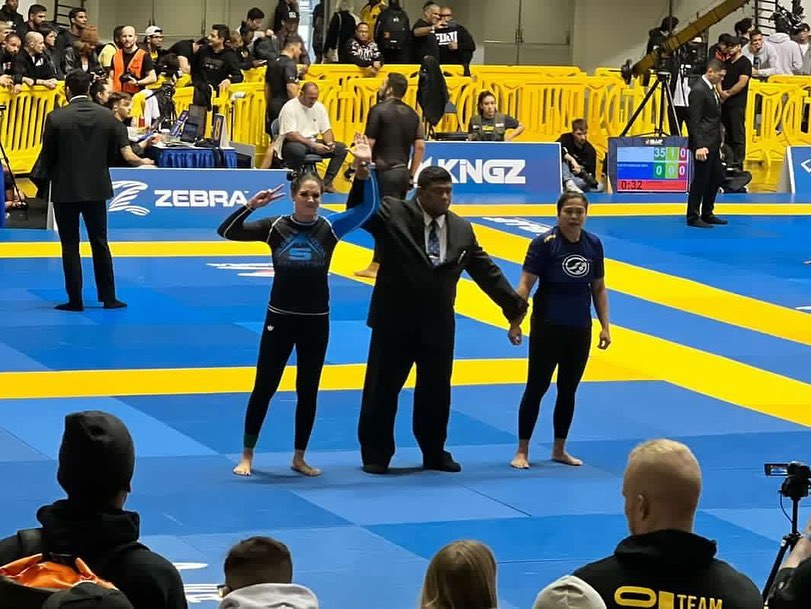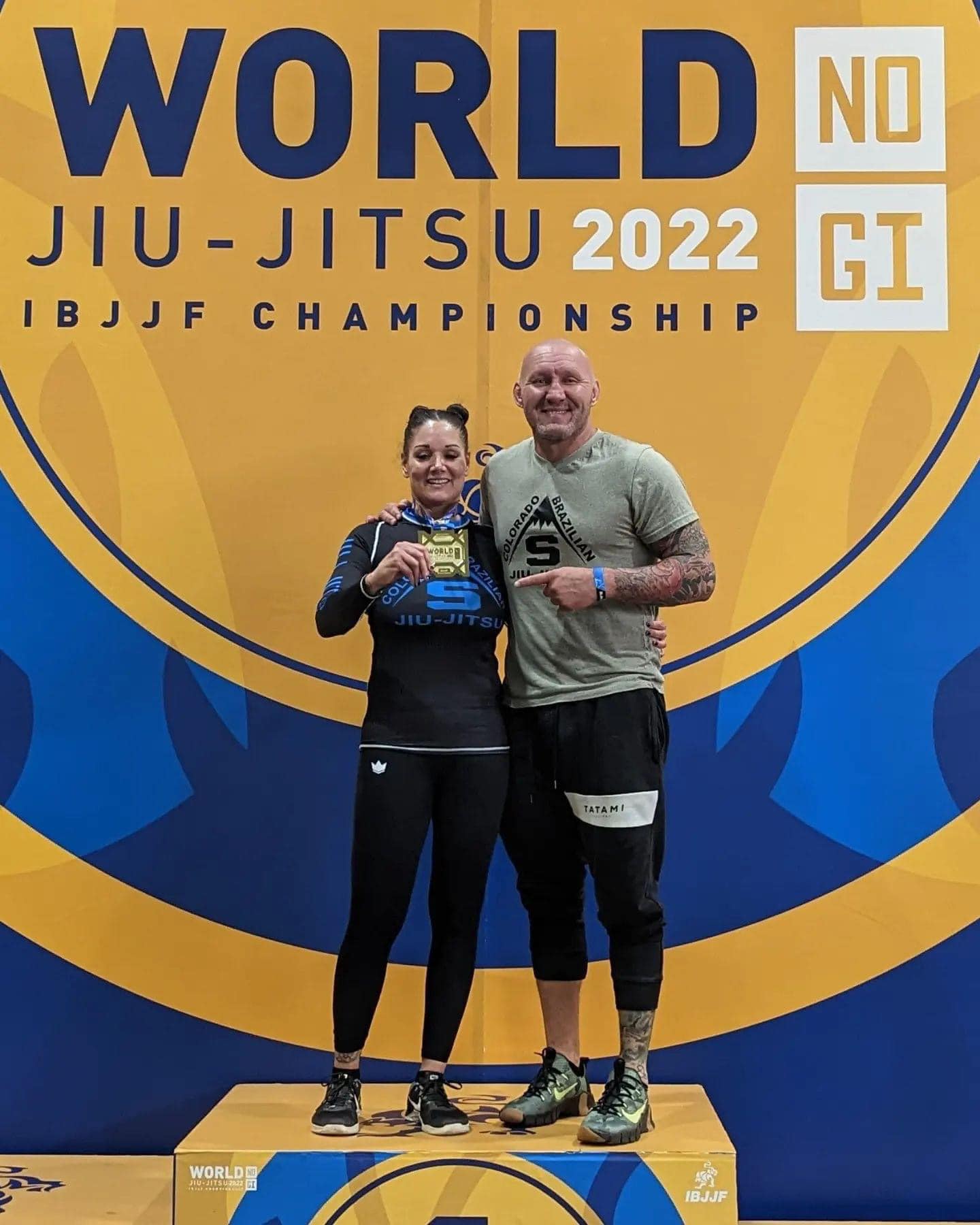 2022 CBJJS NO-GI WORLDS TRAVELING COMBAT CREW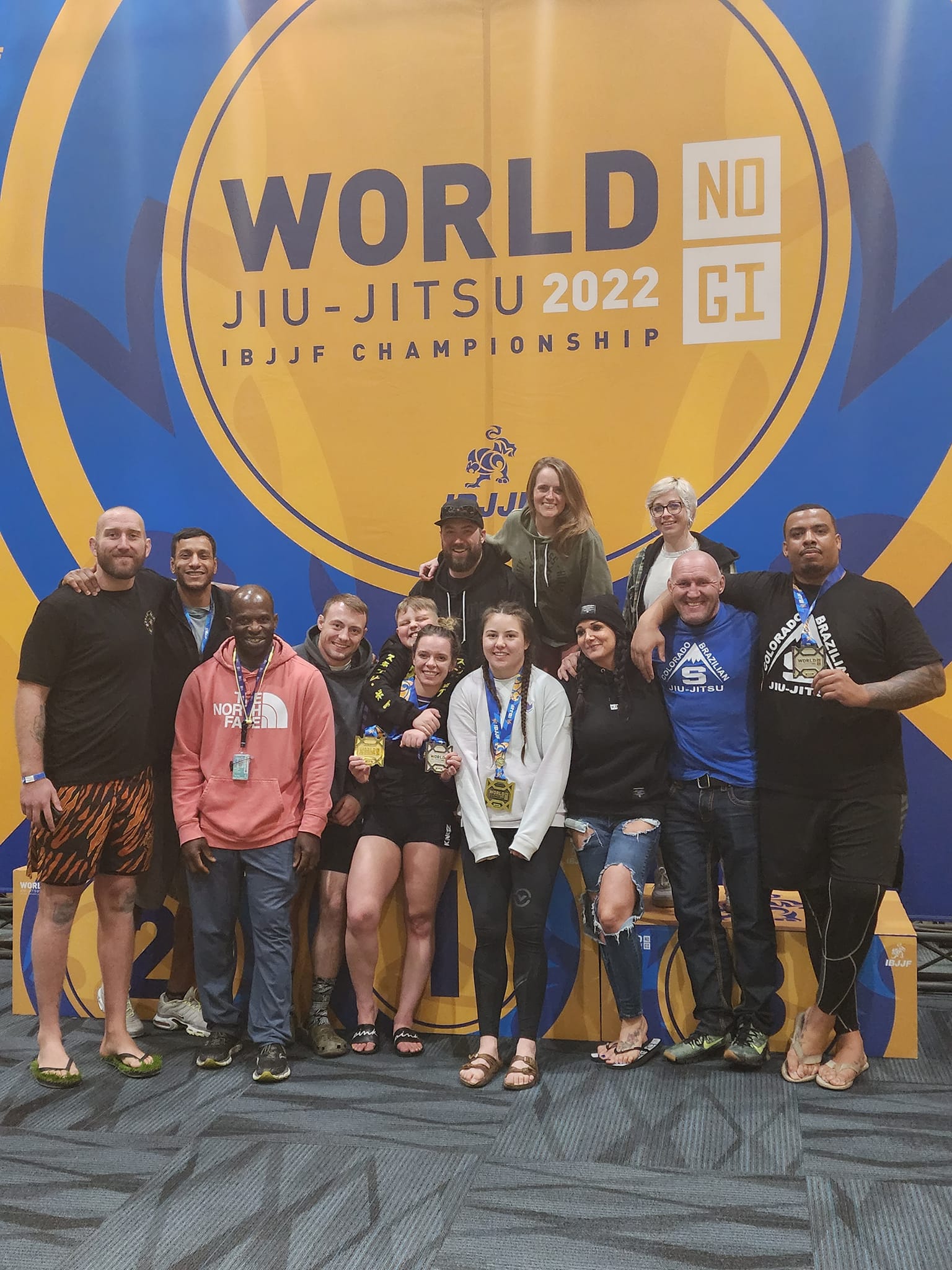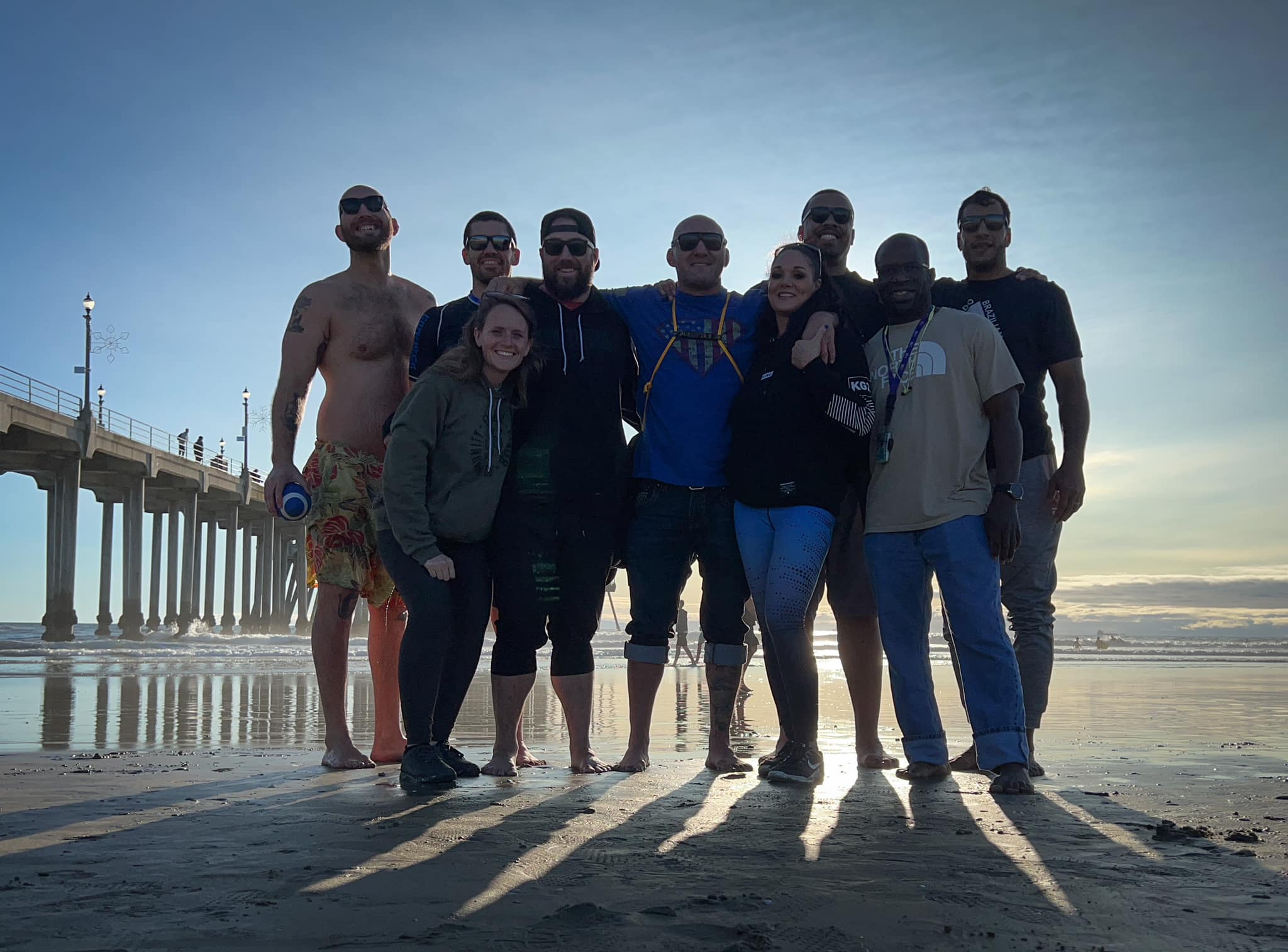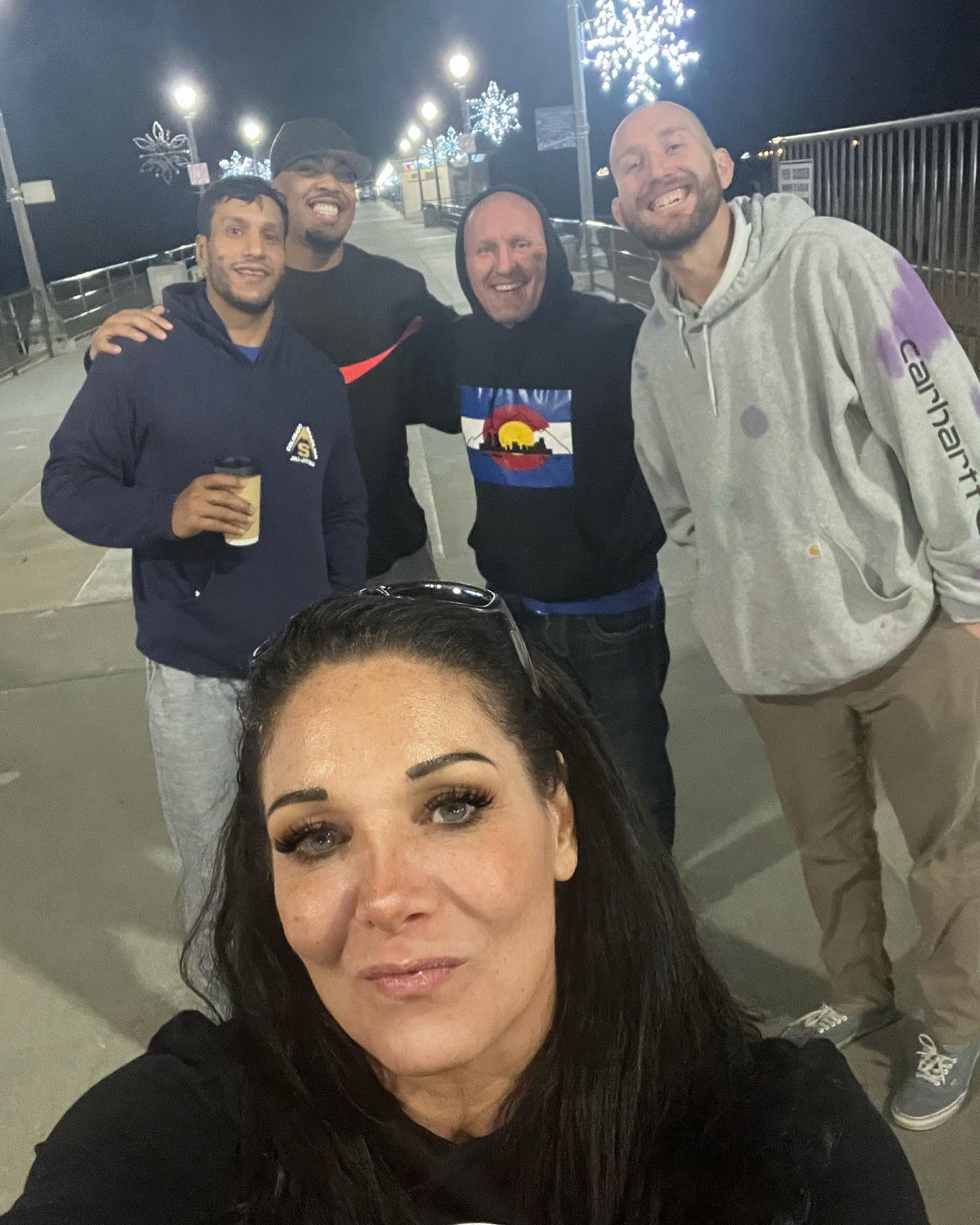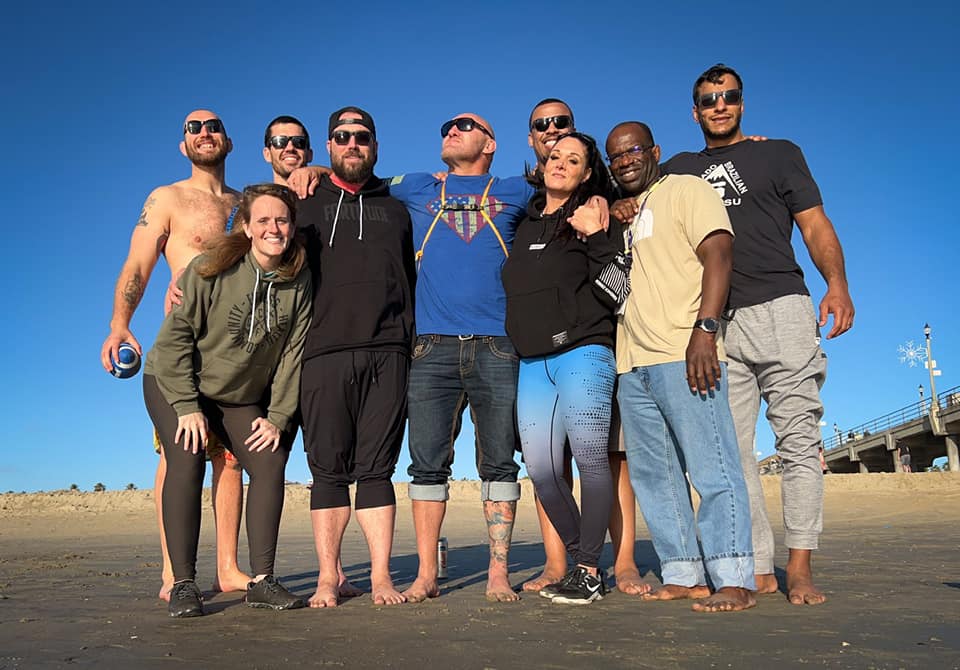 ---
Colorado Brazilian Jiu Jitsu Satori – CBJJS – Excellent Instruction – BJJ – MMA – Martial Arts – Self Defense – Fitness – Community – Fun – Central Park – Denver – Aurora – Jiu Jitsu Colorado