ALLISON WALTERS – COLORADO BRAZILIAN JIU JITSU STAPLETON BLUE BELT EARNED!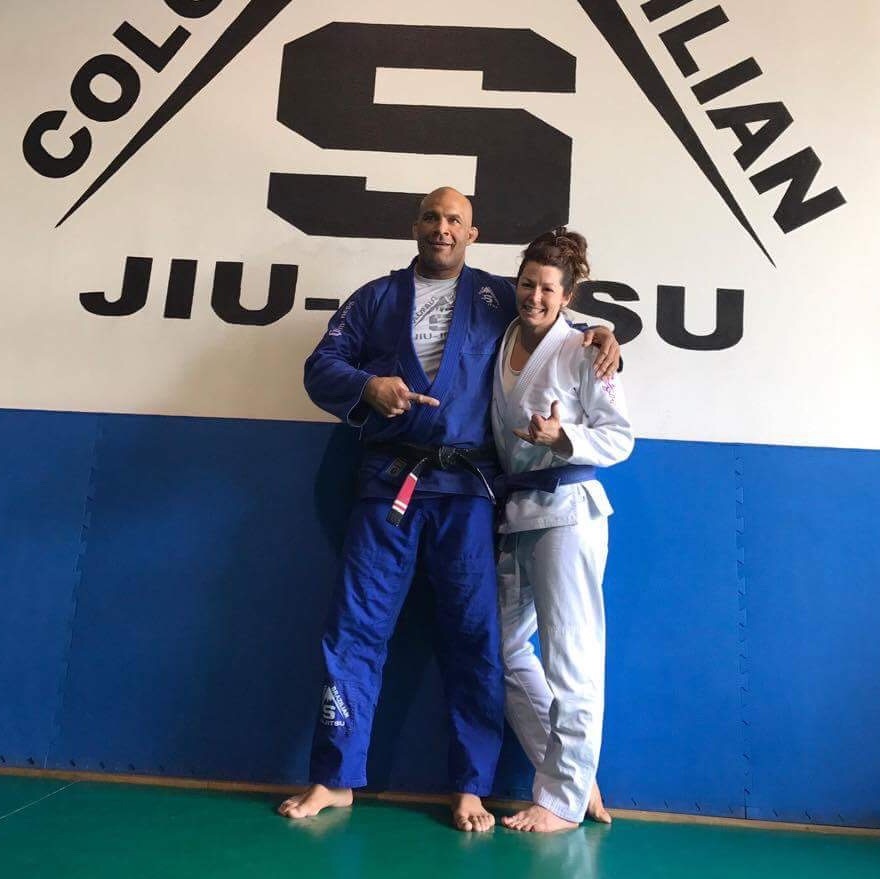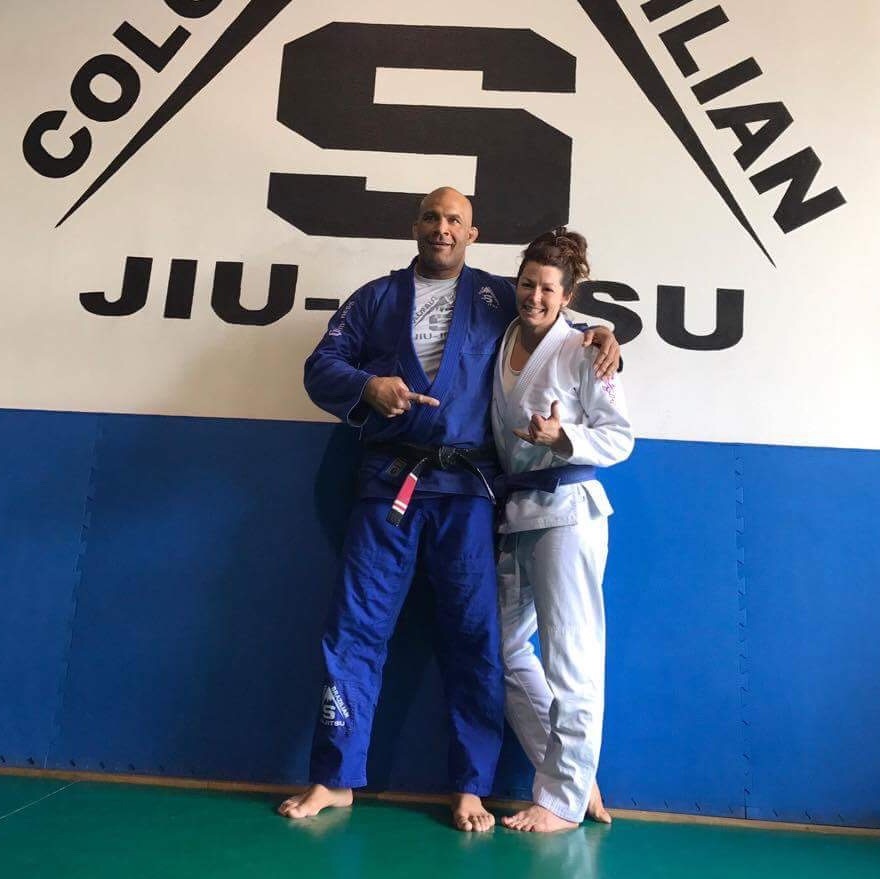 On July 1, 2017, Allison Walters traveled to NAGA Albuquerque 2017, along with seven other members of the Stapleton Combat Crew, to test her Jiu Jitsu in the crucible of competition. The result? Double Gold (victory in both her Gi and No-Gi divisions). Amazing! Ali's Double Gold victory, however, is not the reason she was awarded her  Blue Belt on July 6, 2017. No. It was the relentless effort and focus Ali poured into her training leading up to and long before the event, and the skill she displayed as a result, that earned Ali her Blue Belt (sprints in the parking lot, alone, on multiple occasions, validated). Winning Double Gold was impressive, the work Ali put in leading up to the victories was more so. Inspiring. But Ali's own words posted on Facebook immediately after her promotion describe what happened best:
"Allison Walters added 2 new photos — with Stephanie Burke and 24 others at Colorado Brazilian Jiu Jitsu Stapleton. July 6 at 5:43pm · Denver ·
Apologies ahead of time for my sappy novella. I received my Blue Belt today from my Professor, Sean Stewart, to whom I am very grateful. Martial Arts saved my life 5 years ago when all seemed lost- which I truly was- (and still am, at least driving wise) it gave me the fire/courage to fight. If someone would've said my love for striking would crossover (but never leave) to not only a respect and passion; but an ever growing connection to Jiu Jitsu, I would never have never believed them. And neither would anyone else because I was pretty damn awkward at it. Bad might be a better word. And with more time off the mat then on I had become very self conscious. About a year ago, I finally made the decision to come back and face what I genuinely had come to fear but also yearned to understand. That decision and this journey has given me courage, outlet and confidence. Jiu Jitsu has instilled in me that the only way out is through. And while I knew that before, I didn't understand it and still have miles to go. But still I learn. Yes this was a lot of sappy words, but truly this belt means more than I have words for. Thank you to my Edge family for letting a stranger walk into your dojo 5 years ago and planting this seed. ❤️ Thank you to my coaches, friends and training partners for the advice, encouragement, knowledge, sweat, tears , blood and the continuing journey of which there is a beautifully long way to go. Osssss."
Way to go Ali! Congratulations on earning your Colorado Brazilin Jiu Jitsu Stapleton Blue Belt!! You rock!!!
Allison Walters – Blue Belt Promotion: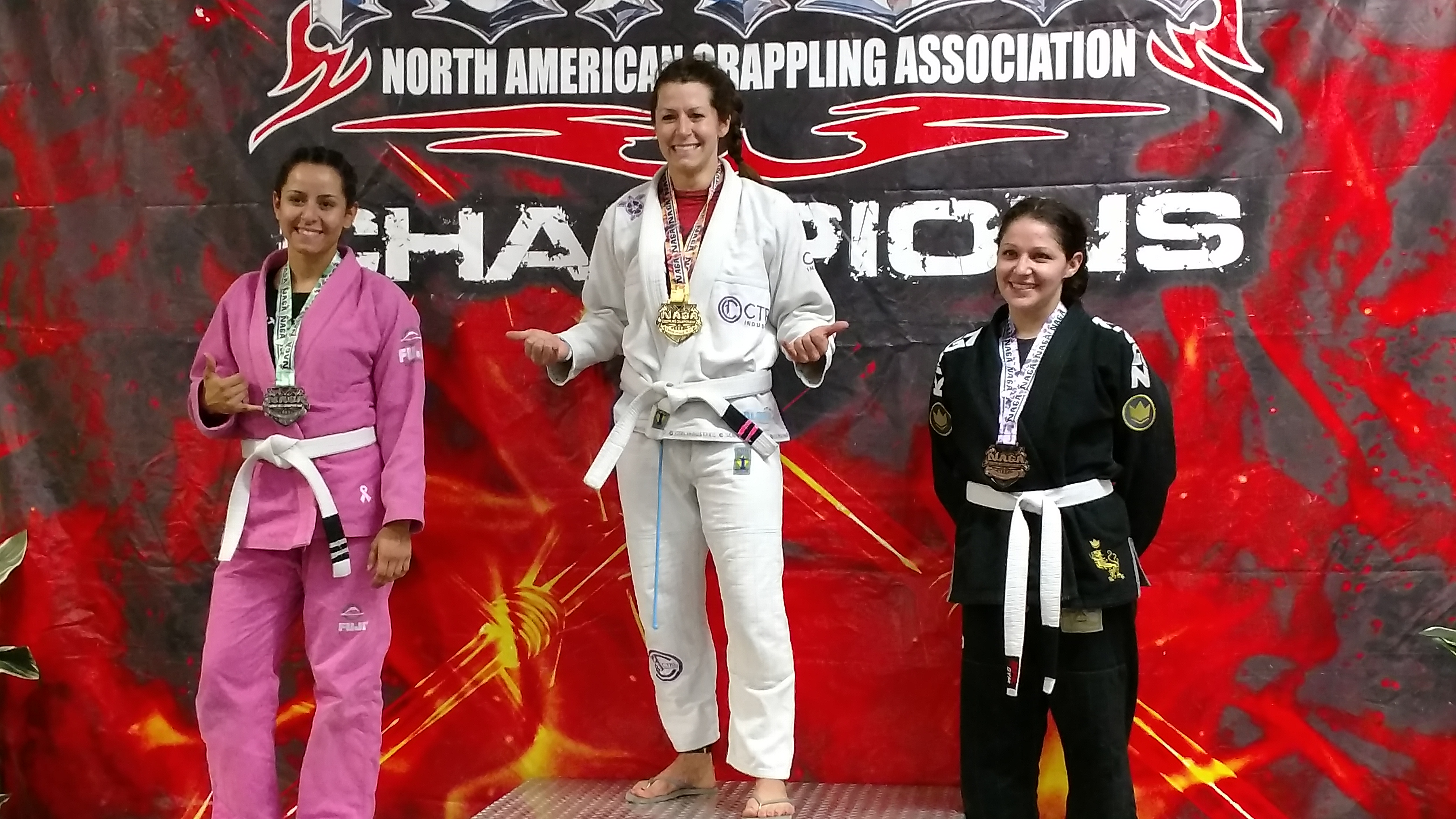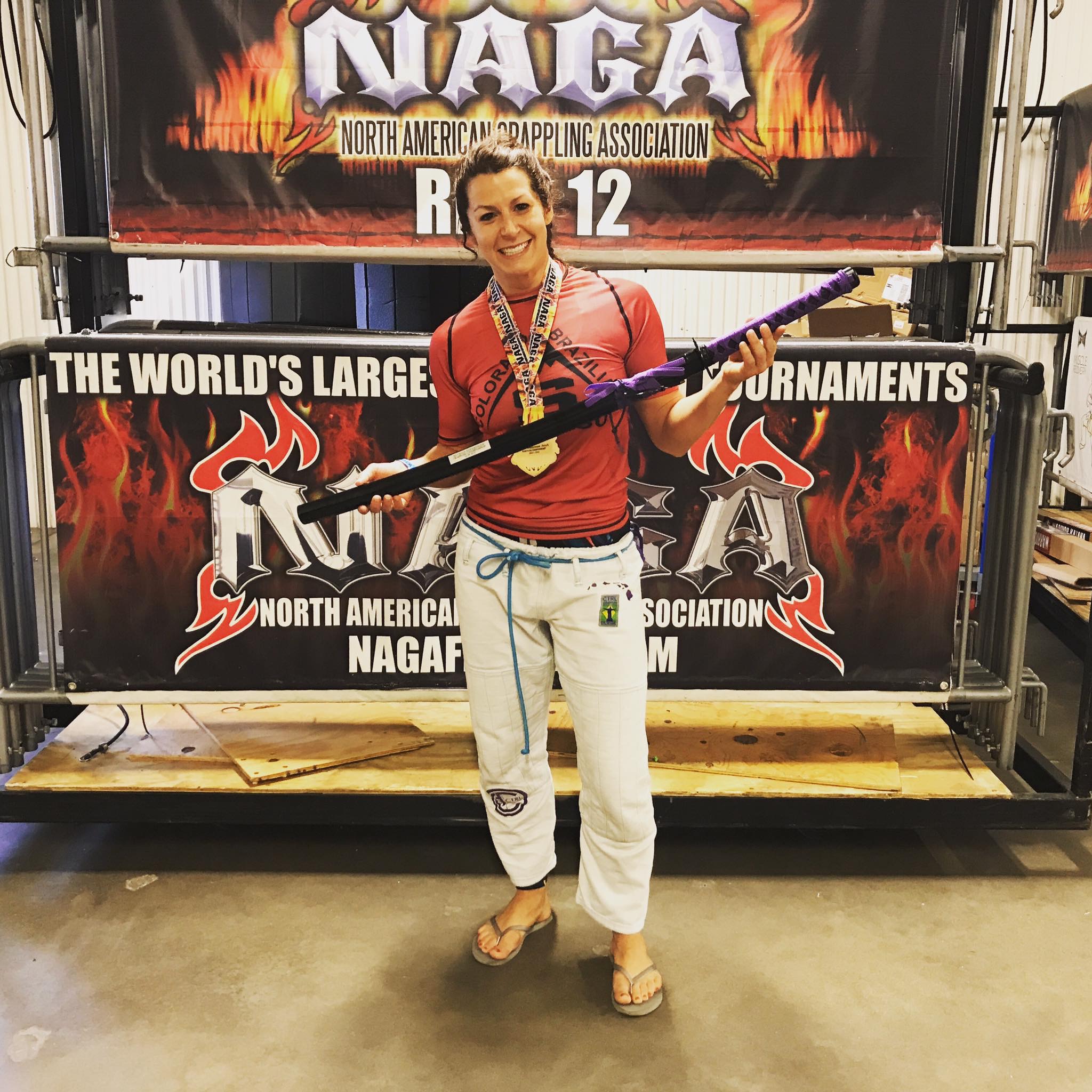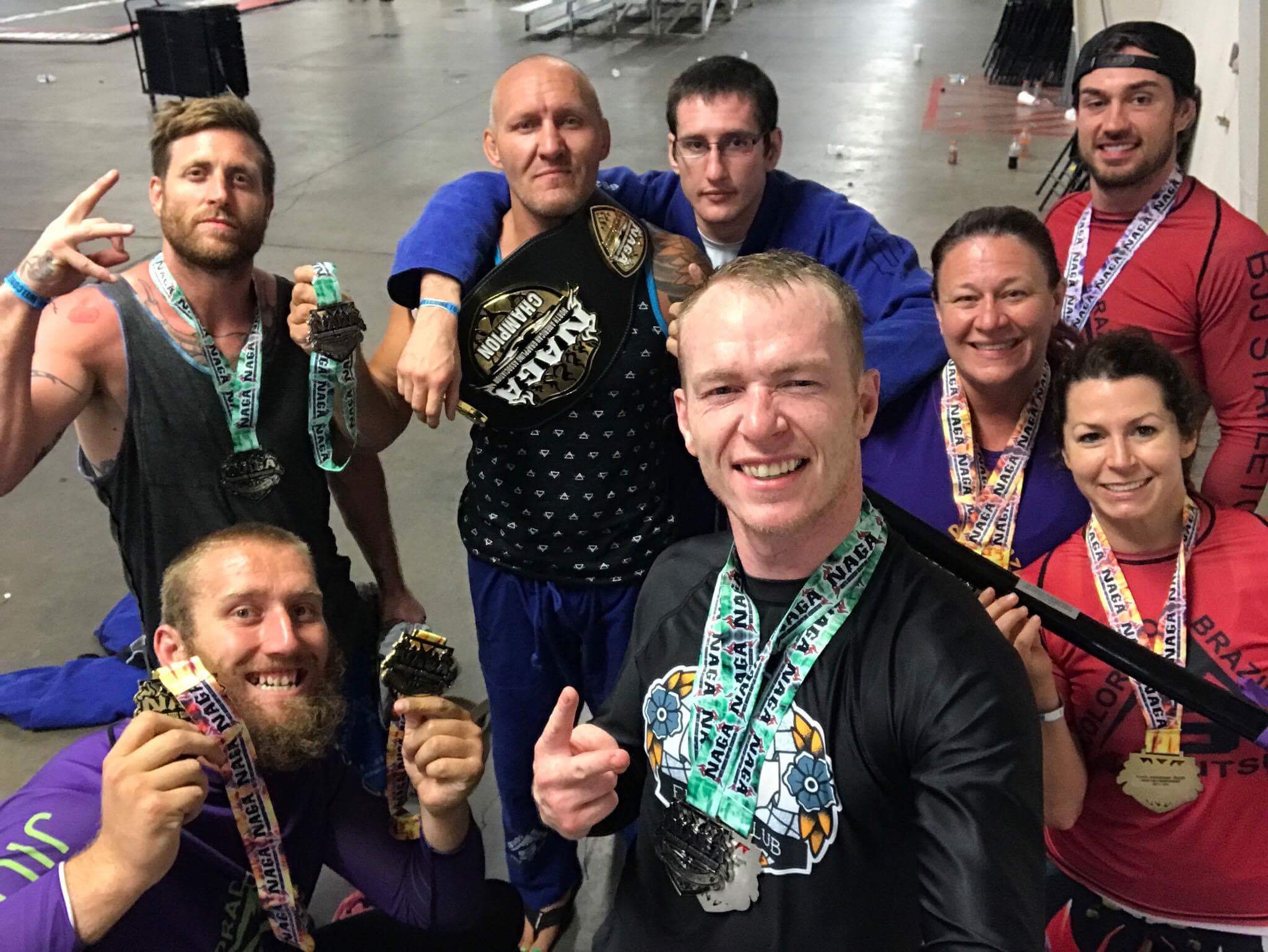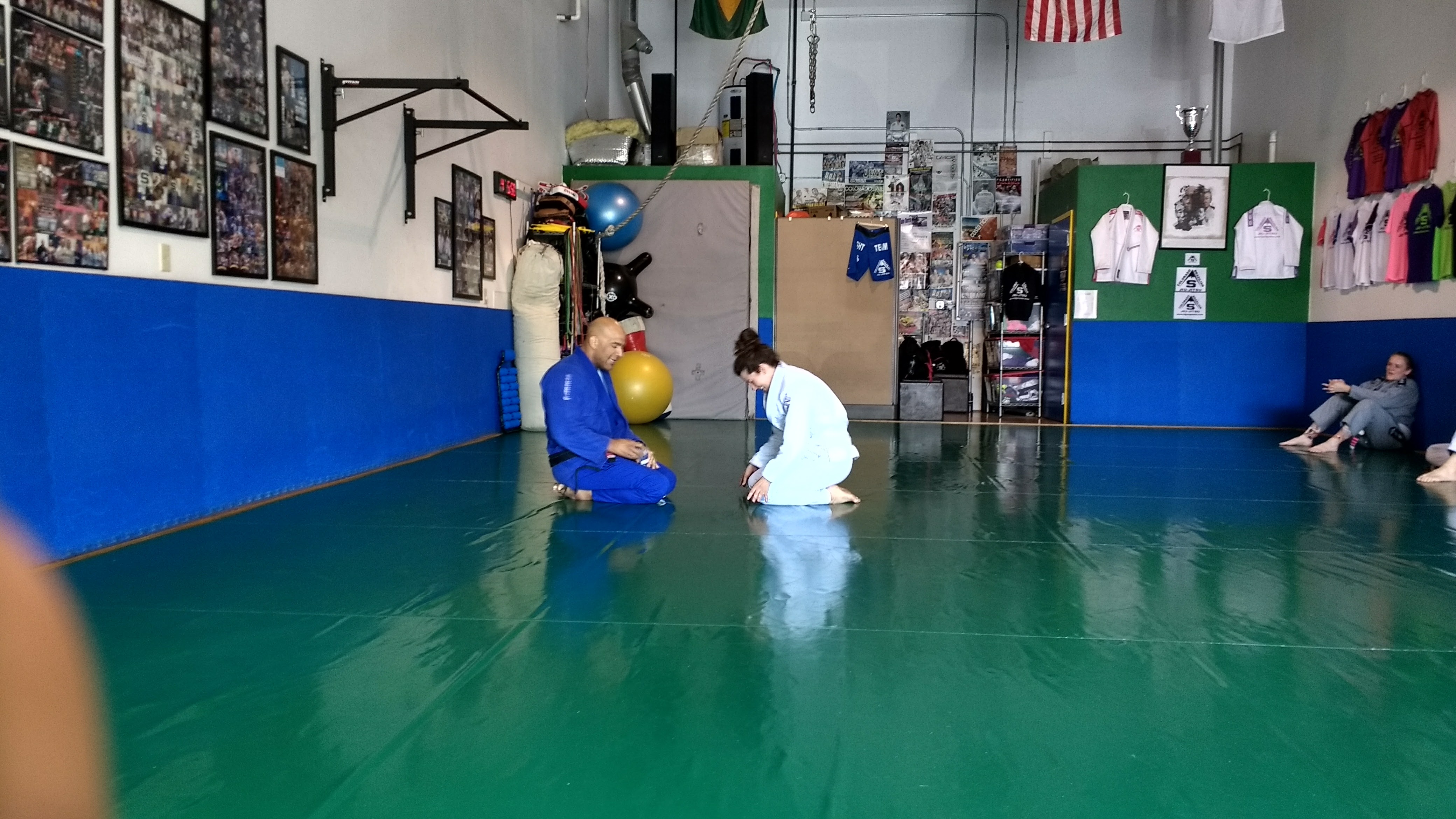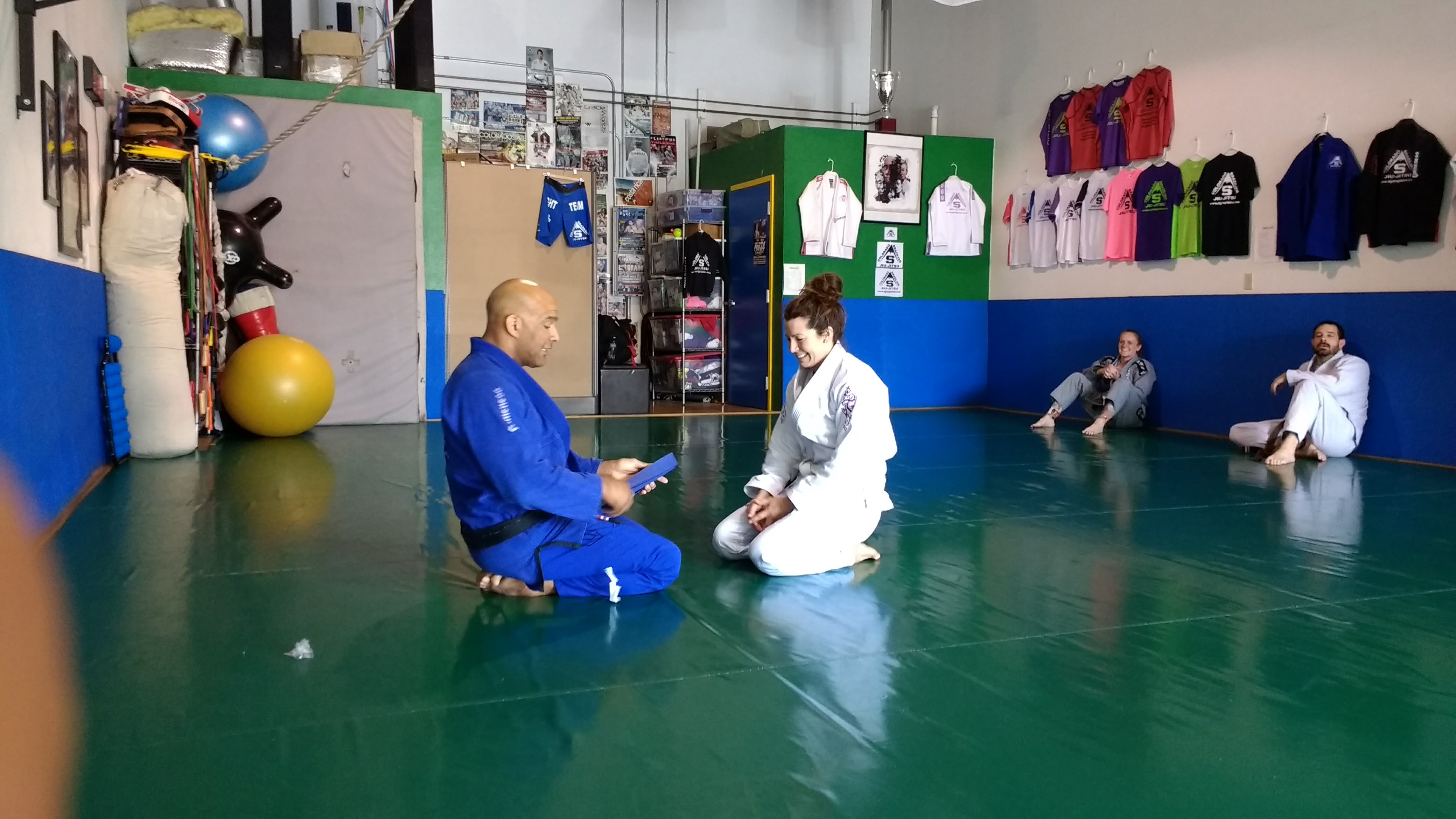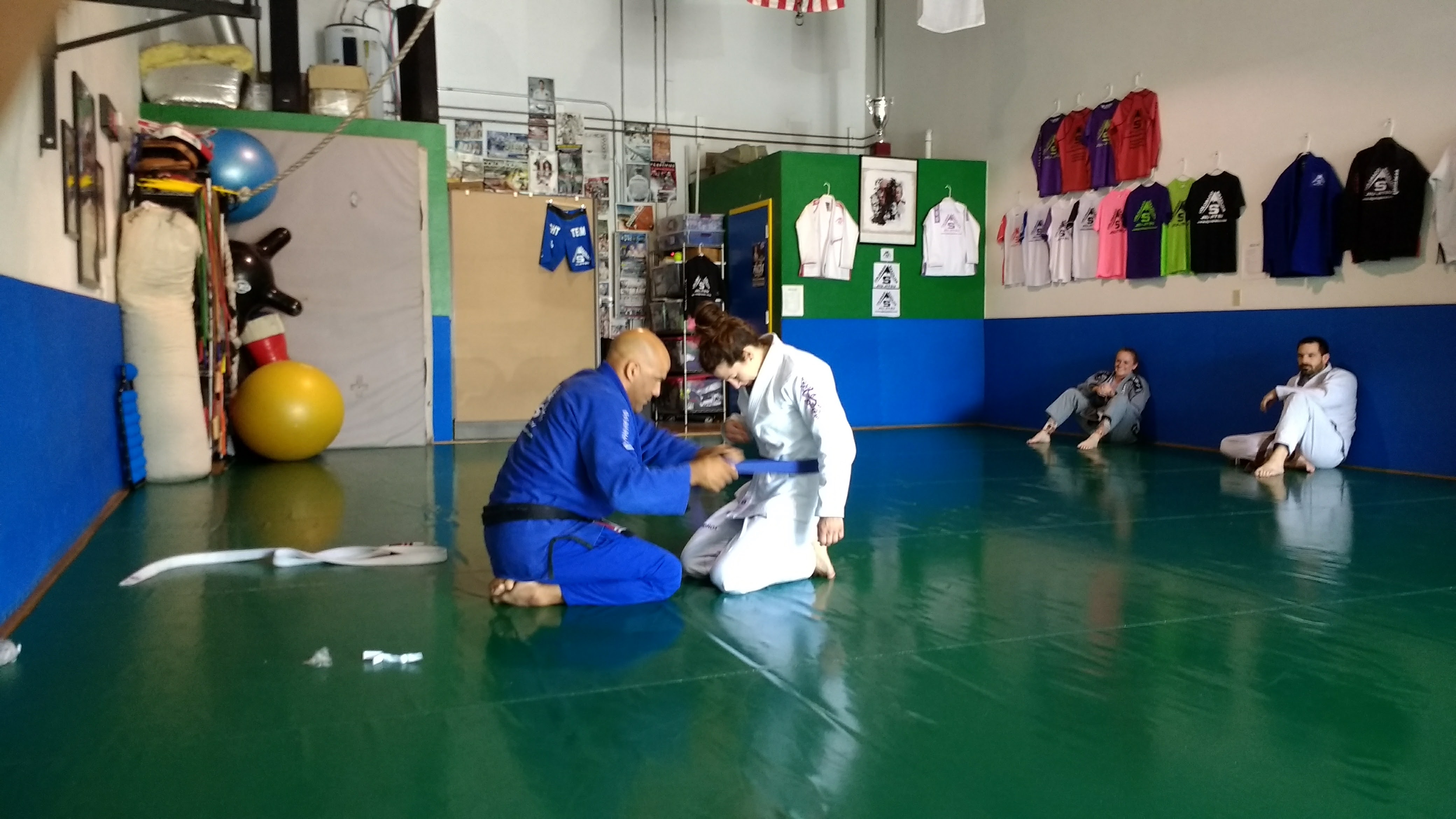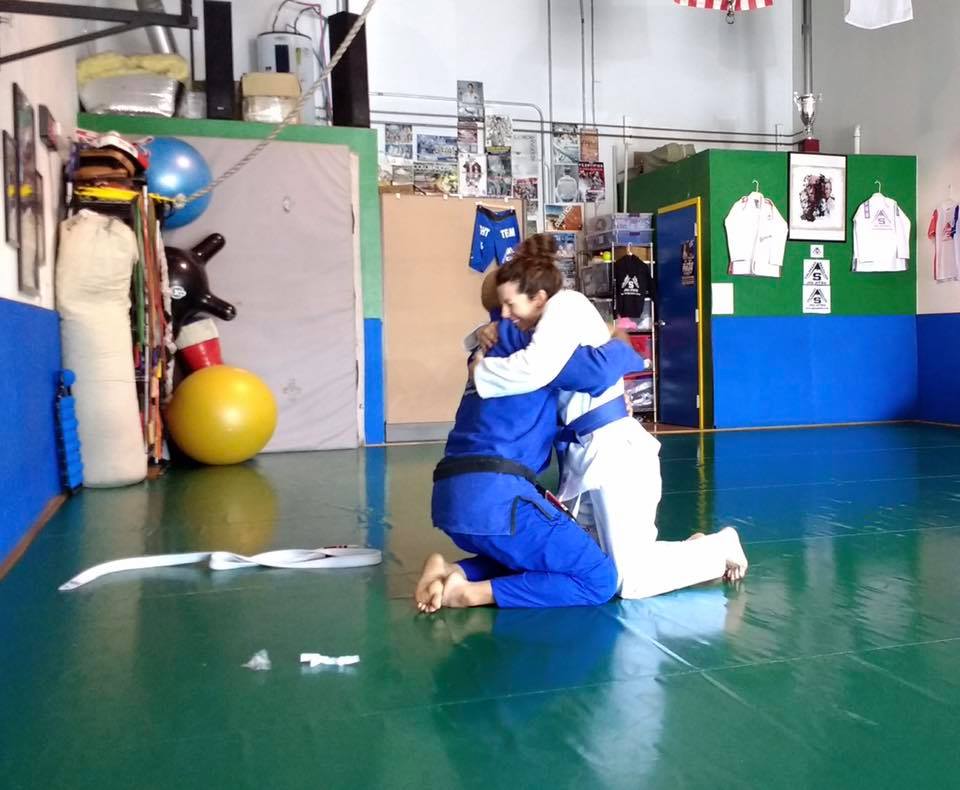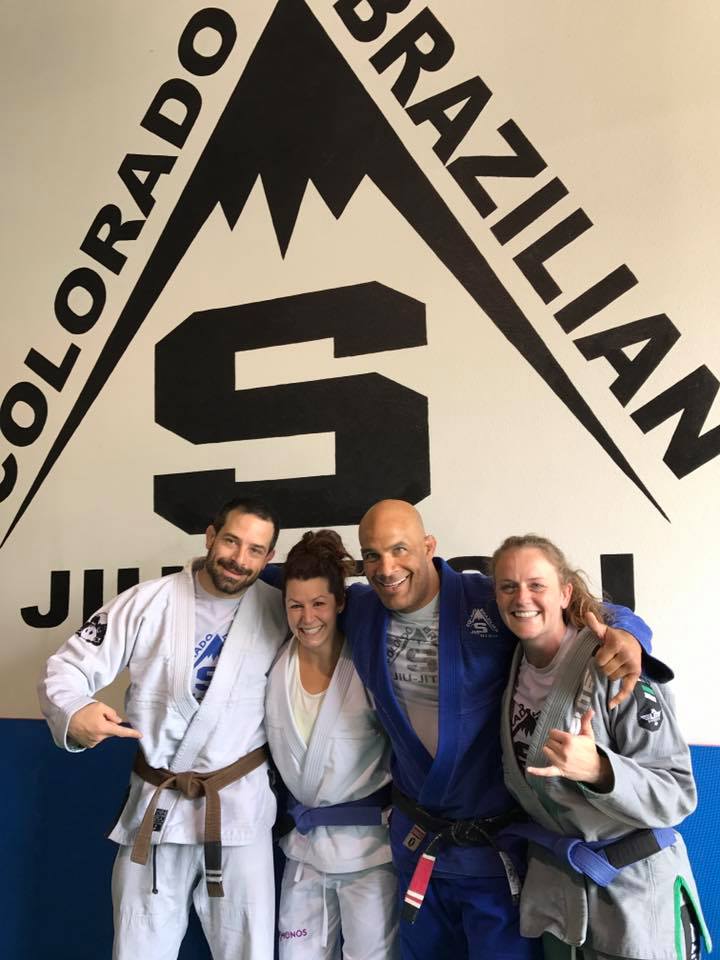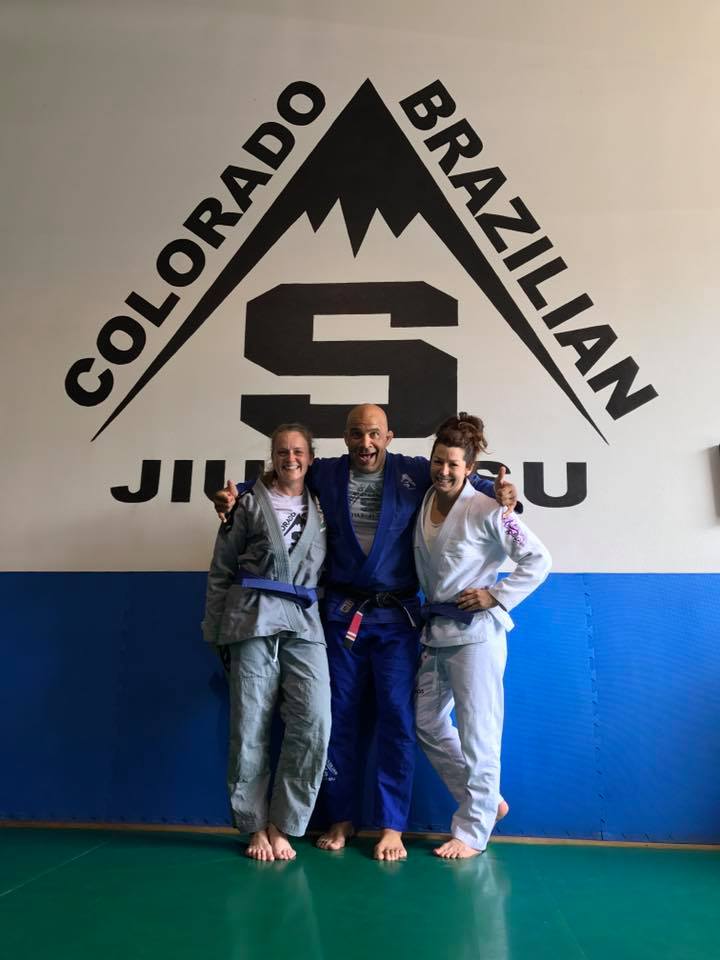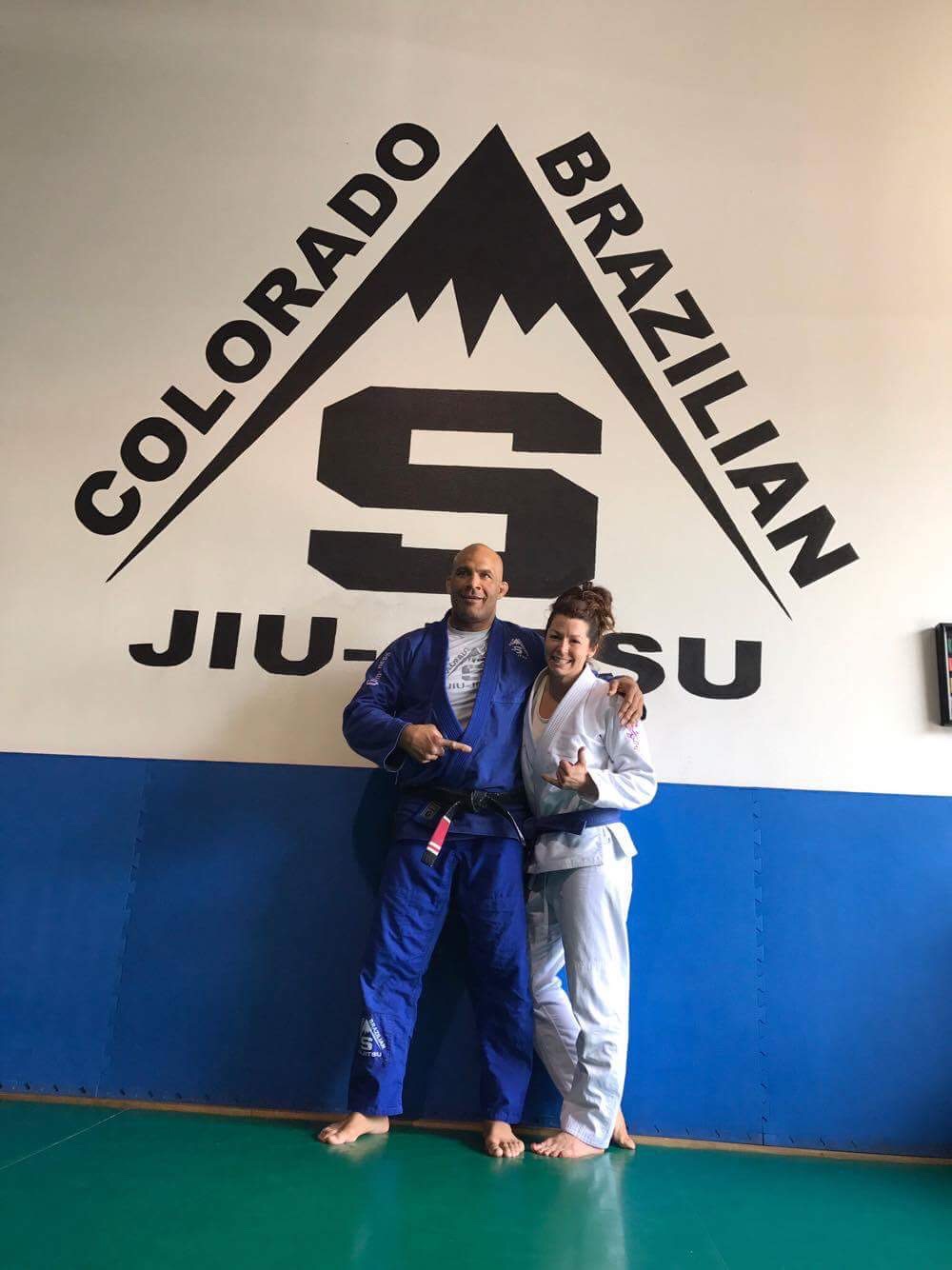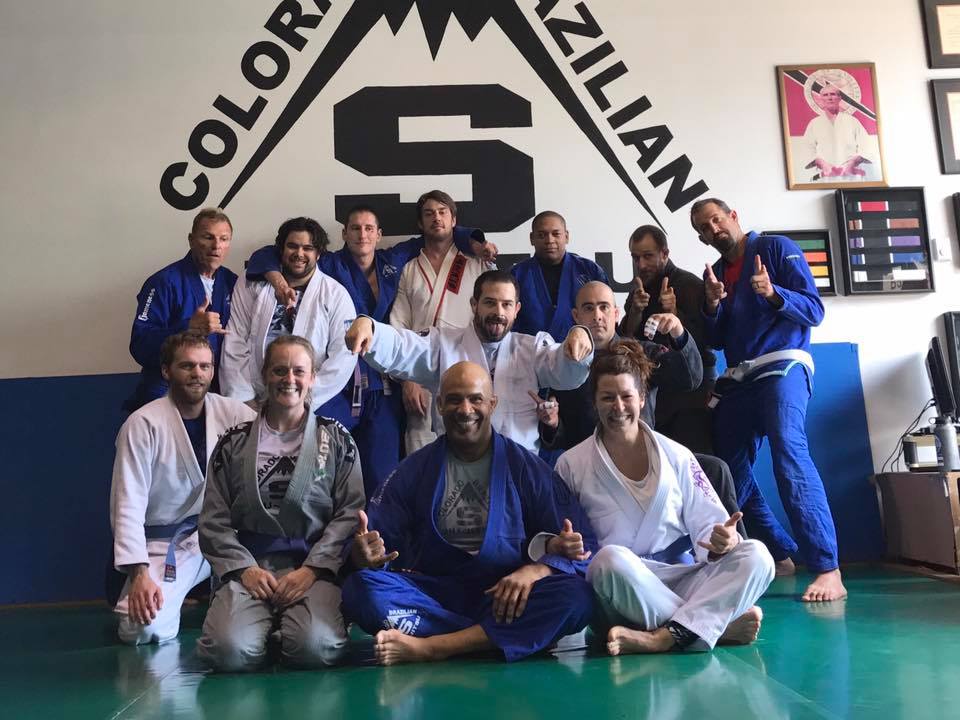 ---
BJJ Stapleton – Excellent Instruction – Brazilian Jiu Jitsu – Martial Arts – MMA – Self Defense – Fitness – Community – Fun – Denver – Aurora – Colorado