BIG WALKER MADDEN AND "THE BUNNY" STRIKE AGAIN: TOTAL DOMINATION!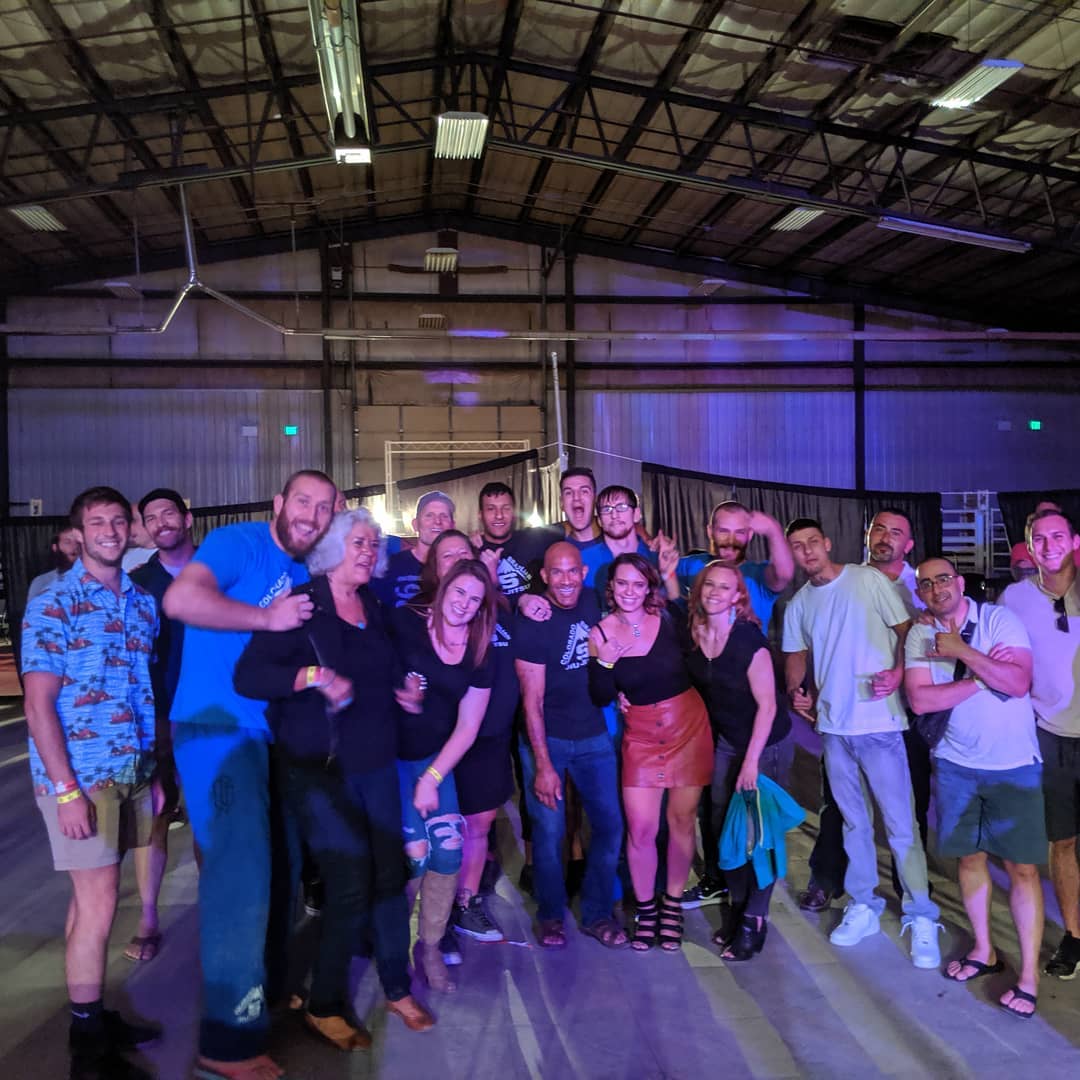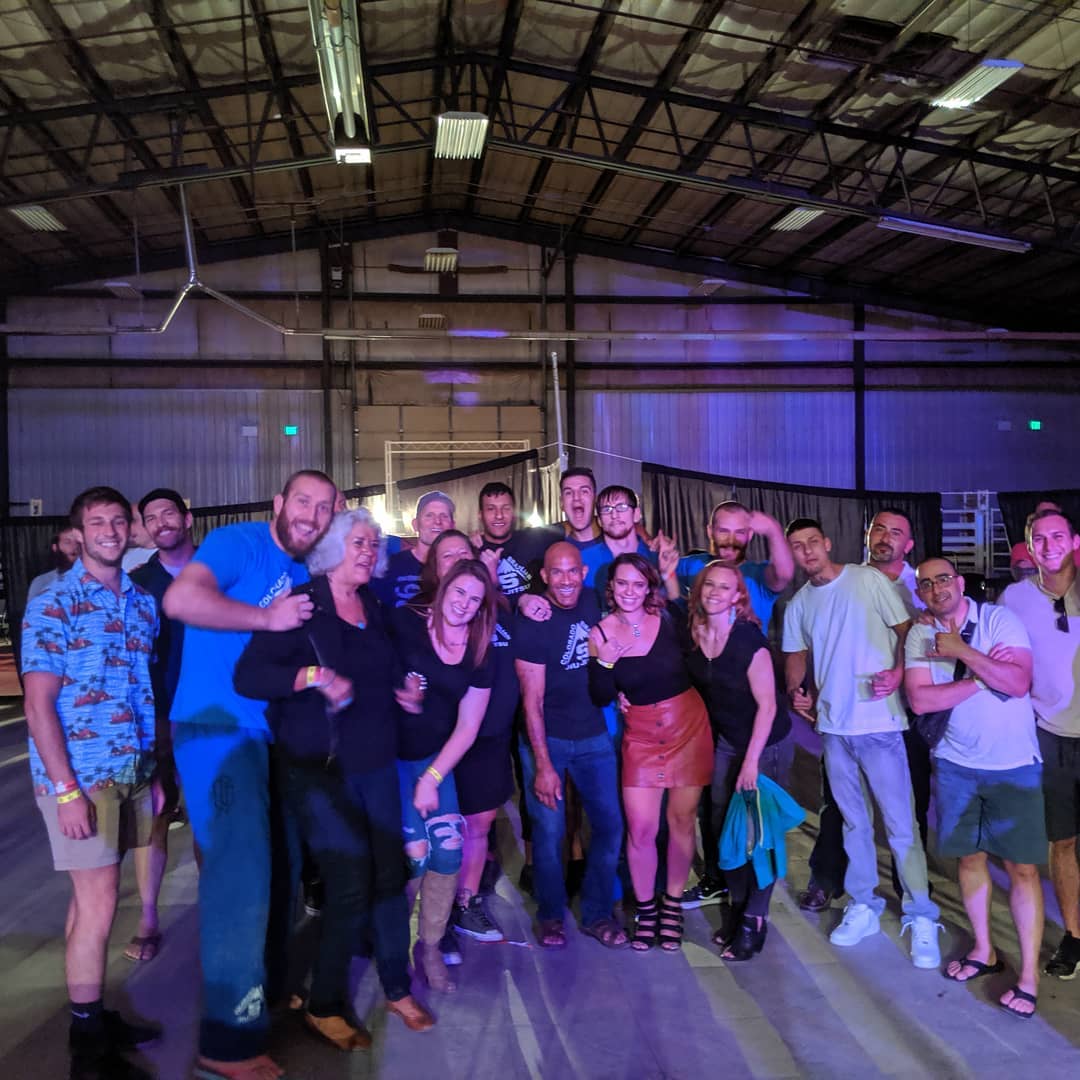 The night of Saturday, September 7, 2019, was good to Colorado Brazilian Jiu Jitsu Stapleton. Thanks to the brilliant performances of both Walker "Razzle Dazzle" Madden and Vance "The Bunny" Barksdale, the BJJ Stapleton Combat Crew went undefeated in the first ever Colorado Jiu Jitsu Club Pro Show: Jiu Jitsu In A Cage. The event was held at the Jefferson County Fair Grounds, located in Golden, Colorado, and was the first Pro Jiu Jitsu event run by the Colorado Jiu Jitsu Club. The event featured Jiu Jitsu in a cage, with two rounds of submission only competition, followed by an EBI rules overtime, if no submission was obtained during regulation time.
Walker Madden was the first BJJ Stapleton athlete to compete. He participated in a Purple Belt Gi match. He took the win via armbar submission in the first round, after sweeping his opponent from half guard bottom and dominating the round by taking the back and riding his opponent from there until taking the arm. It was an excellent display of Jiu Jitsu skill. Way to go Walker! Way to go BJJ Stapleton.
Walker's dominant victory was followed by a submission of the night ("SOTN") performance by Vance "The Bunny" Barksdale in a Brown Belt Gi match. Not only did Vance's 43 second deep collar choke submission earn SOTN honors, but it was also the fastest submission out of the 17 matches that took place that night. Brilliant! Way to go Vance! Way to go BJJ Stapleton!
PHOTOS FROM THE COLORADO JIU JITSU CLUB PRO SHOW 1:
Poster – Walker Madden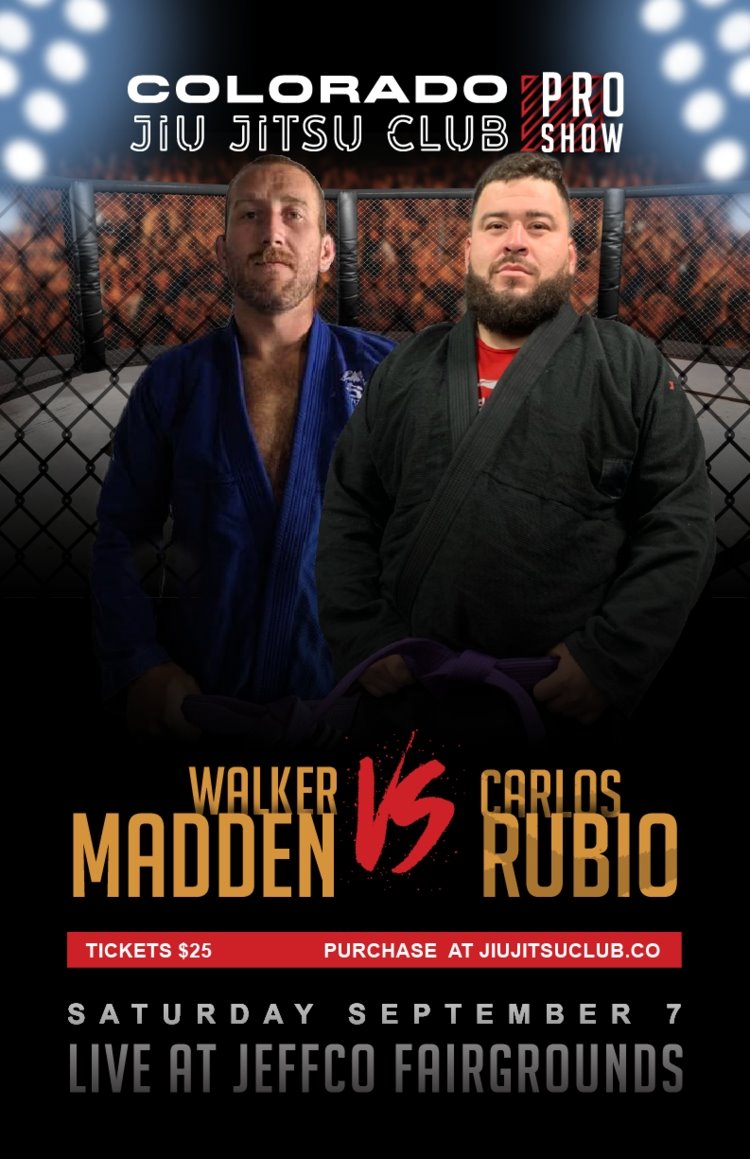 Poster – Under Card Matches: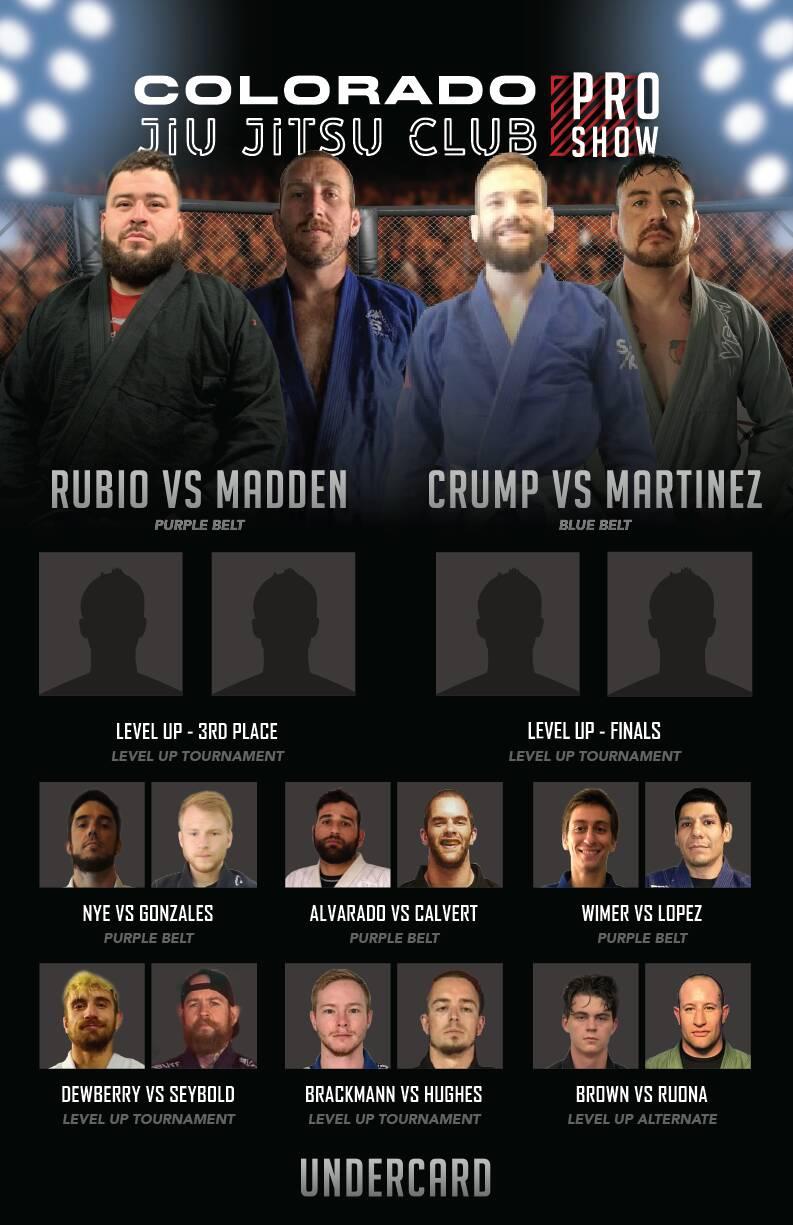 Poster – Main Card Matches: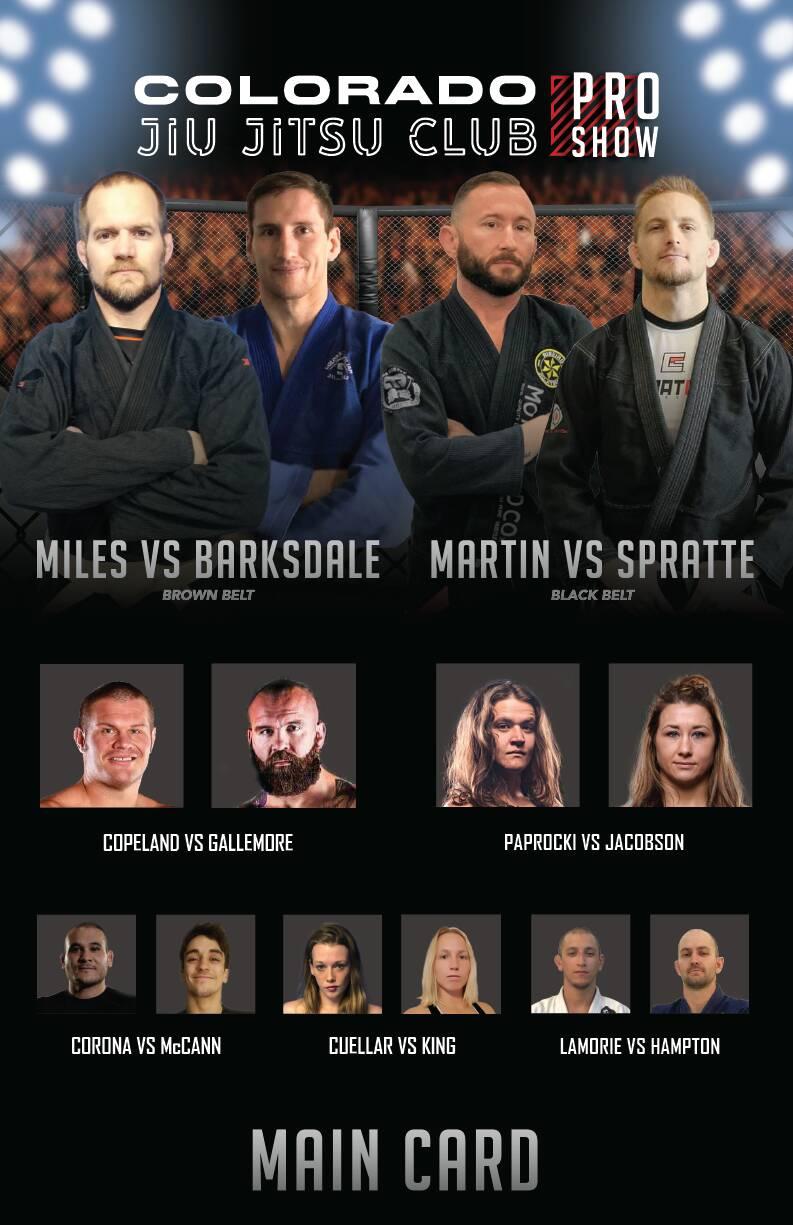 Venue: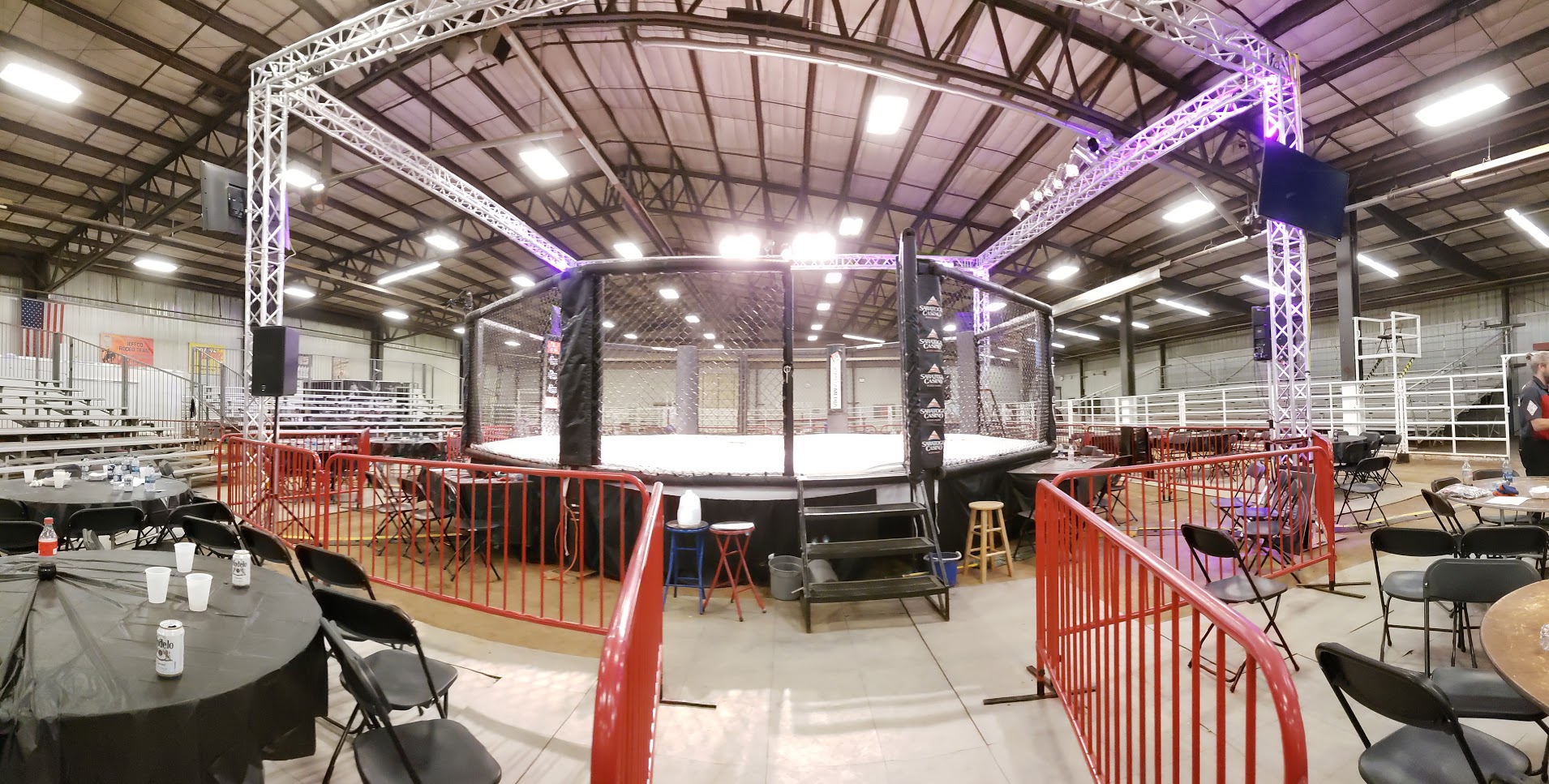 Cage: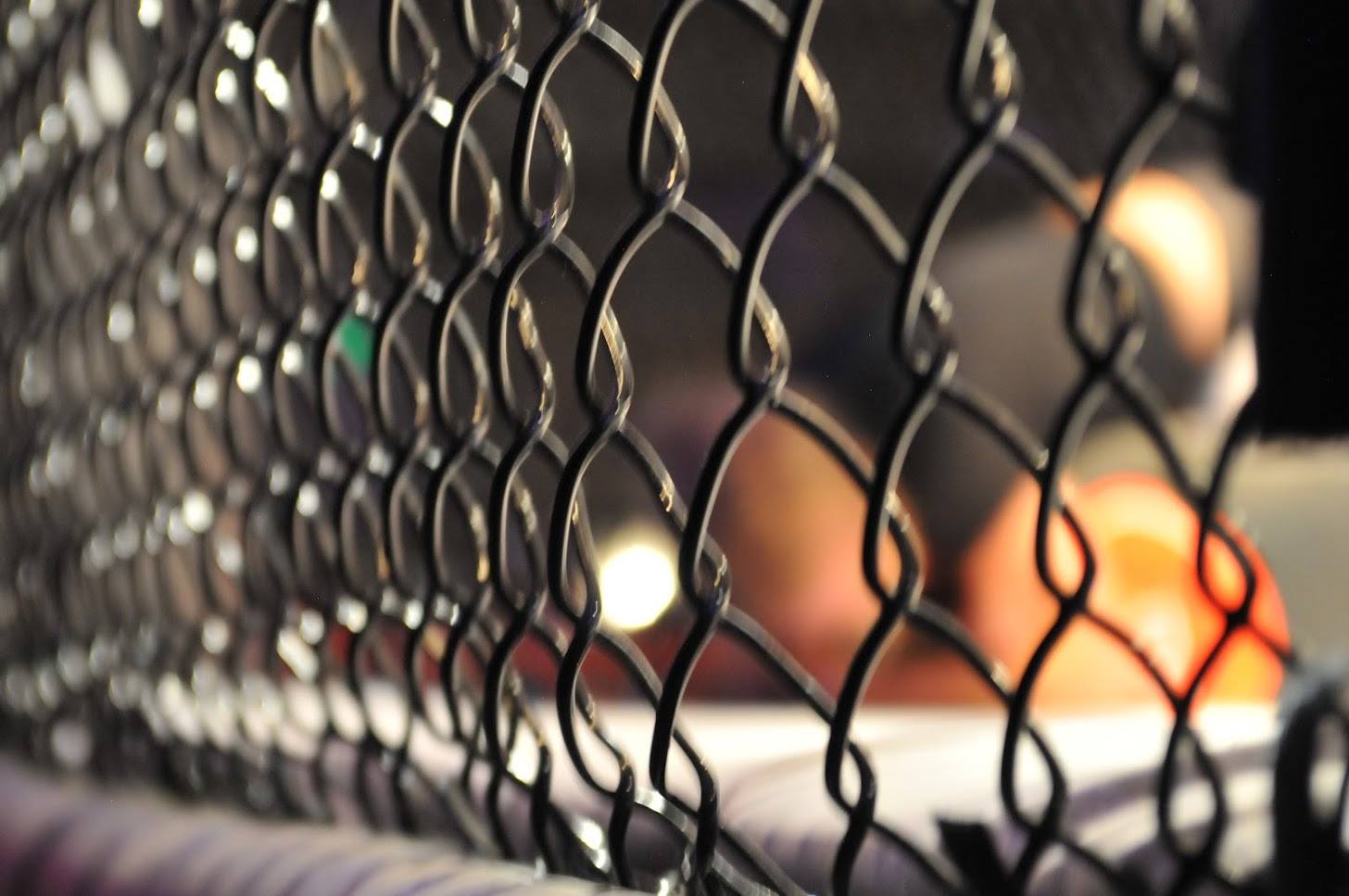 Walker "Razzle Dazzle" Madden 1st Round Submission Victory Via Armbar: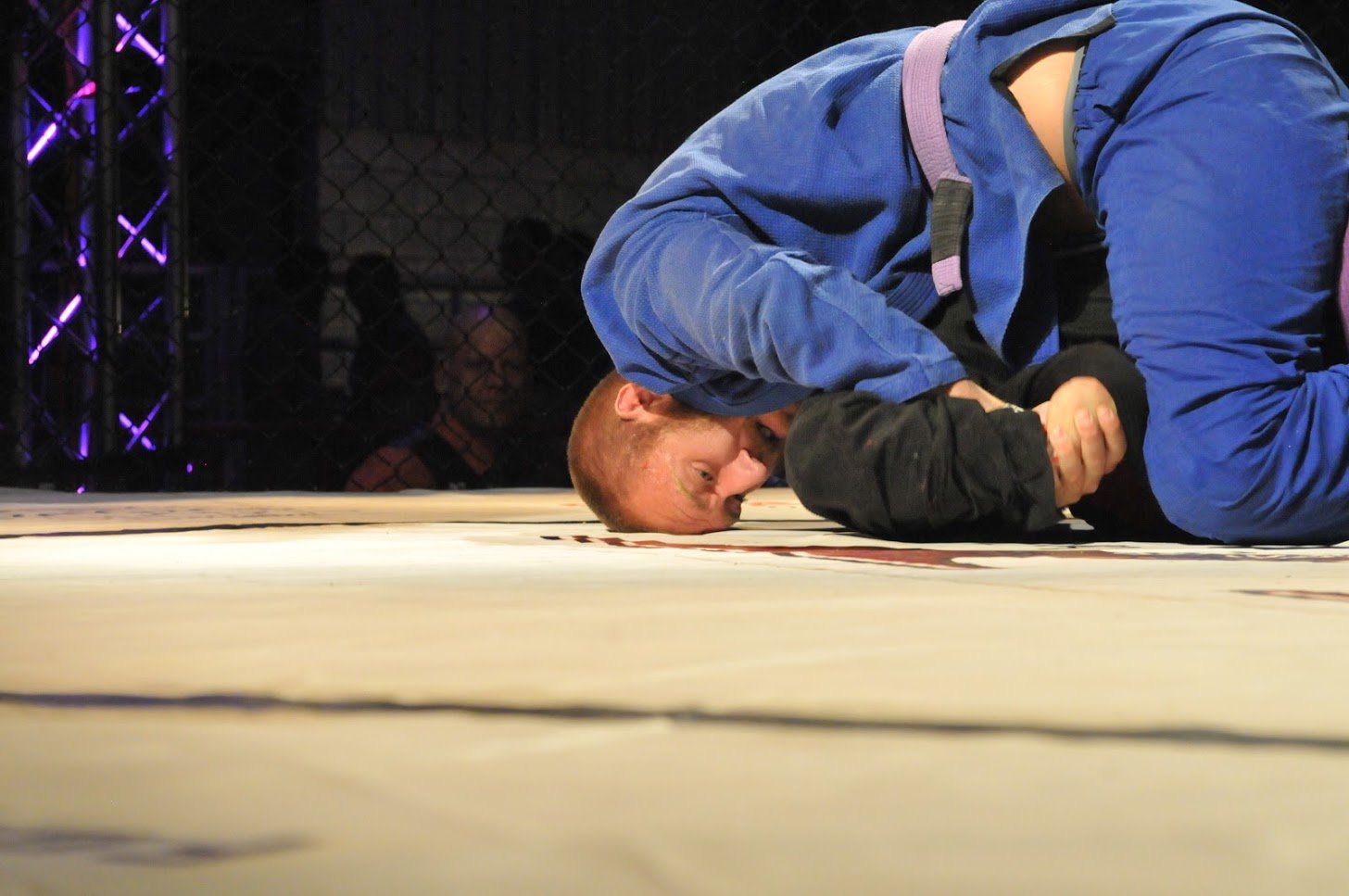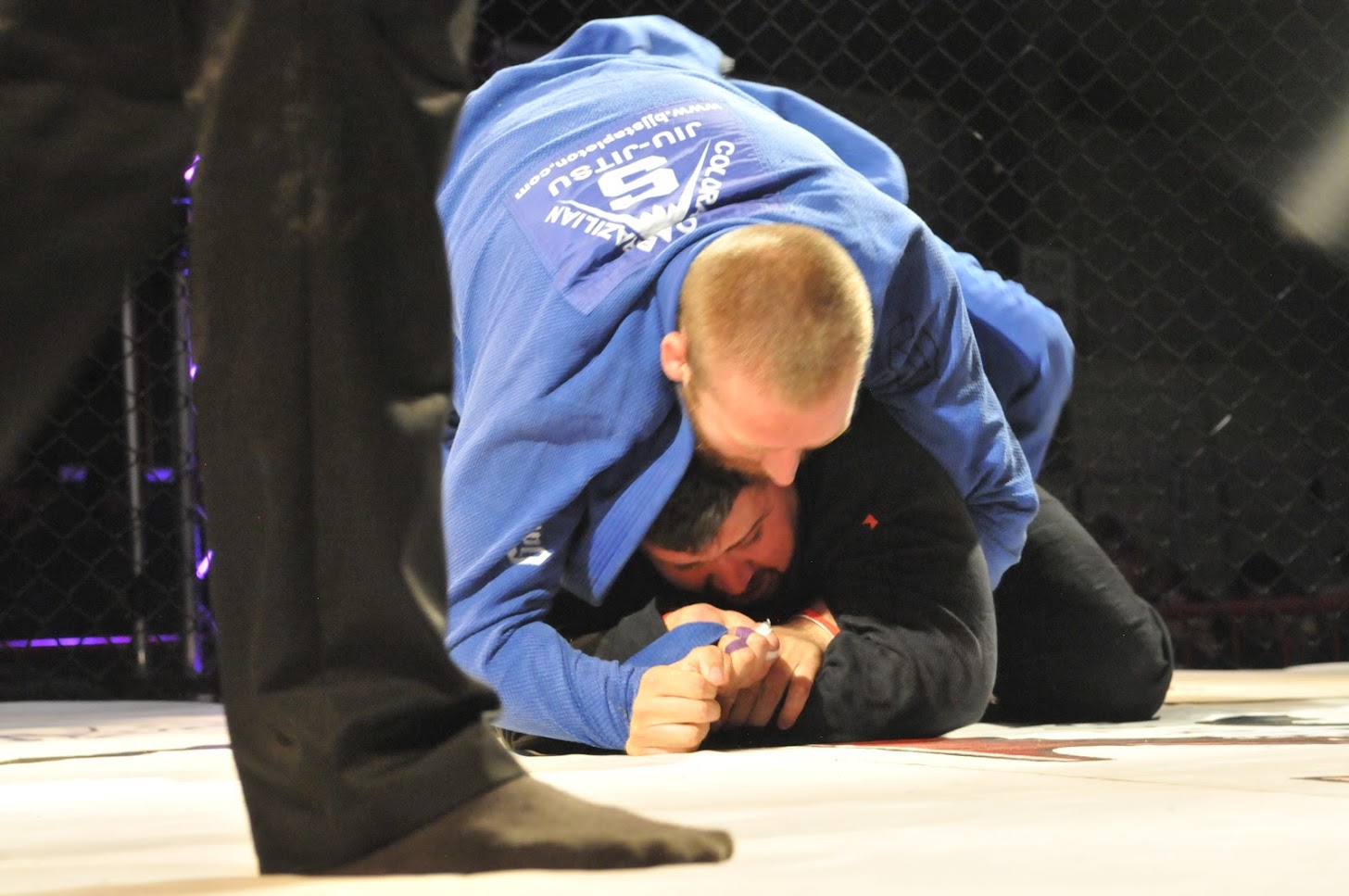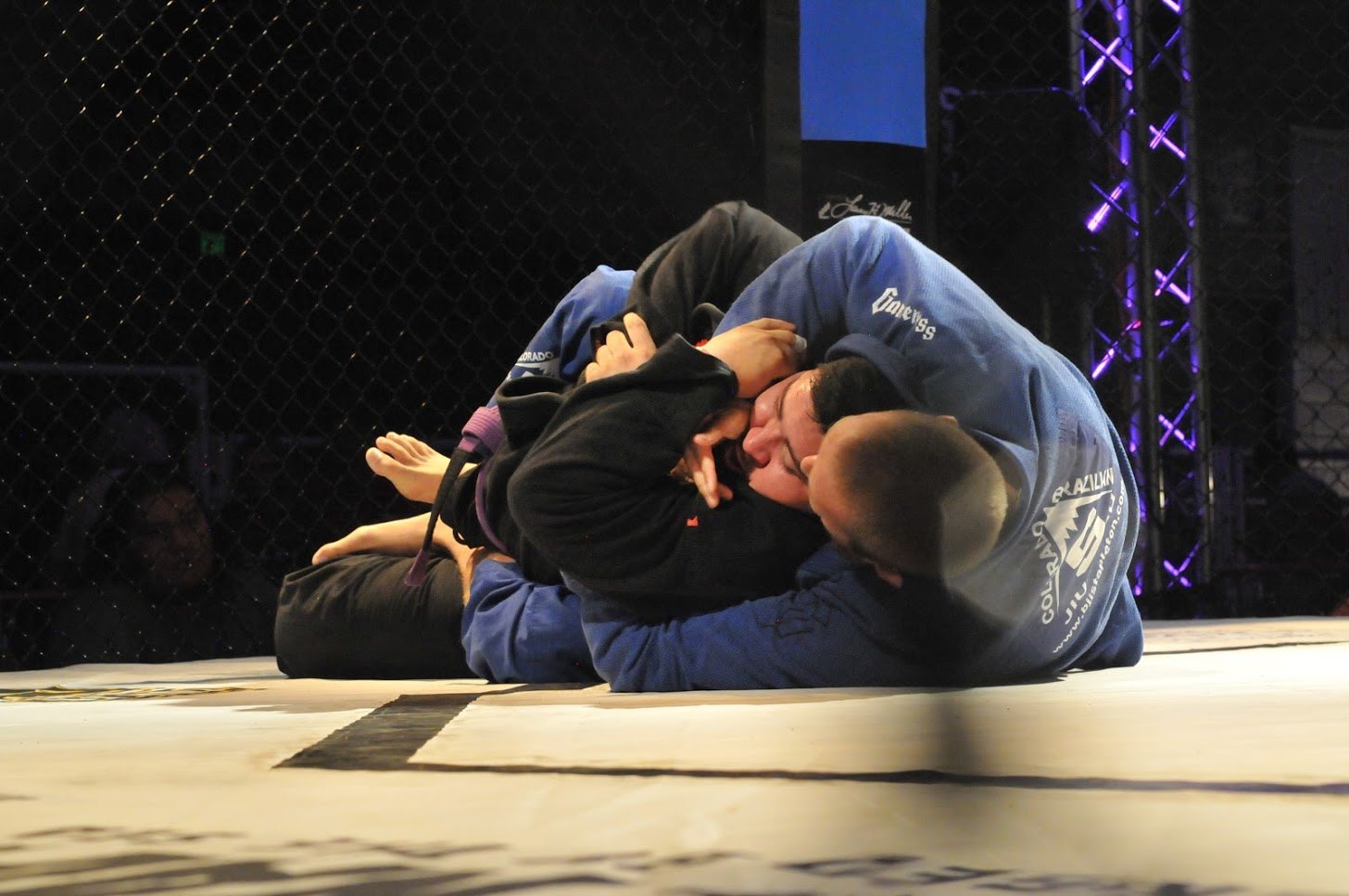 Vance "The Bunny" Barksdale Submission Of The Night Victory; Fastest Submission Of The Night – 43 Second Deep Collar Choke: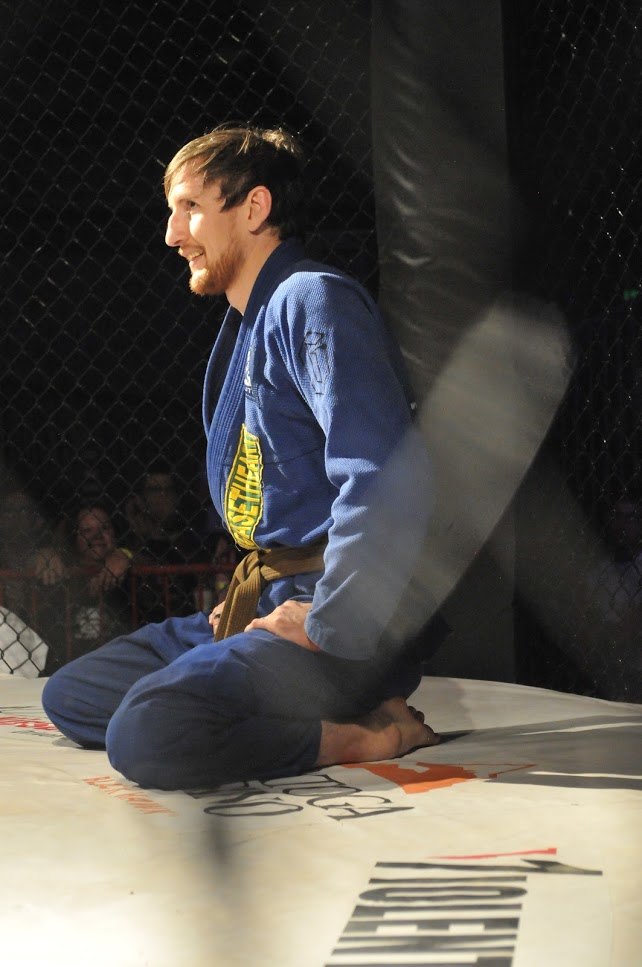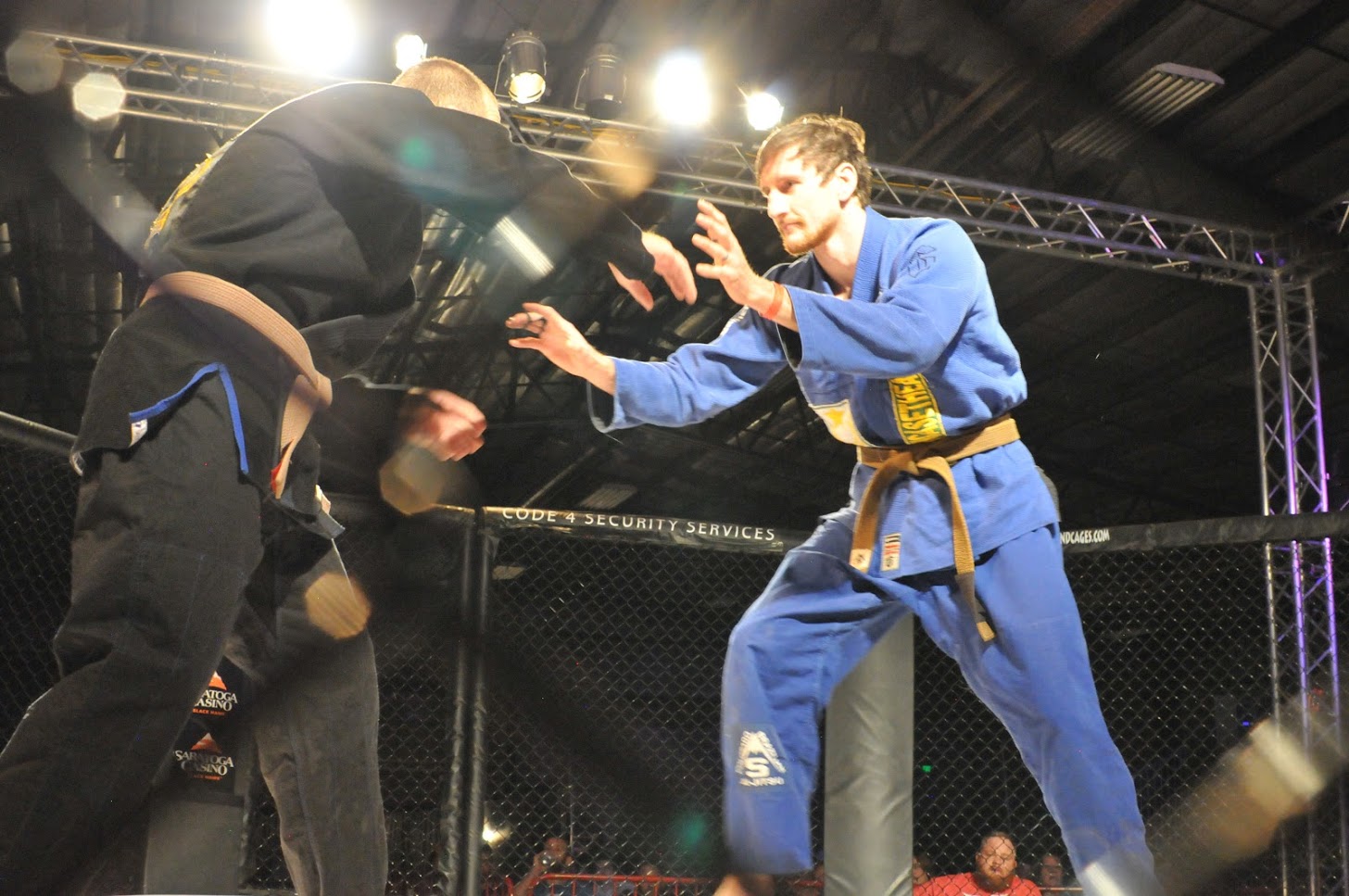 BJJ Stapleton Crew: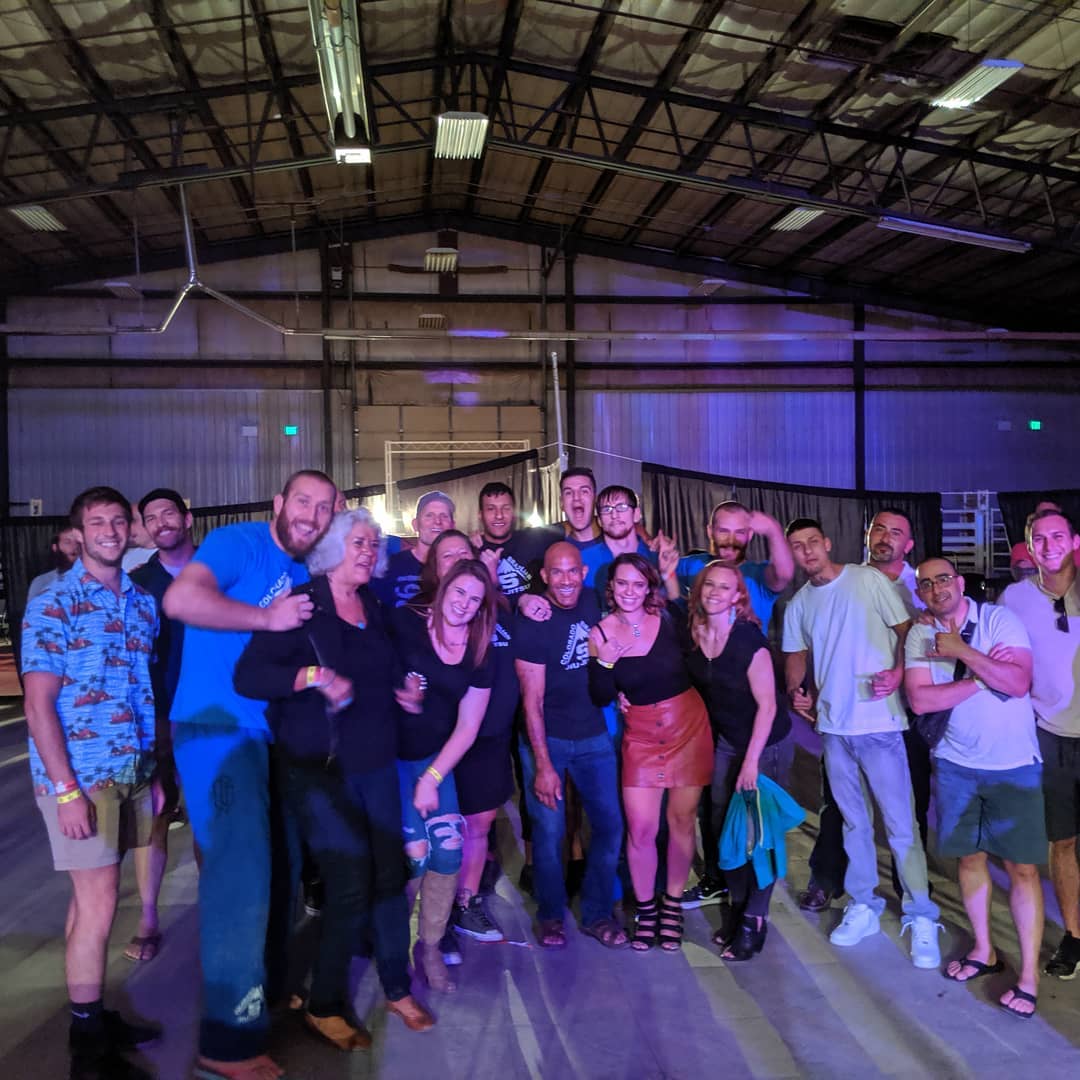 ---
BJJ Stapleton – Excellent Instruction – Brazilian Jiu Jitsu – Martial Arts – MMA – Self Defense – Fitness – Community – Fun – Denver – Aurora – Colorado