BJJ PURPLE BELT: RICKY BOND!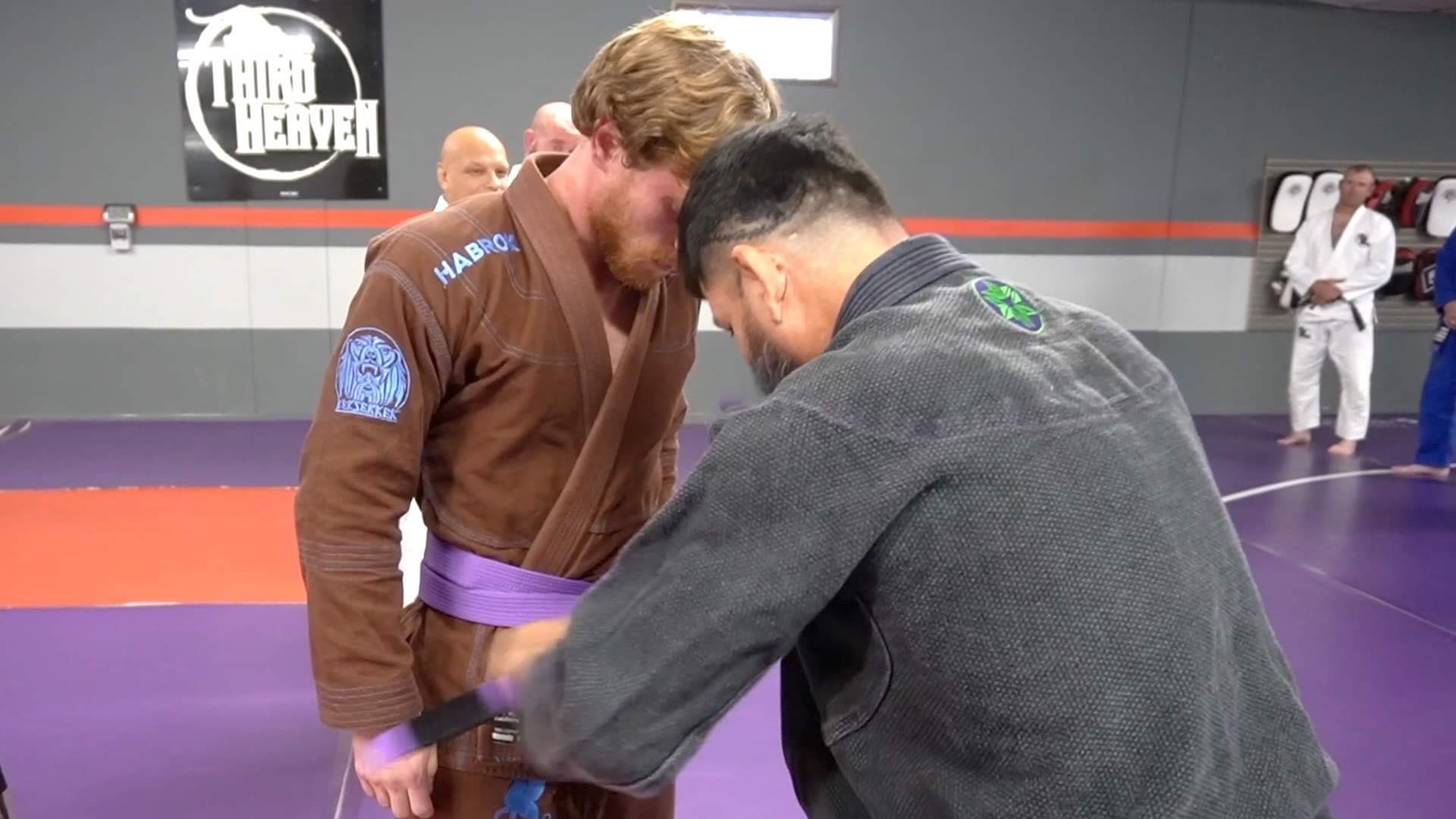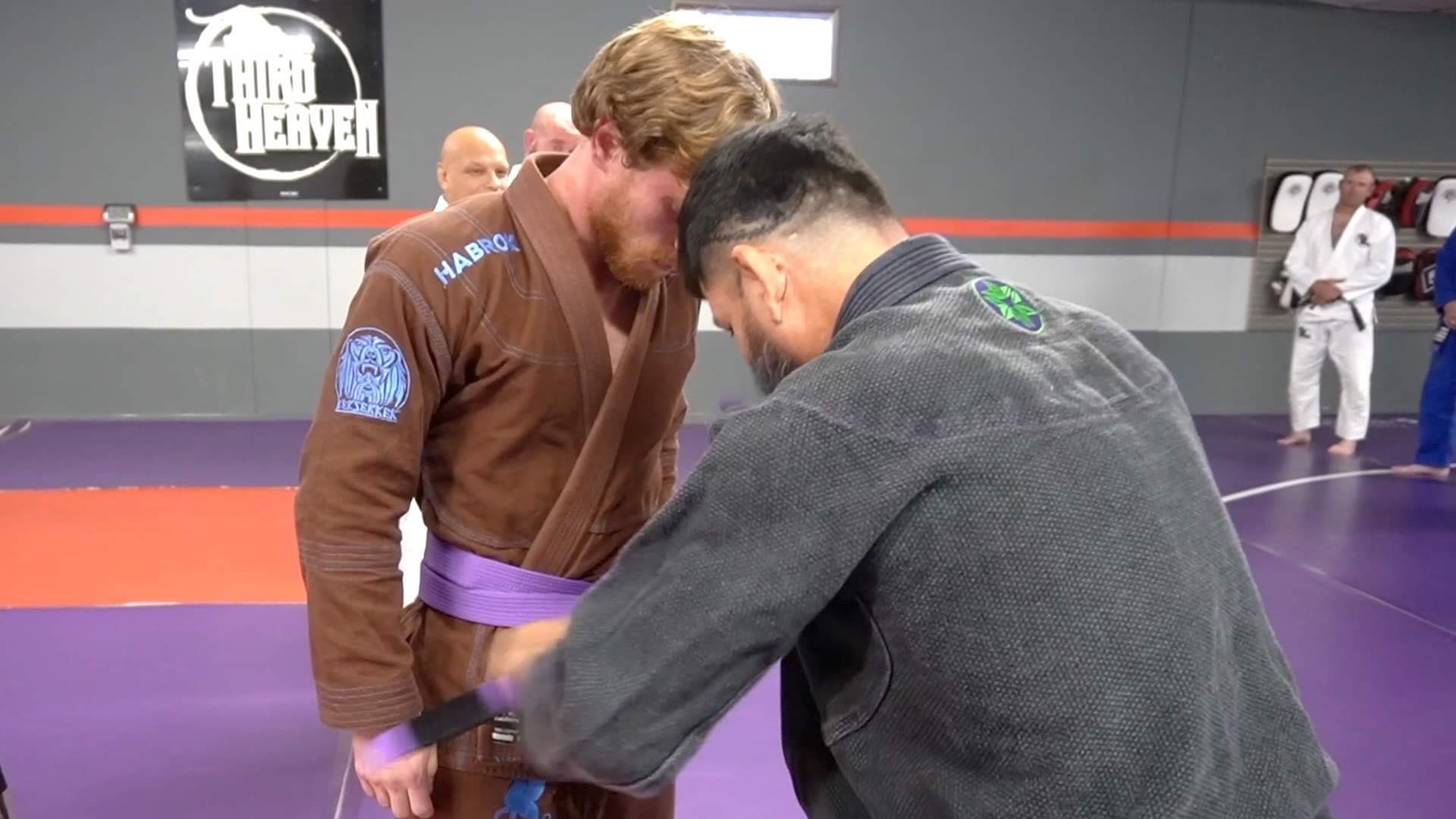 If you have trained at Colorado Brazilian Jiu Jitsu Satori for a length of time, you may know Ricky Bond. Ricky was with us during, and at the tail end of, the Pandemic. He was a Blue Belt in BJJ with a lot of desire to improve his game and compete. He showed much promise. While he was with us he was an asset to the Academy.
In December of 2021, Ricky headed east to work in the northern reaches of New York State. Since then it has been a whirlwind. Ricky took over the CEO position of the cannabis company he runs and began building a "Gracie Garage" Jiu Jitsu gym so that he could continue his Jiu Jitsu training as well.
Fast forward to today: On October 2, 2022, Ricky attended a Jiu Jitsu seminar given by Brazilian Jiu Jitsu Black Belt, 4th Degree, Henry Matamoros. Ricky had trained with Henry previously for about a year. At the seminar, in addition to Henry, there were four other BJJ Black Belts in attendance: Brenton Fitzgerald, Jake Klipp, Zack Ottow, and Justin Morris. All five of these Black Belts, after watching Ricky work and roll, decided that Ricky could not remain a Blue Belt.
On October 2, 2022, Ricky Bond was promoted to the rank of Purple Belt in Brazilian Jiu Jitsu by Henry Matamoros. Congratulations Ricky! Brilliant! Well done sir!
As Ricky continues his journey in Jiu Jitsu he has reached out to Colorado Brazilian Jiu Jitsu Satori to assist him along the path as he enjoyed the spirit of our Academy while he was a student here.
Welcome to the rank of Purple Belt Ricky! My Professor used to say, "If you can make it to Purple, you can make it to Black…you just have to keep at it!" Super proud of you Ricky! Keep at it! Colorado Brazilian Jiu Jitsu Satori whishes you the best. Hope to see you on the mat in that Purple Belt next time you are in Colorado!
PURPLE BELT PROMOTION – RICKY BOND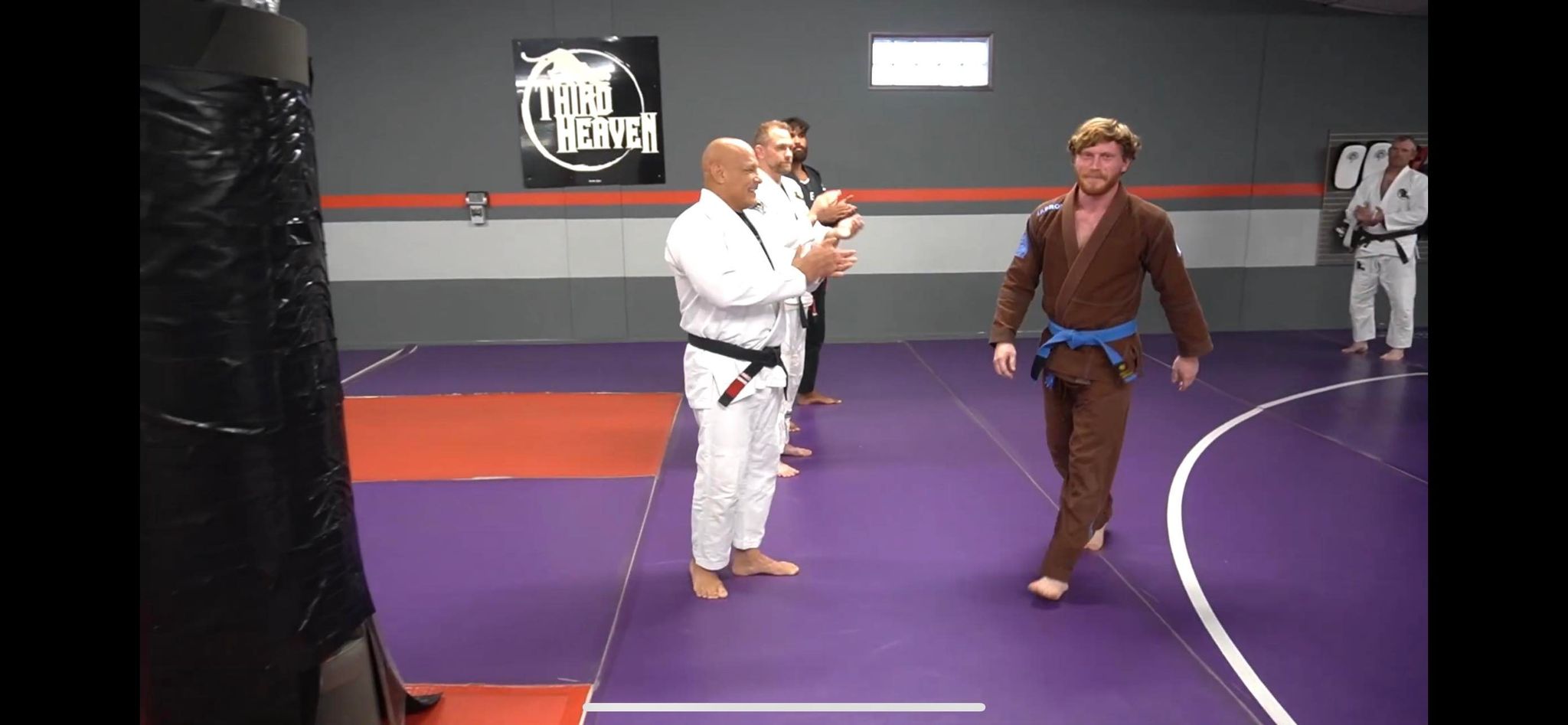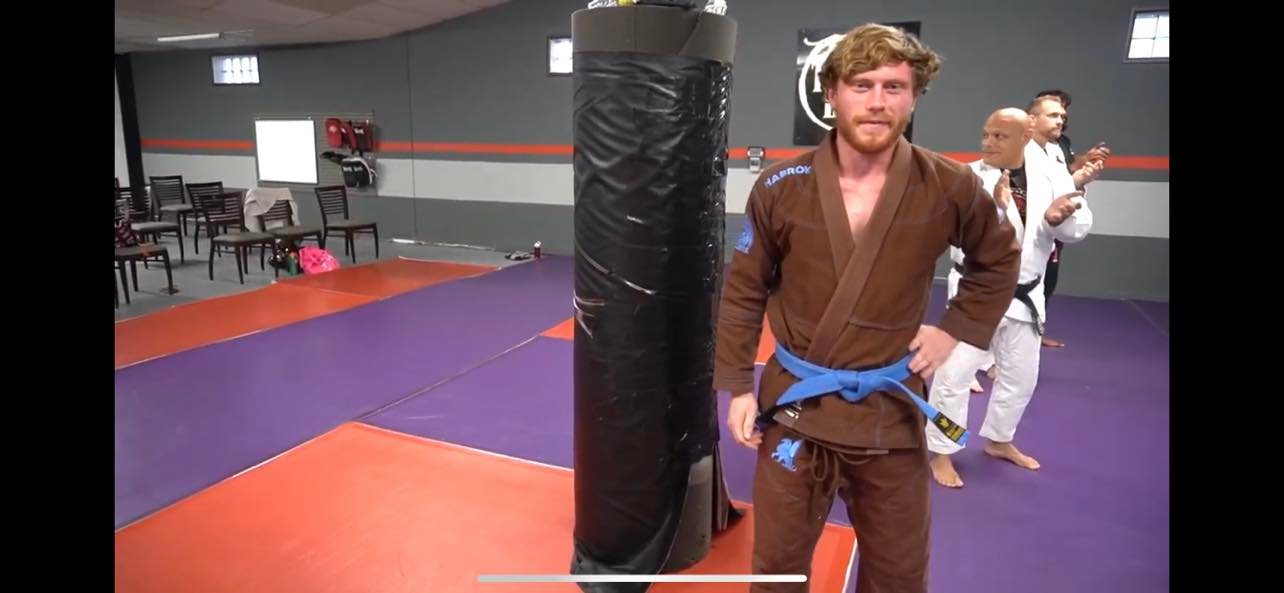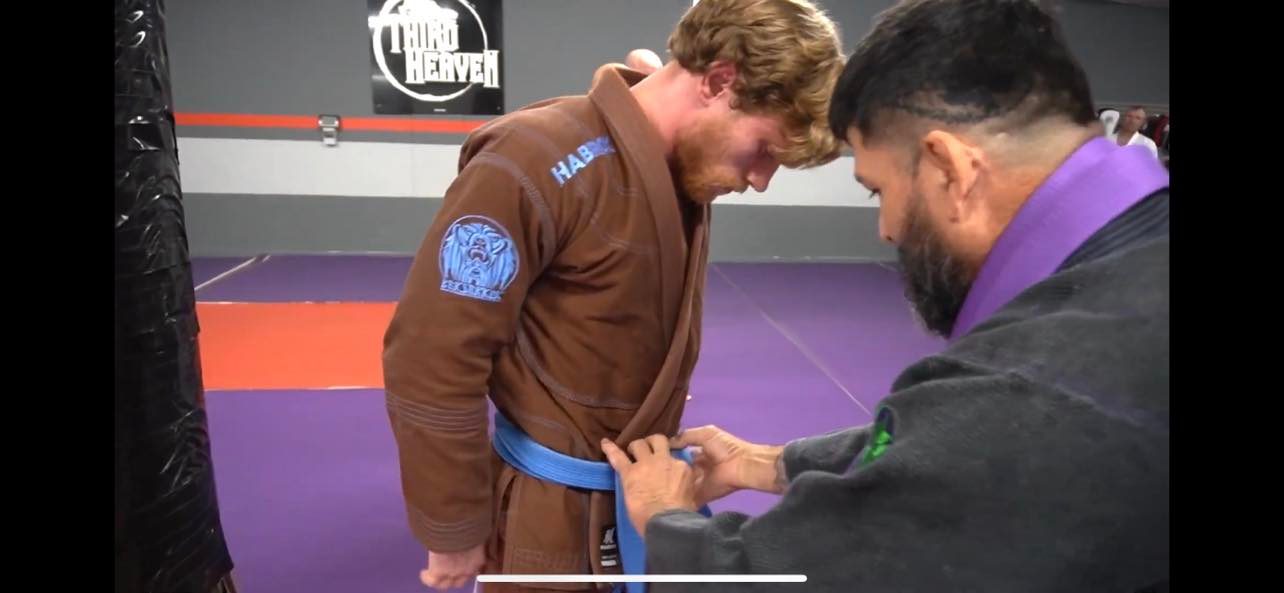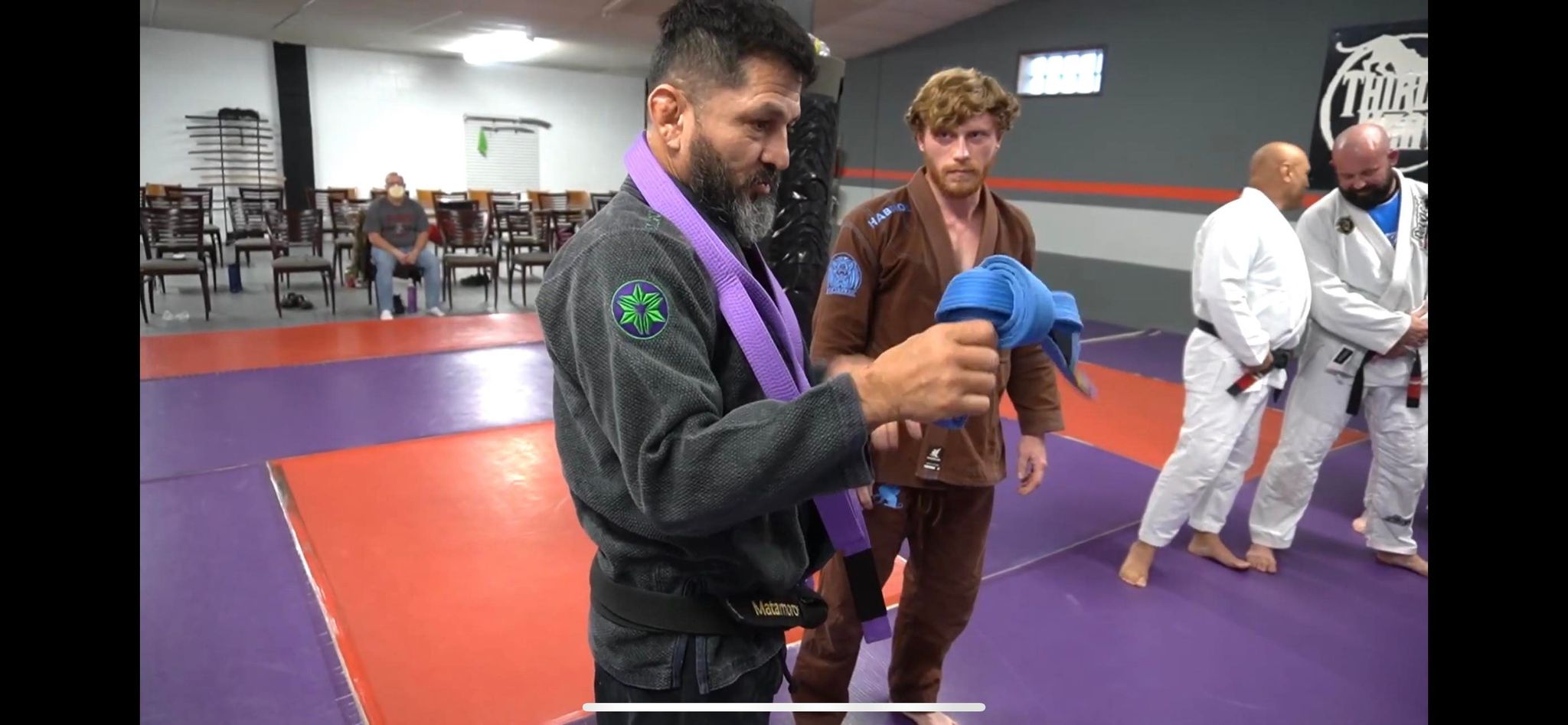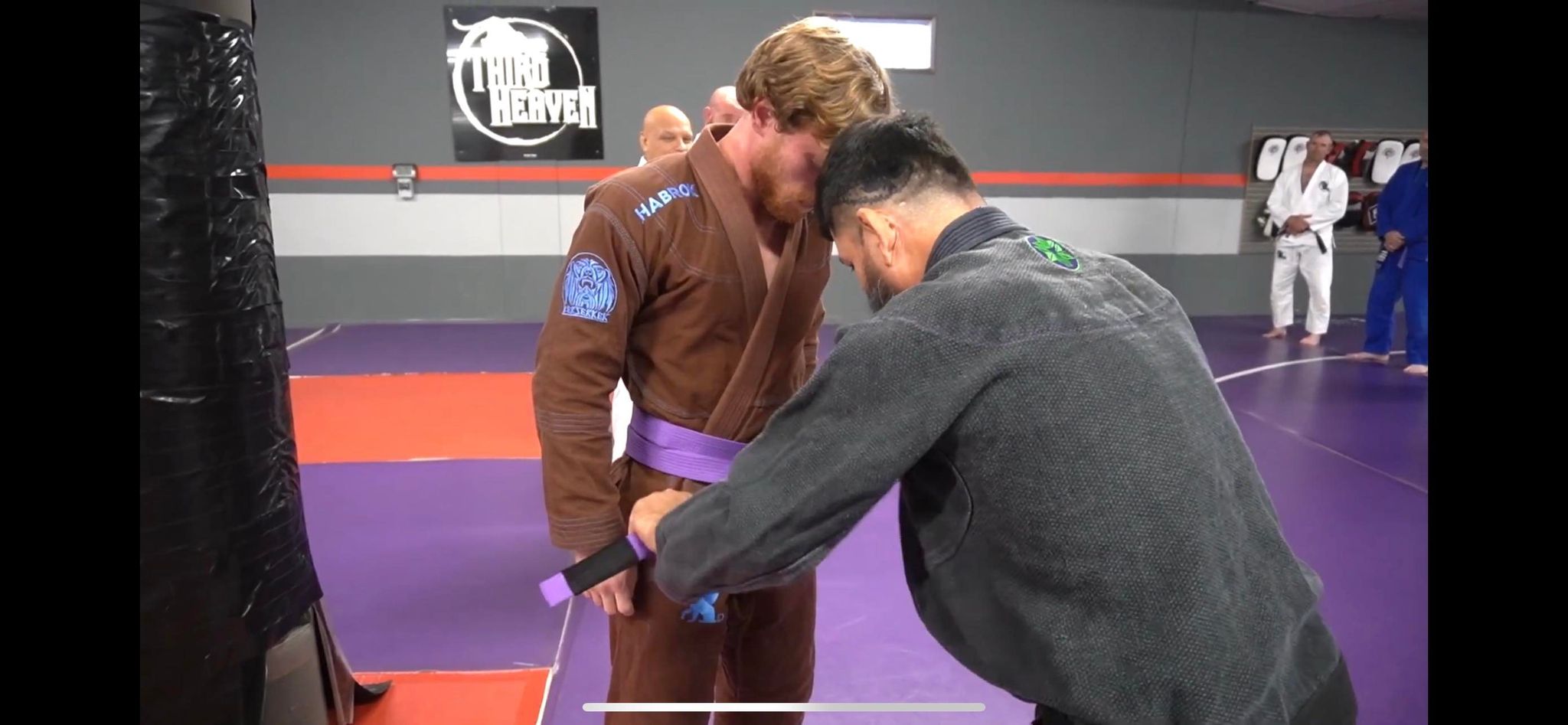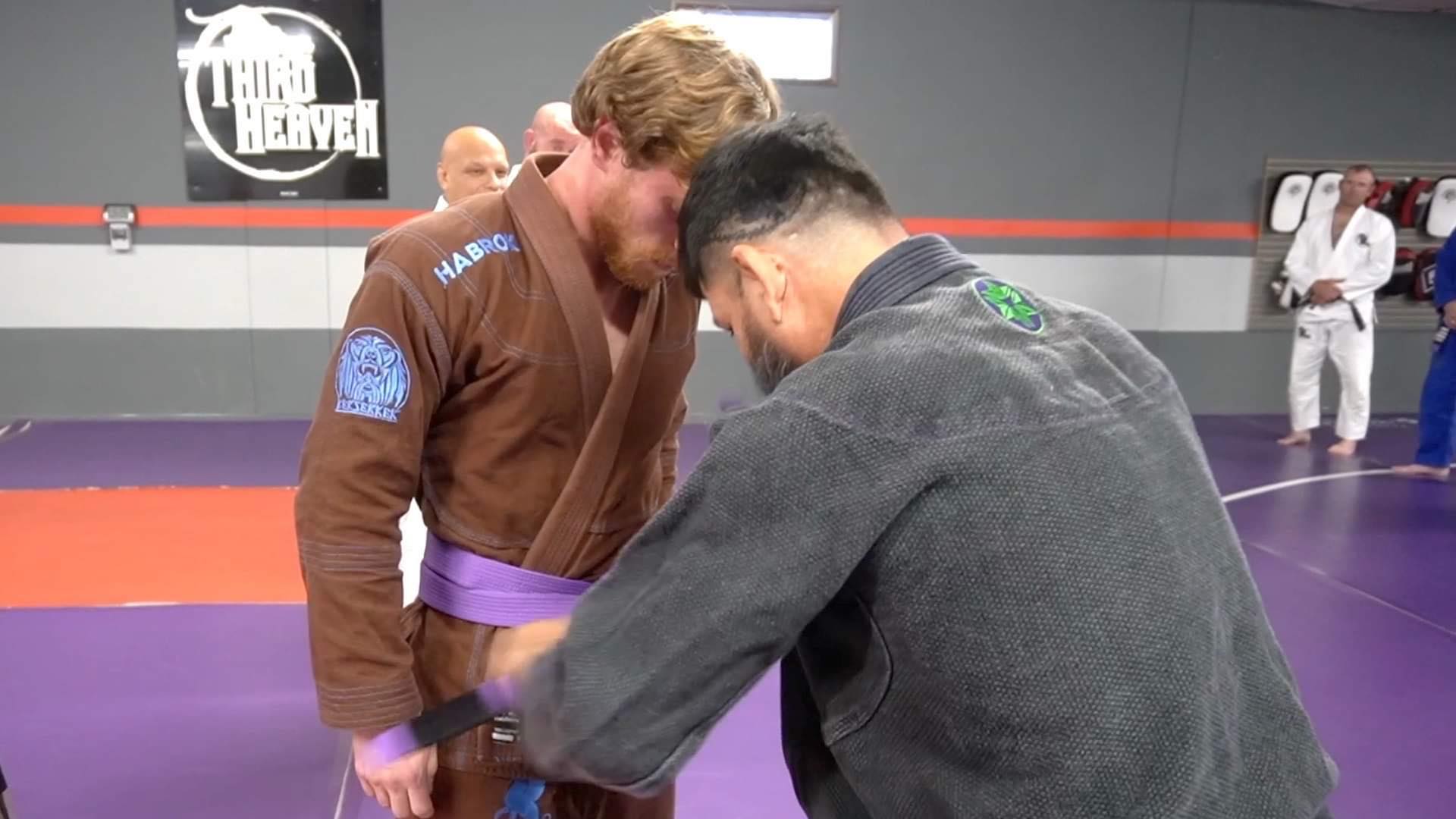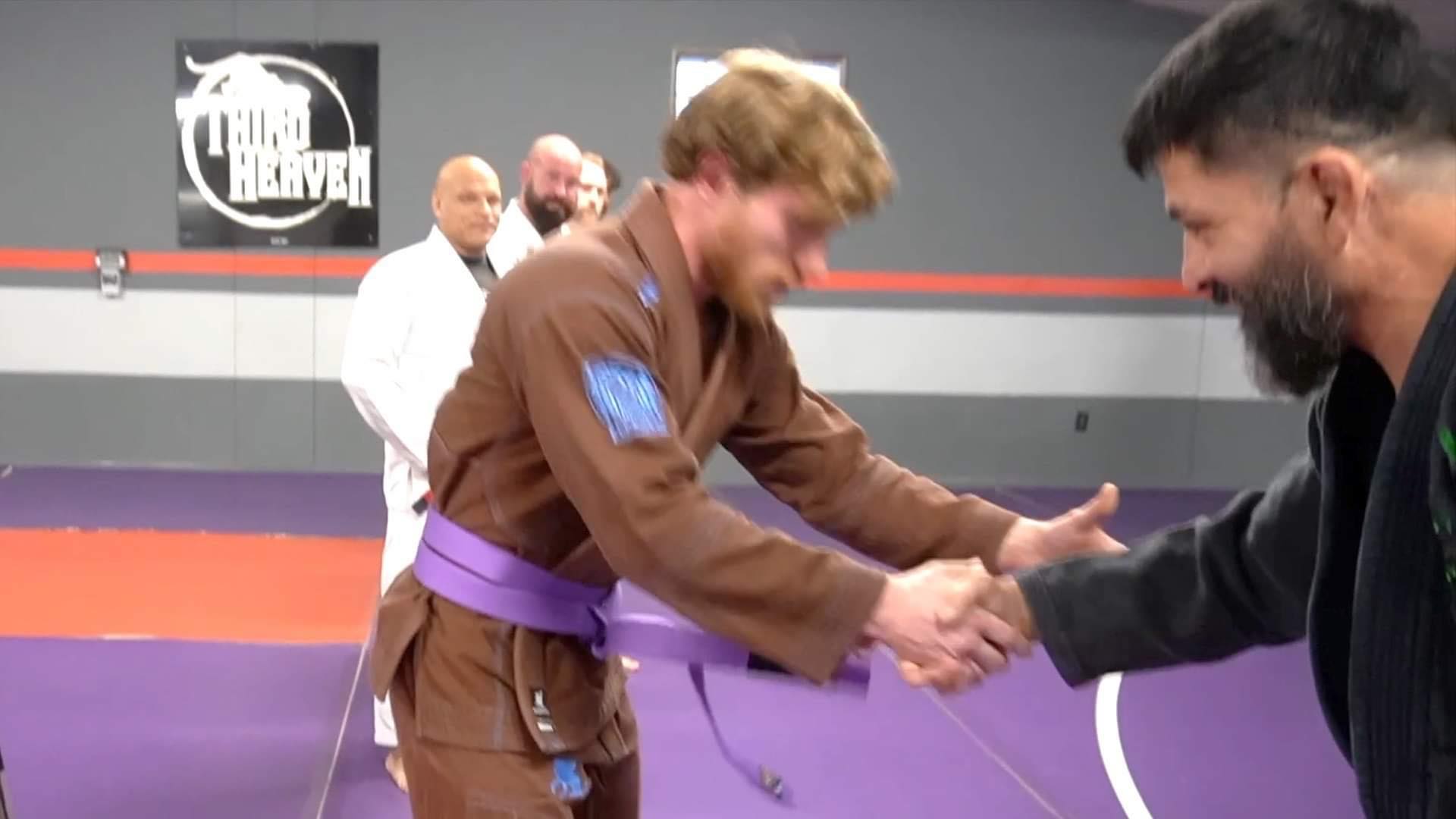 ---
Colorado Brazilian Jiu Jitsu Satori – CBJJS – Excellent Instruction – BJJ – MMA – Martial Arts – Self Defense – Fitness – Community – Fun – Central Park – Denver – Aurora – Jiu Jitsu Colorado