PURPLE – KATE STEWART EARNS HER BRAZILIAN JIU JITSU PURPLE BELT!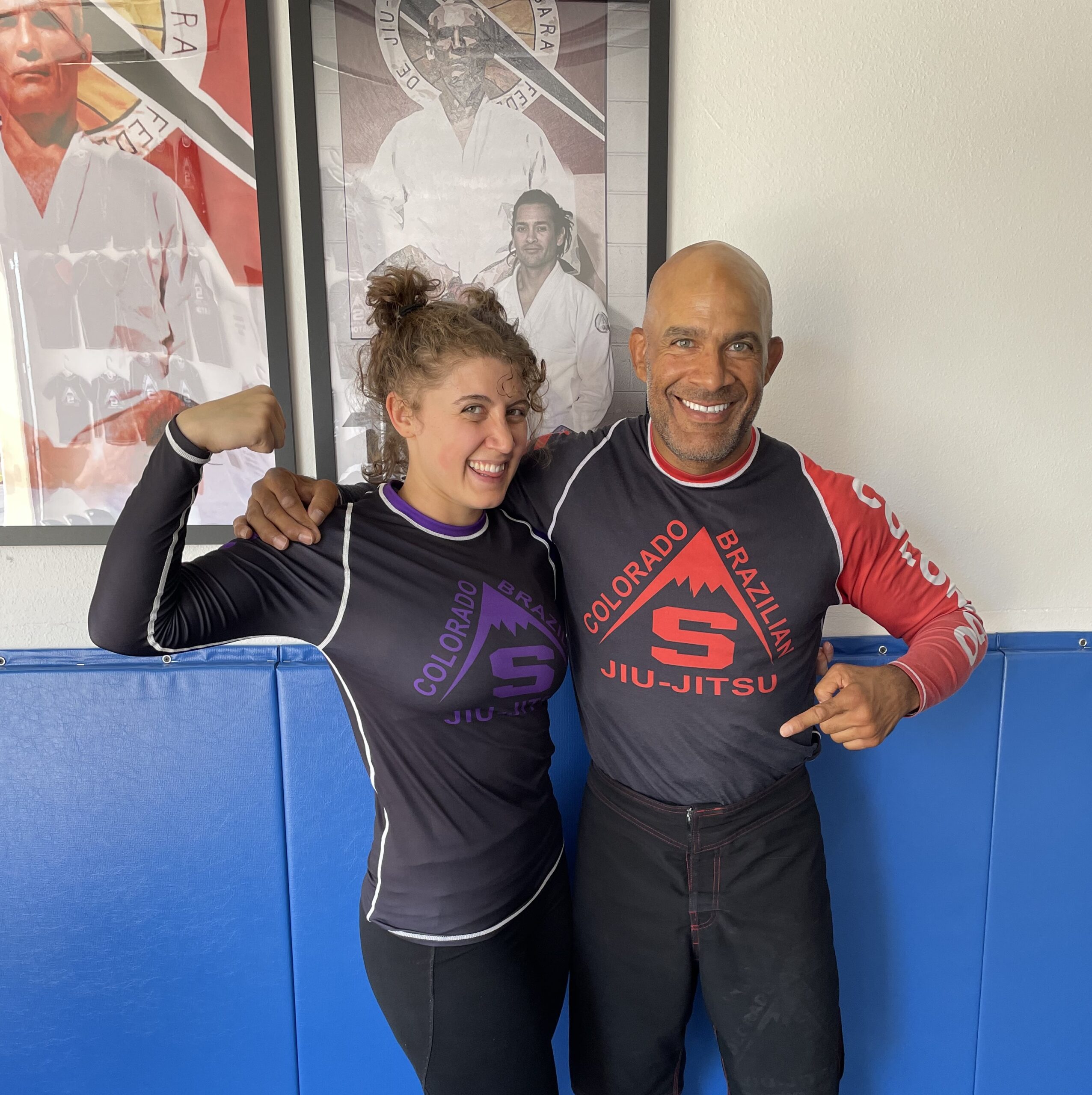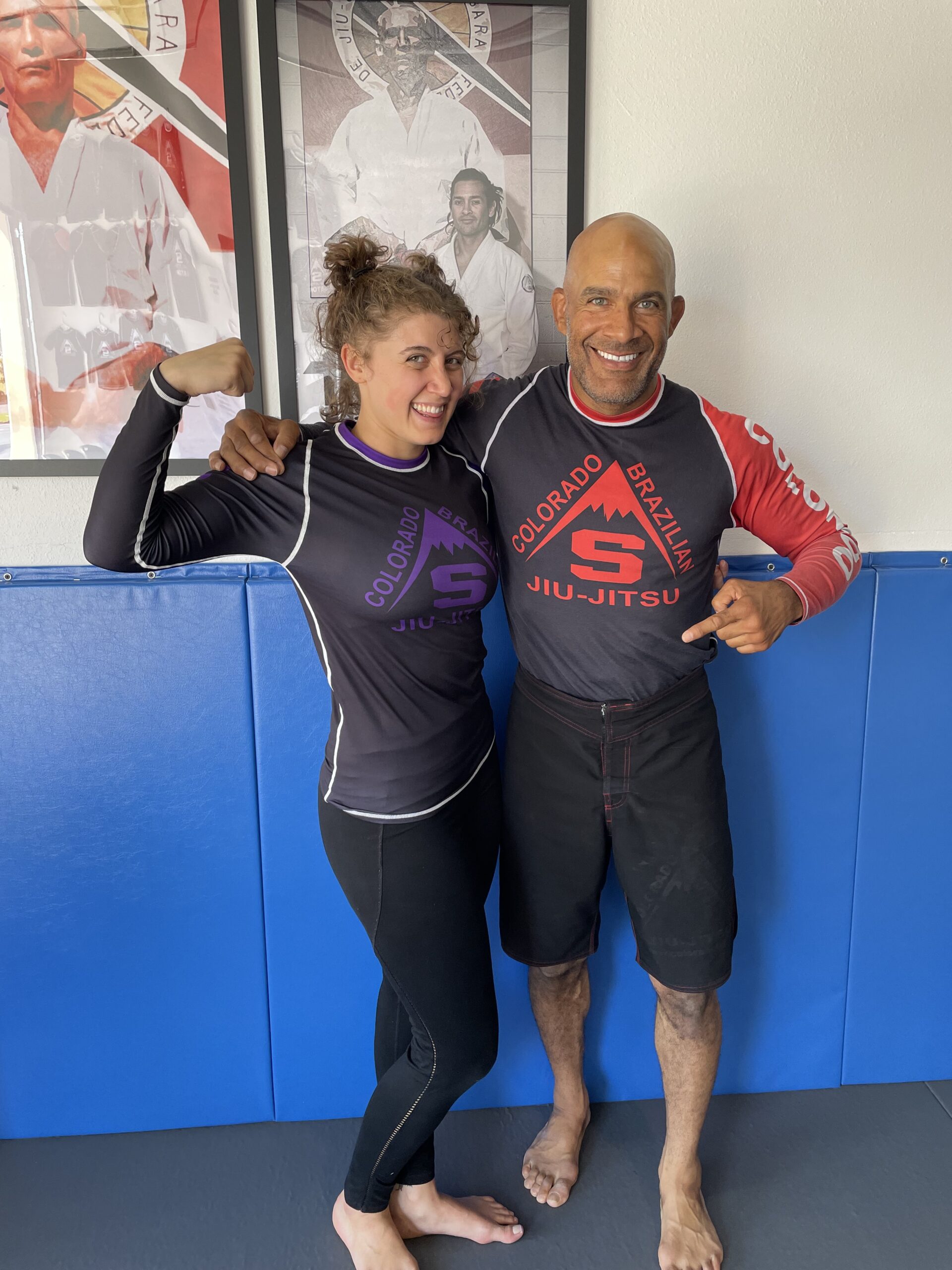 On Monday, September 4, 2023, at the close of the 6am Wrecking Crew Morning Jiu Jitsu Class up at Colorado Brazilian Jiu Jitsu Satori, Kate Stewart was awarded her Purple Belt in Brazilin Jiu Jitsu. Way to go Kate!
Congratulations on earning your Purple Belt! Your tenacity and perseverance are astounding. The hardships you have dealt with the past couple of years are, without question, of the type that would waylay most individuals. But your effort and consistent work have overcome these significant hurdles. From your amazing stint as the Expressions Dance Company Artistic Director, and the brilliant show you created and performed in during Princeton University's spring semester of 2022, to all of the theater performances you participated in at Theater Intime, to all of your performances with the Princeton Dance Department, with Expressions, with the choir, and across campus since you arrived at Princeton, you have accomplished so many amazing milestones. 
And now you head off to London, for a semester abroad at the London Academy of Music & Dramatic Arts, to commence your Junior Year at Princeton with a bit of foreign study. Brilliant! And through it all, you found the time to put in the concerted effort needed to return to the practice of Brazilian Jiu Jitsu after a long layoff: No small feat, as returning to the regular practice of the Art after a long time away may be the hardest thing to accomplish. Your training at the Renzo Gracie Academy, in New York City, under Bridget Grace, paid dividends and your efforts on the mat at CBJJS while you were here in Denver were impressive. It gives me great joy to award you with a Purple Belt well earned! Outstanding!
My Professor Dave used to say, "If you make it to Purple, you can make it to Black, you just have to keep with it and stay healthy." Keep with it and stay healthy Kate. You are, without a doubt, capable of earning the Black Belt if you desire it. It will take time, effort, and consistent training to achieve, and you may not always have the time to dedicate to training that progressing toward the Black Belt requires, but if you keep coming back, I am certain you can accomplish the goal.
Also, happy 21st birthday!
KATE STEWART – PURPLE BELT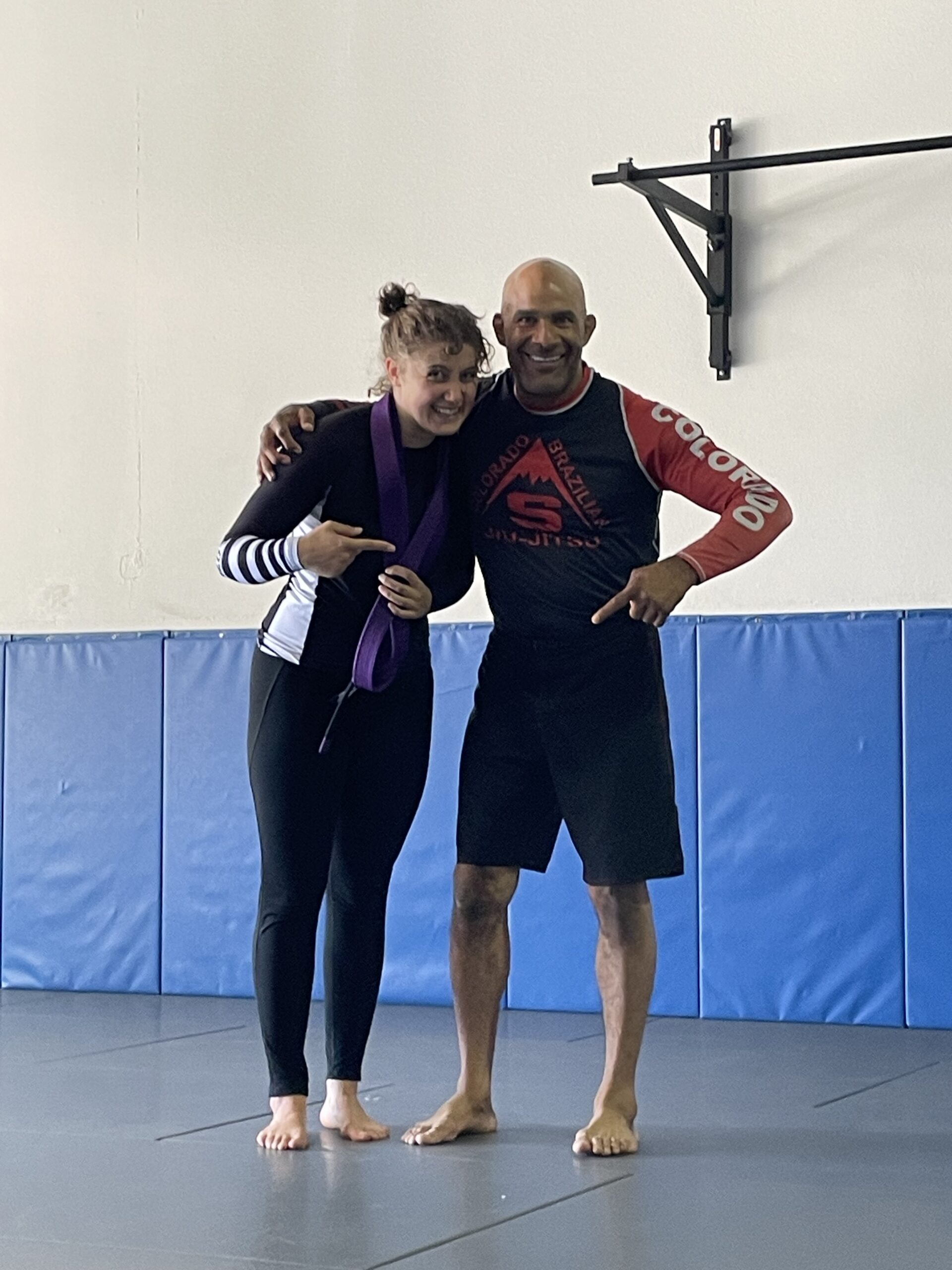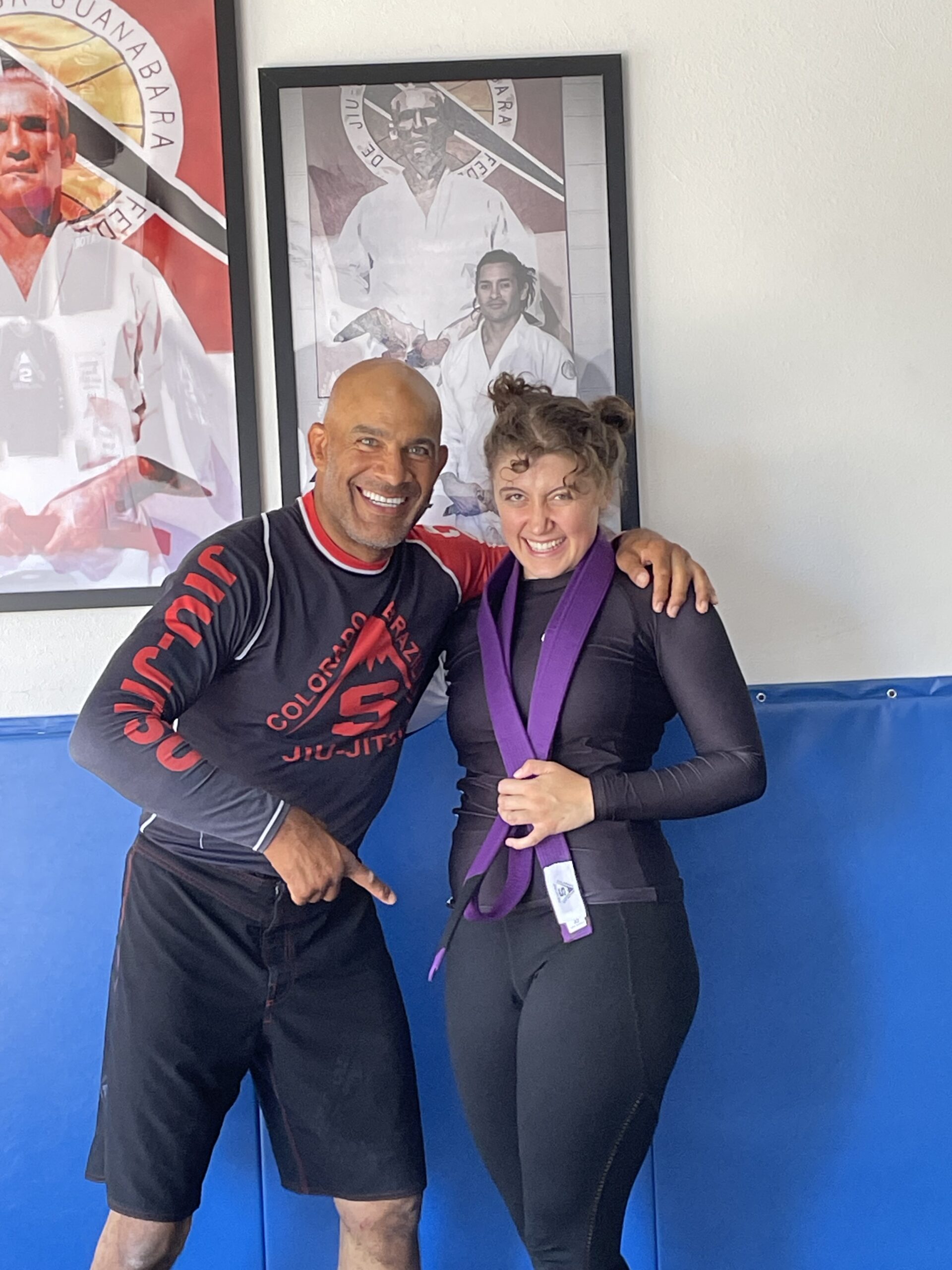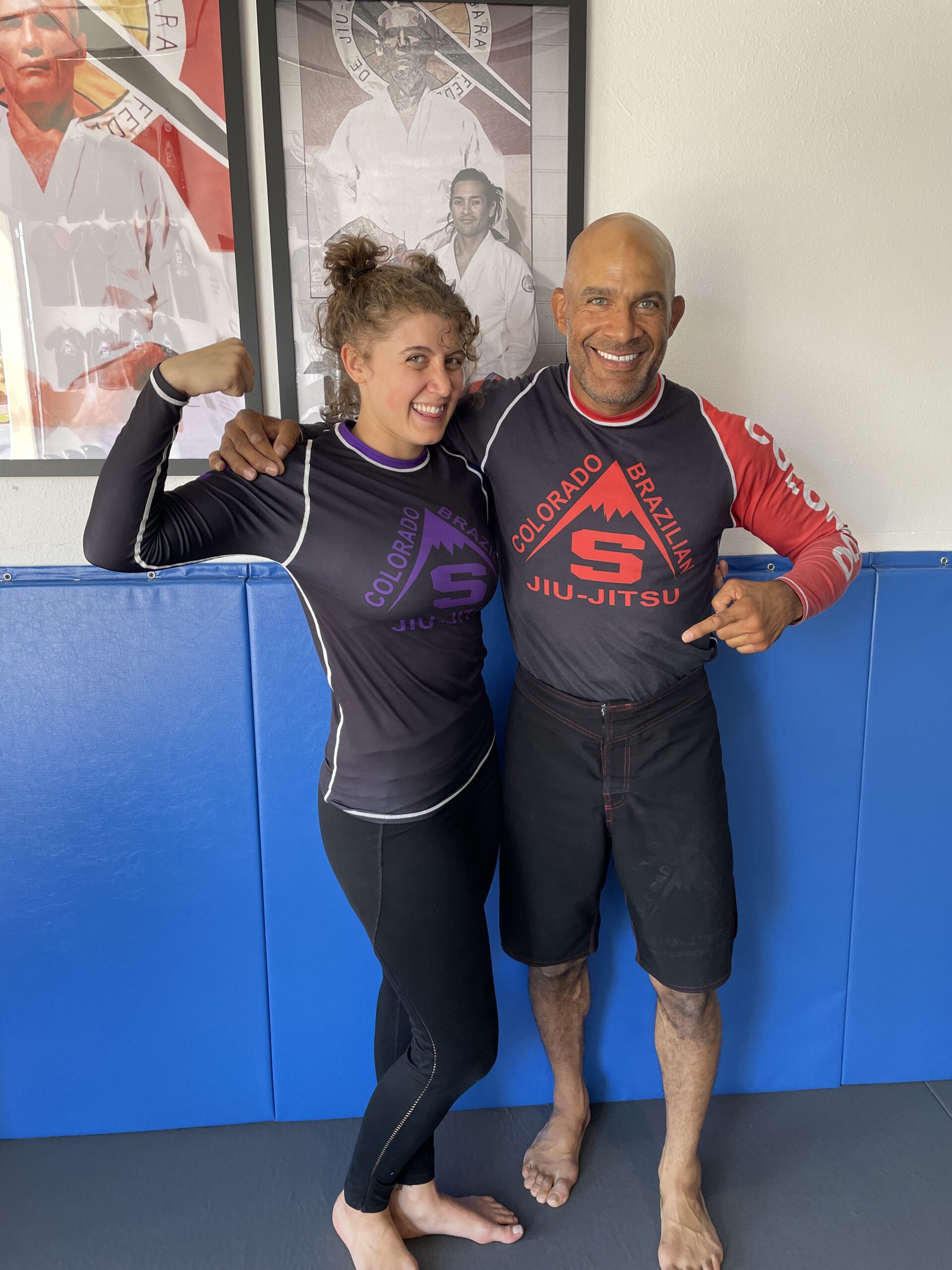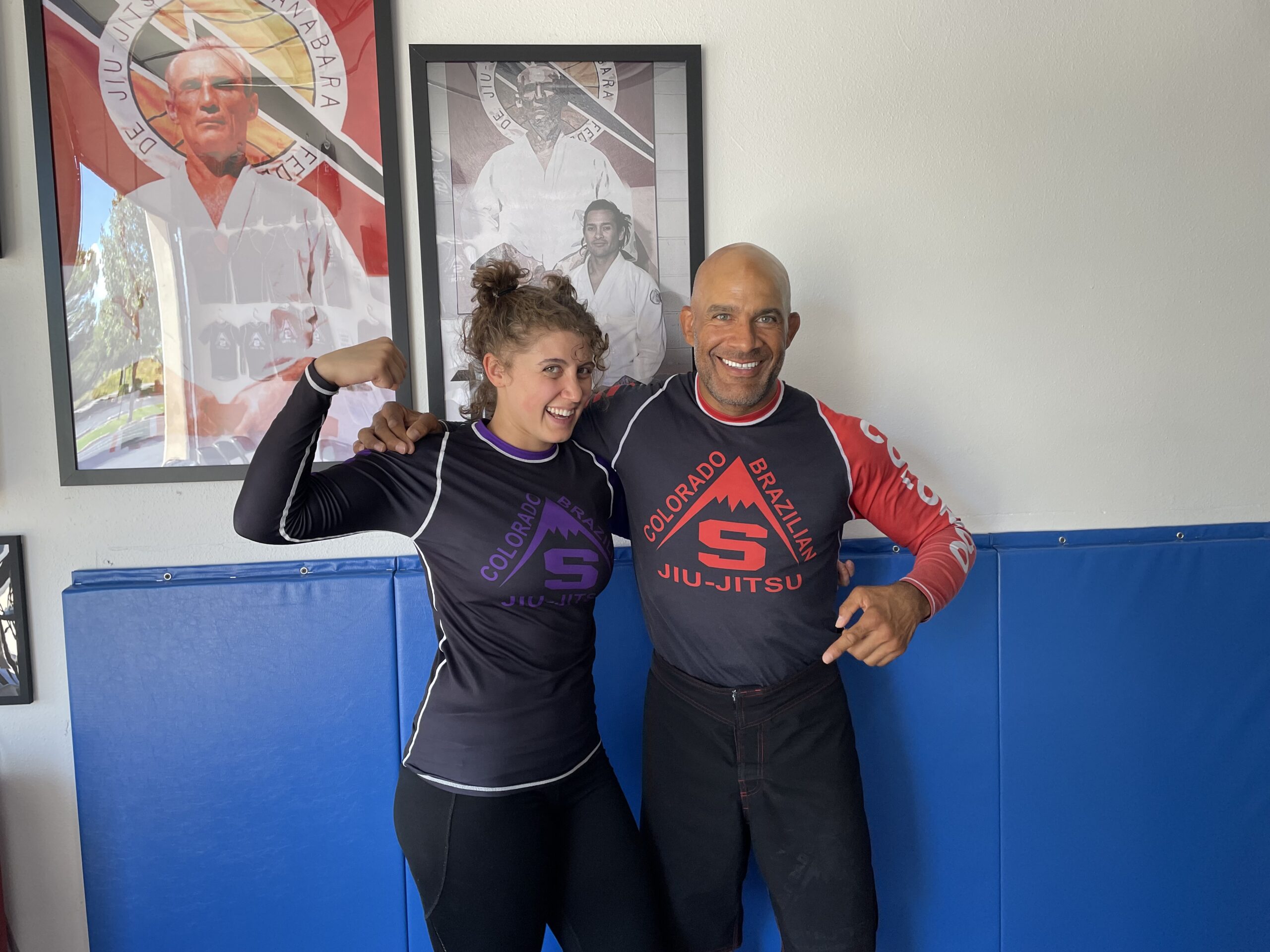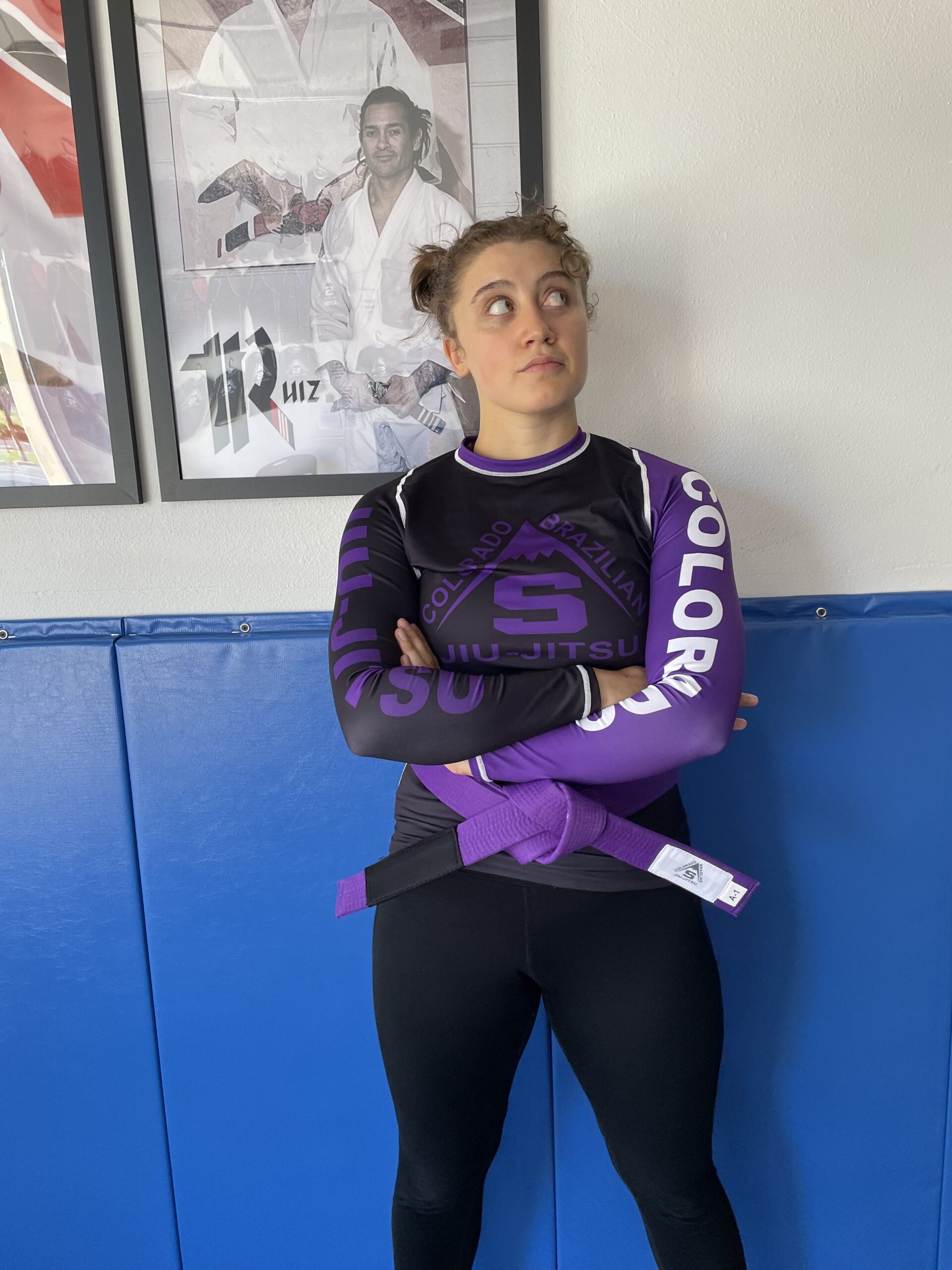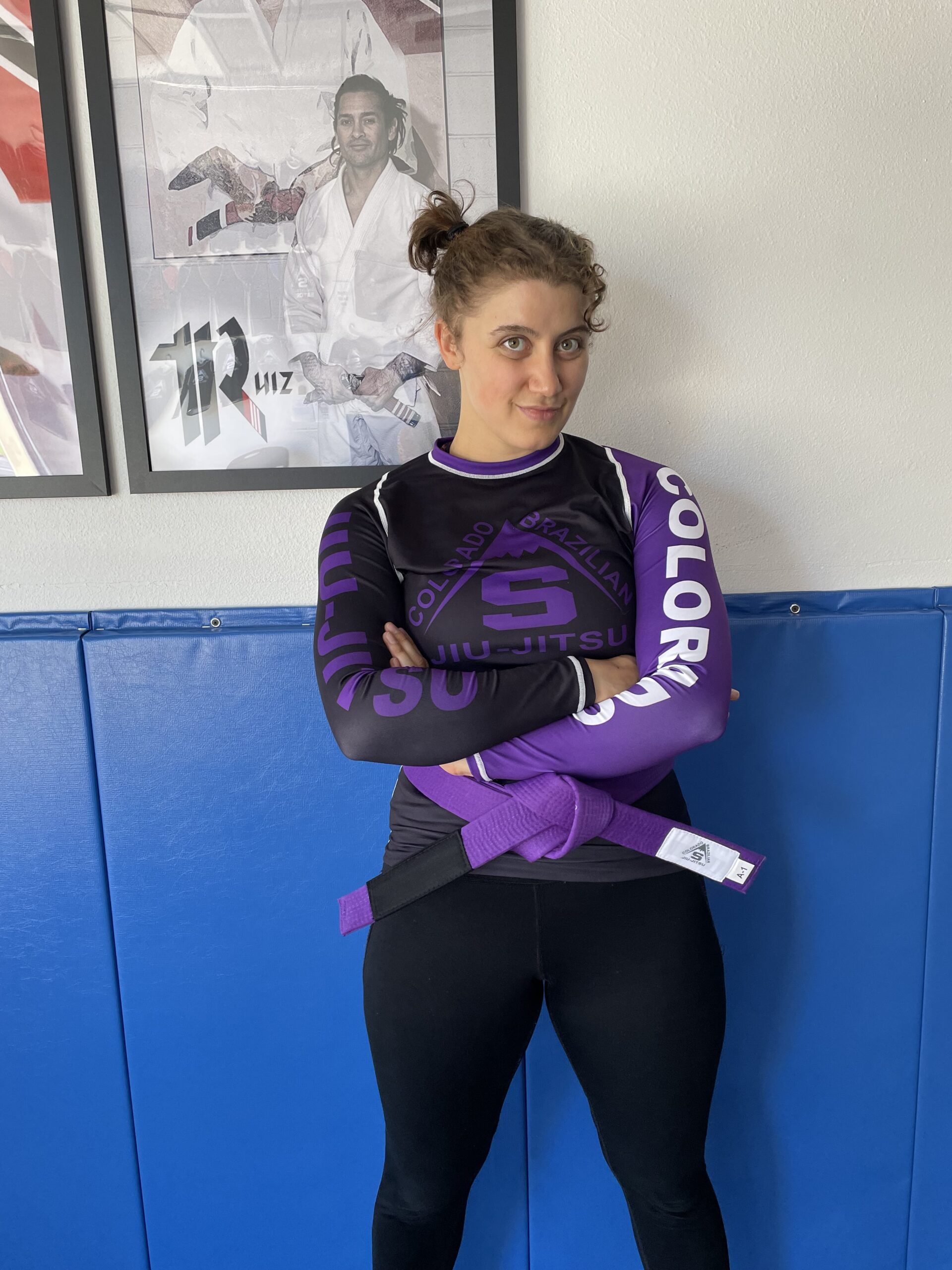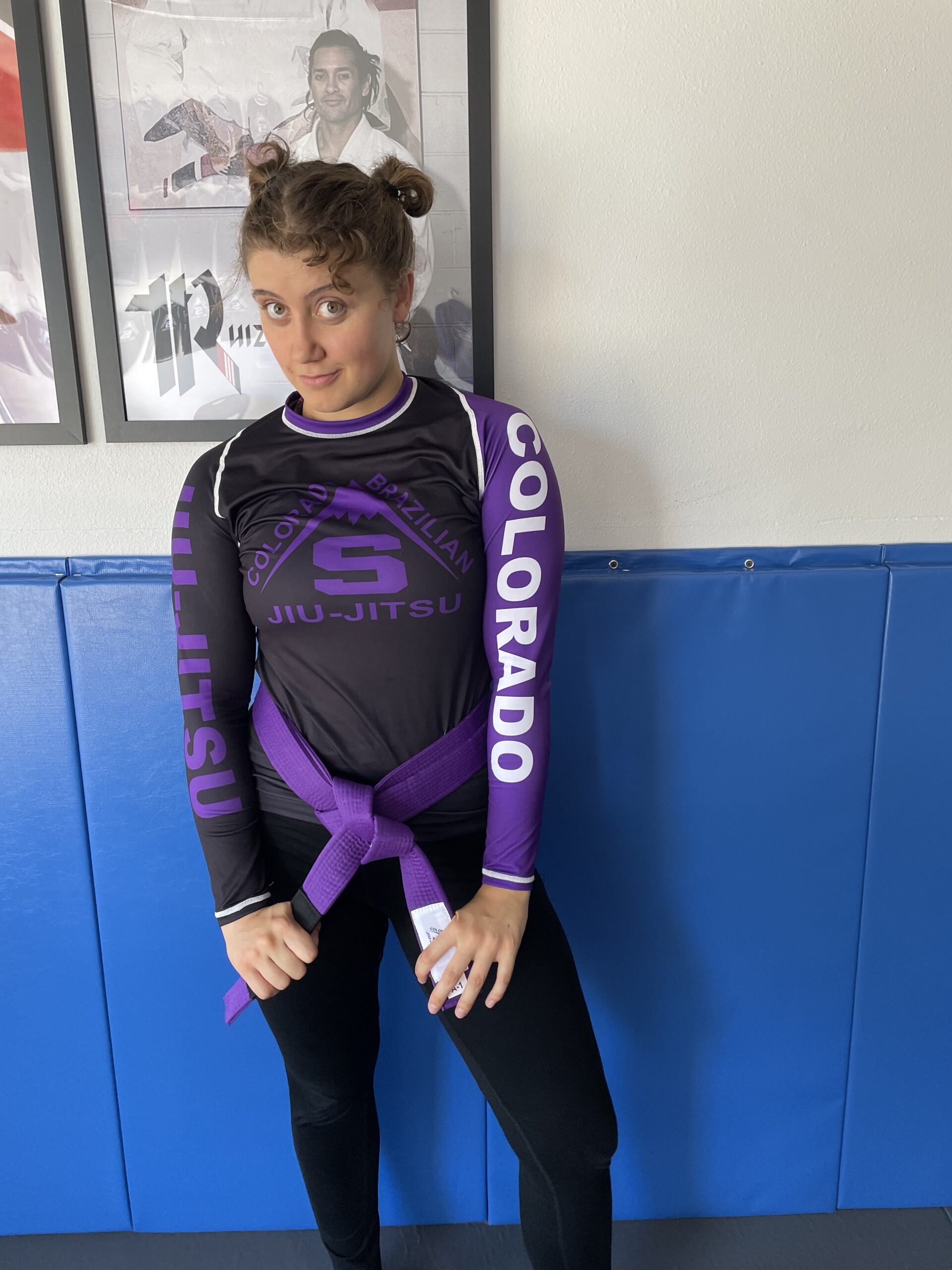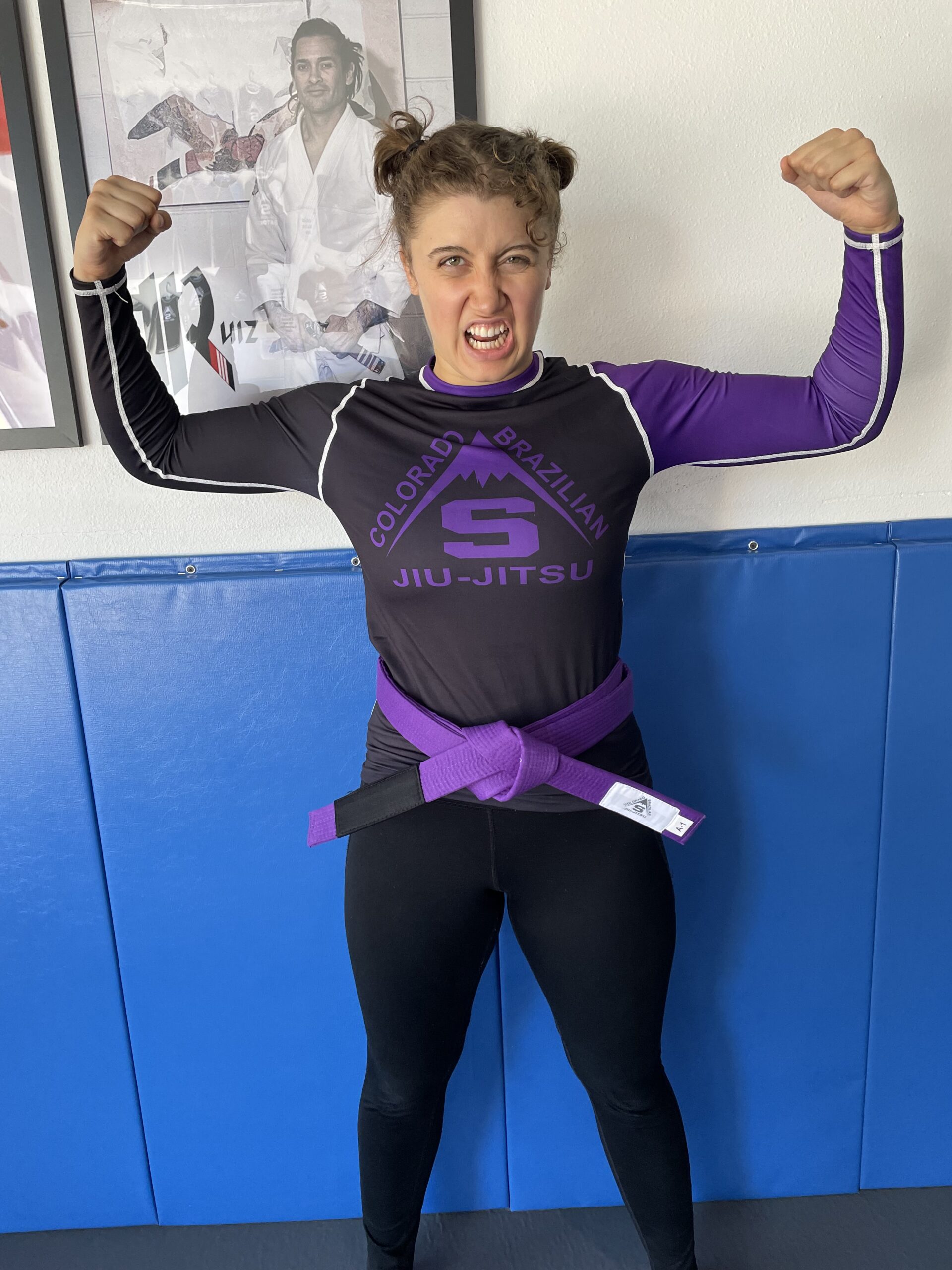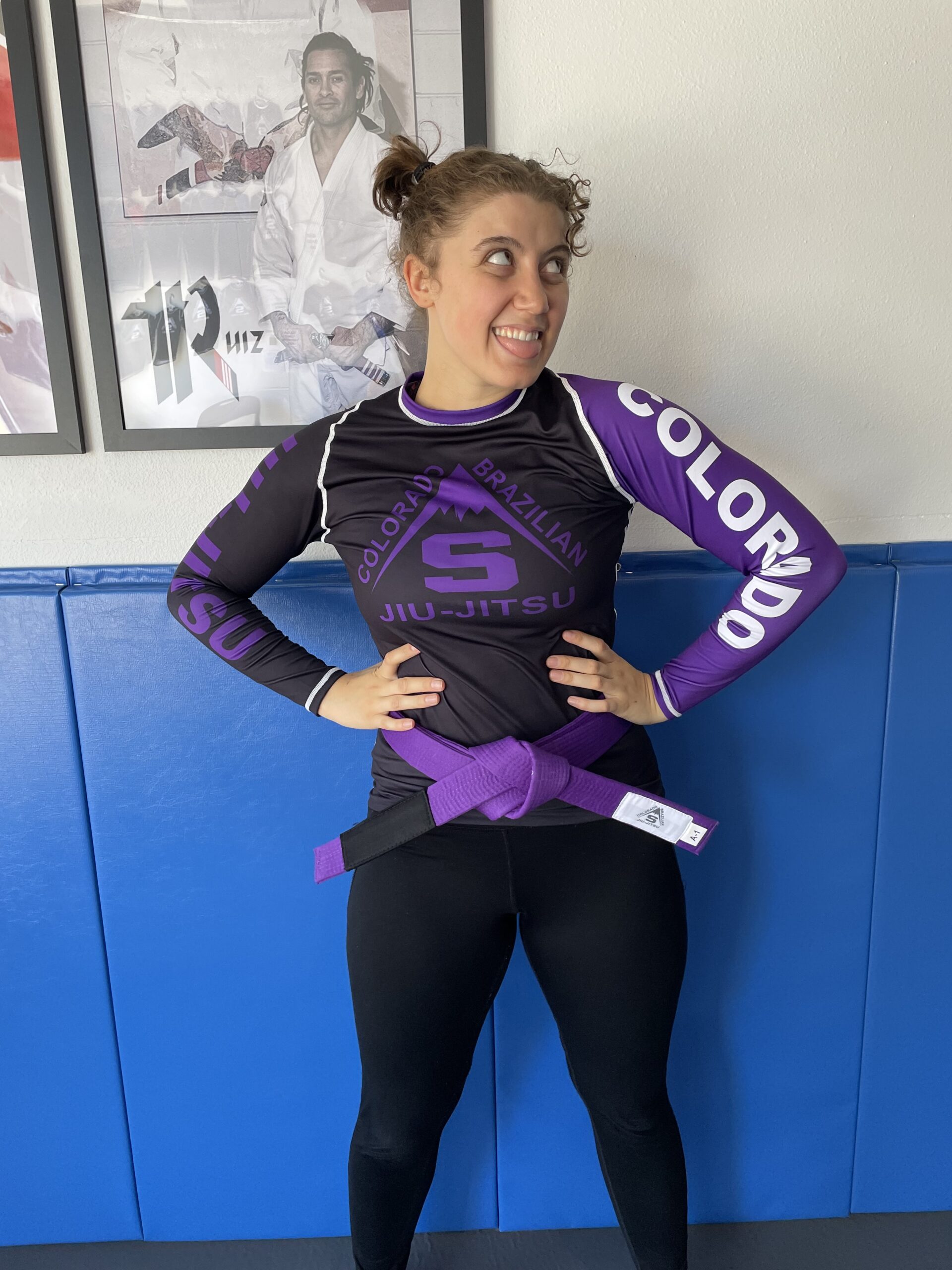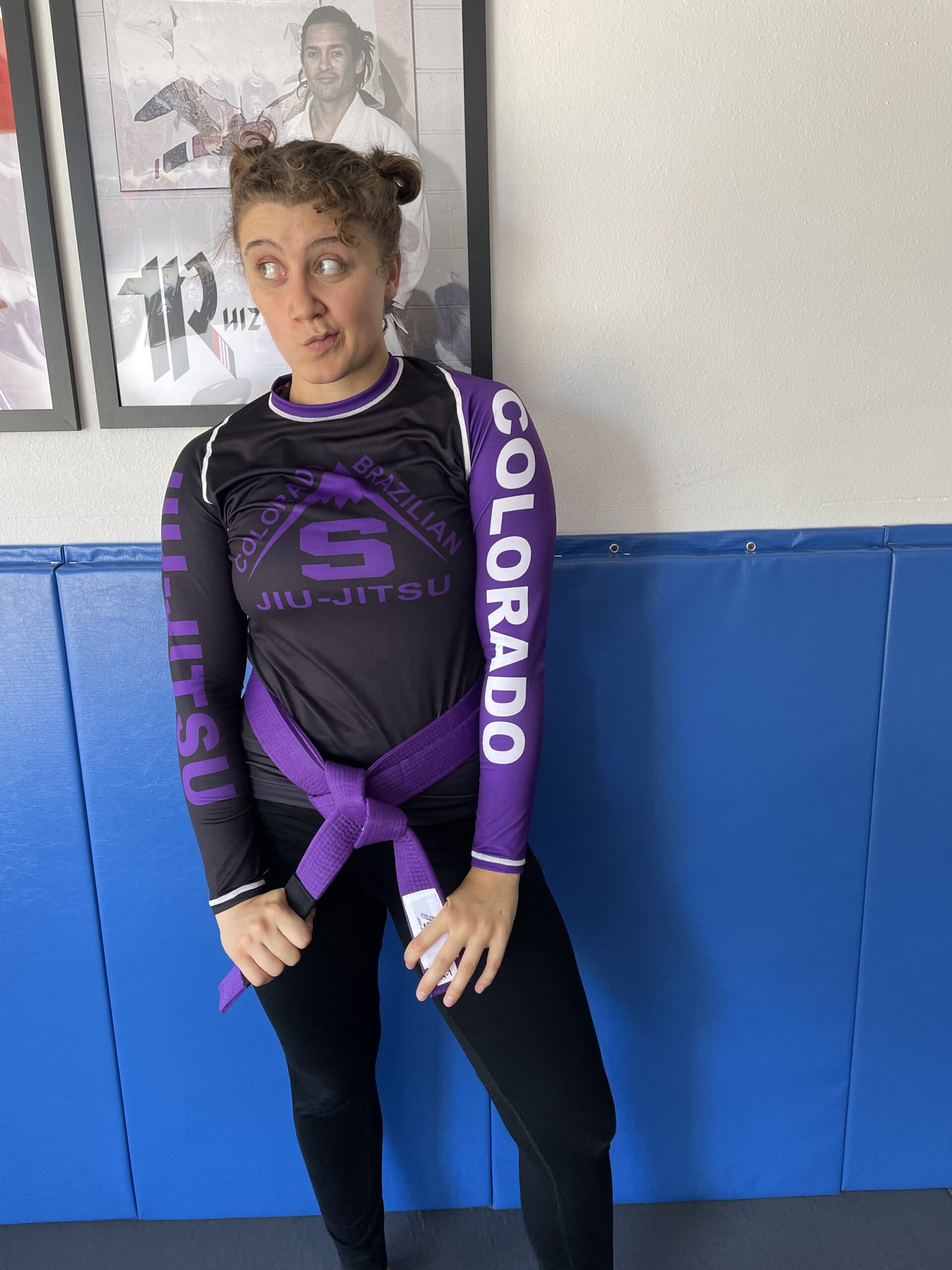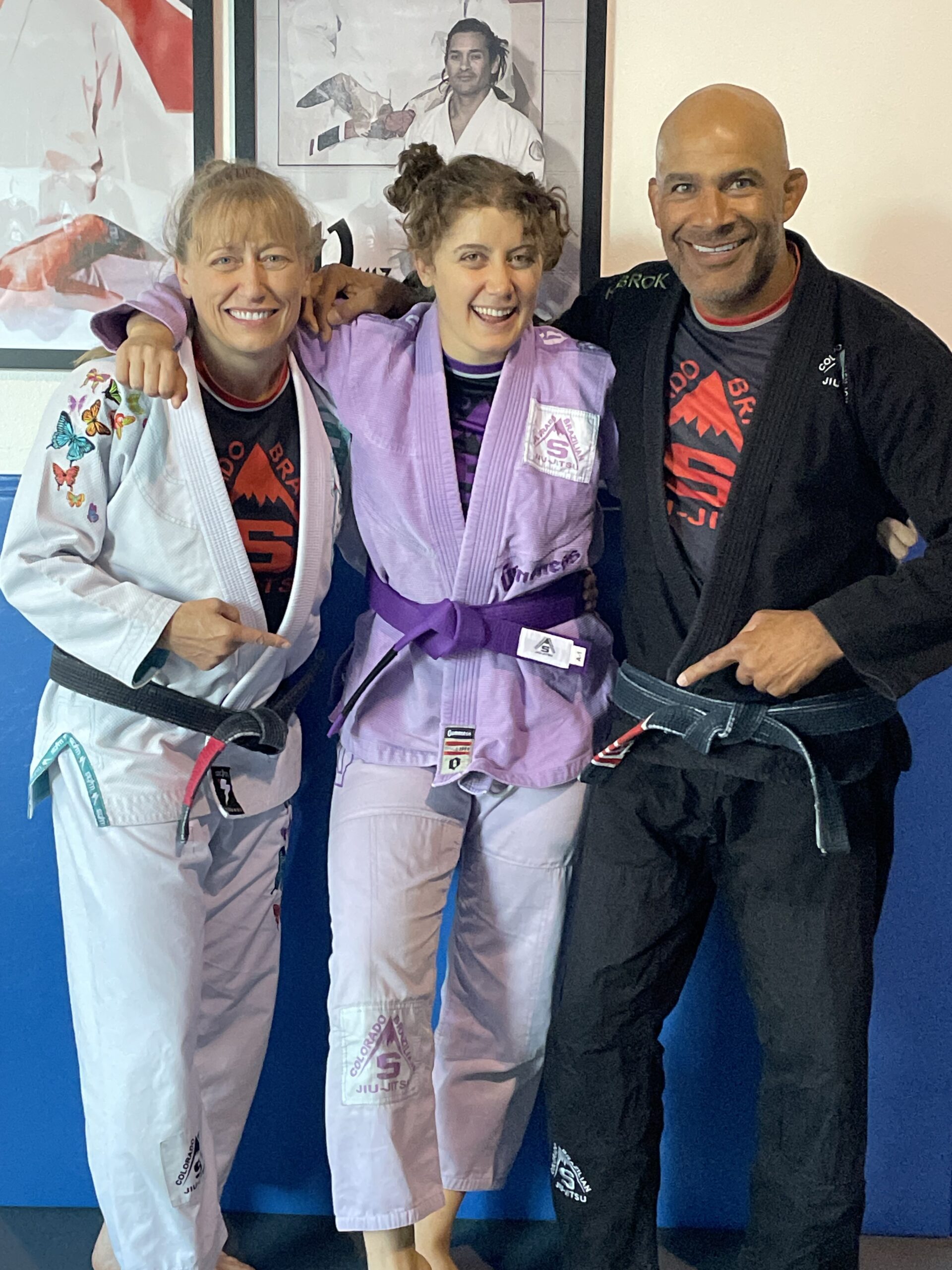 KATE STEWART – 21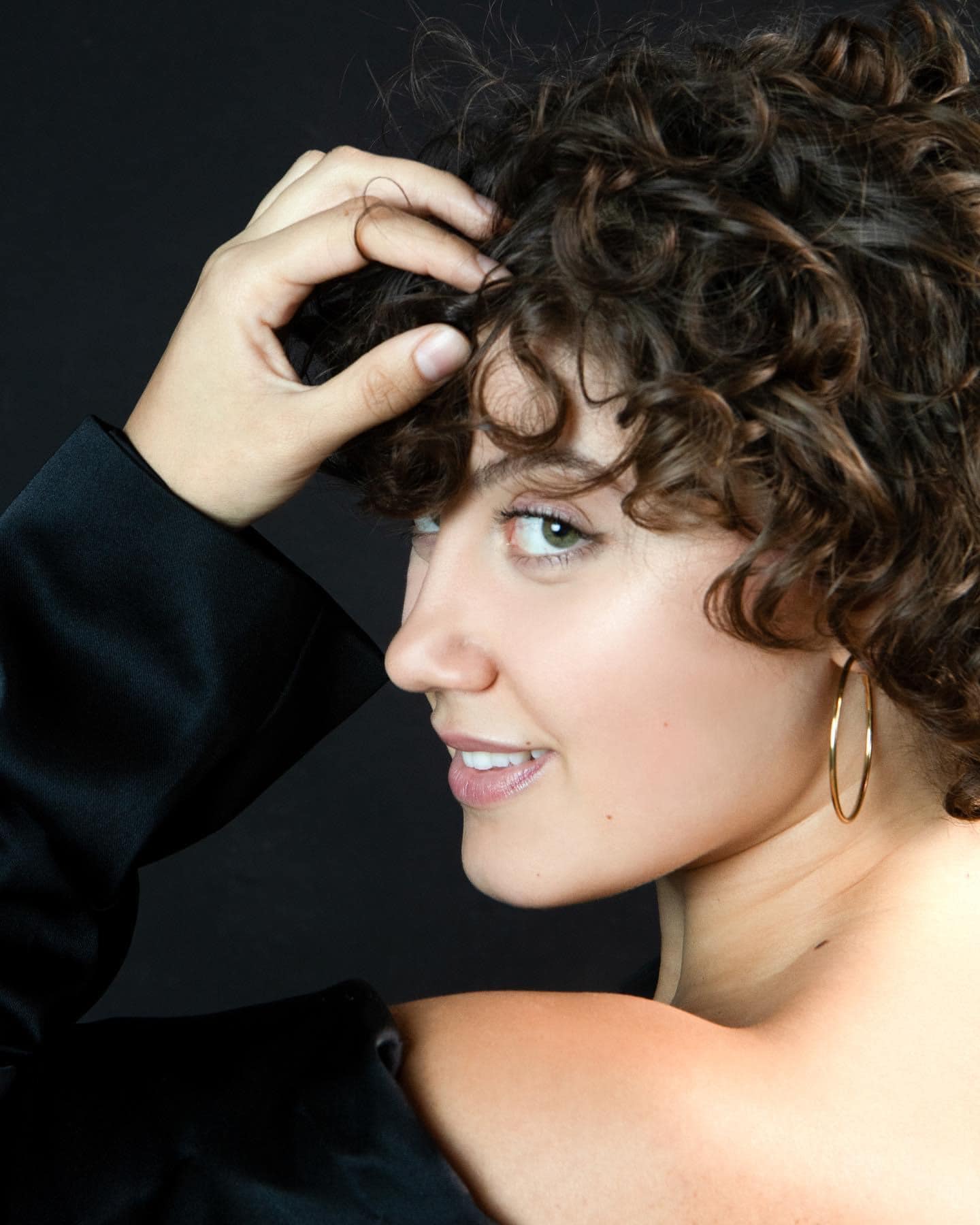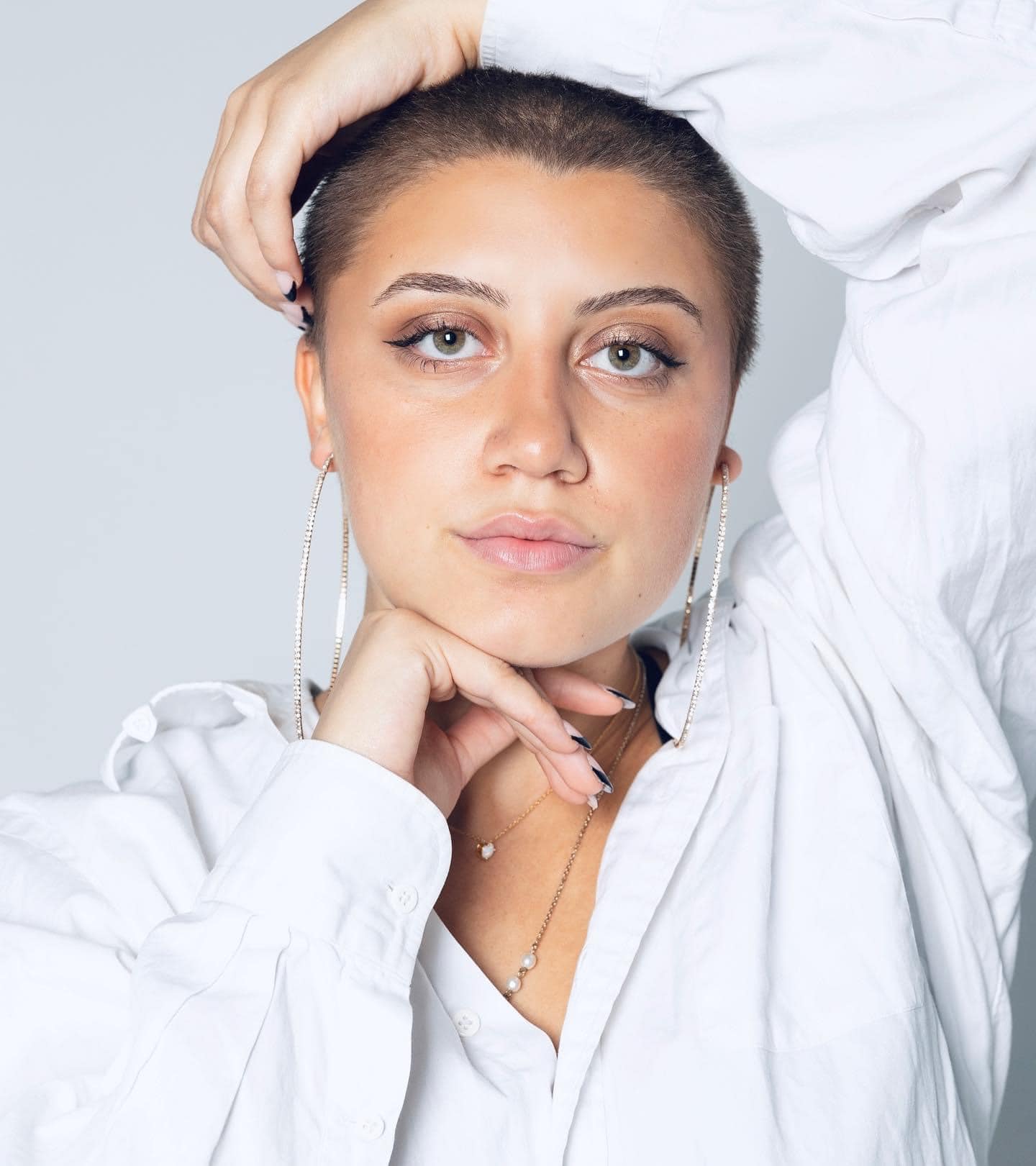 ---
Colorado Brazilian Jiu Jitsu Satori – CBJJS – Excellent Instruction – BJJ – Martial Arts – Self Defense – Fitness – Community – Fun – Central Park – Denver – Aurora – Jiu Jitsu Colorado