PROFESSOR TERI STEWART – BJJ BLACK BELT, 1ST DEGREE!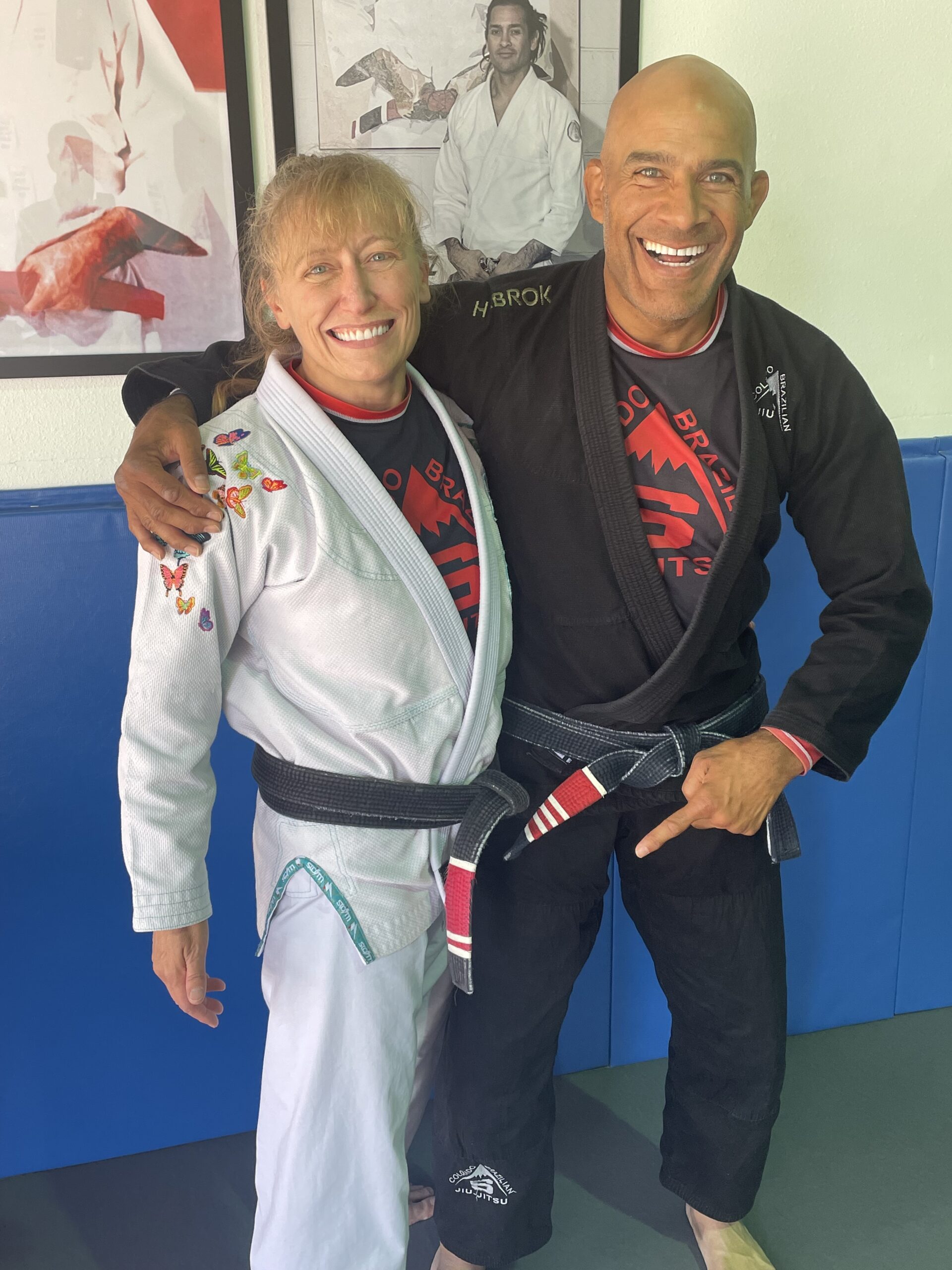 On Wednesday, September 20, 2023, at the end of the Nightcrawlers Evening Jiu Jitsu session up at Colorado Brazilian Jiu Jitsu Satori, Teri Stewart received the 1st Degree on her BJJ Black Belt. This means that Teri has been an active BJJ Black Belt for the past three years, after having earned her BJJ Black Belt on September 20, 2020. Back in 2020, one of Teri's students, Stephanie Burke, stated this:
FACEBOOK –
September 20, 2020
"There are very few achievements in life that compare to earning a black belt in jiu jitsu. It often takes a decade or longer. Years of dedication, set-backs, victories, injuries, frustration and triumph. Grappling is hard. Very hard.
Teri is a treasured coach at Colorado Brazilian Jiu Jitsu Satori and has lead our women's team with strength, skill and love. Her passion for jiu jitsu and every student in her care has bred some incredibly tough ladies and skilled fighters. She is respected (and feared!) among men and women of all skill levels and sizes. This gentle, loving woman is a savage killer on the mats. Let her get ahold of you once and you'll know.
Over the years, we've celebrated many victories and promotions as a community. Today, we watched as Professor Sean promoted her to become our first female black belt. There is no greater honor, and no one more deserving. Congratulations, Professor Teri! It is an honor to train beside you!"
These words ring true today as well, likely doubly so: Teri has been the foundation of skill, technique and tenacity up at the gym, persevering through much adversity and turmoil, yet always with energy, a smile, and true skill in the application of Jiu Jitsu technique. Thank you, Professor Teri, for all you do! Congratulations Teri on earning the 1st Degree on your BJJ Black Belt: It is well earned, well deserved, and more than appropriate!
TERI STEWART – PROFESSOR, BJJ BLACK BELT, 1ST DEGREE
First Gold Medal As A BJJ White Belt –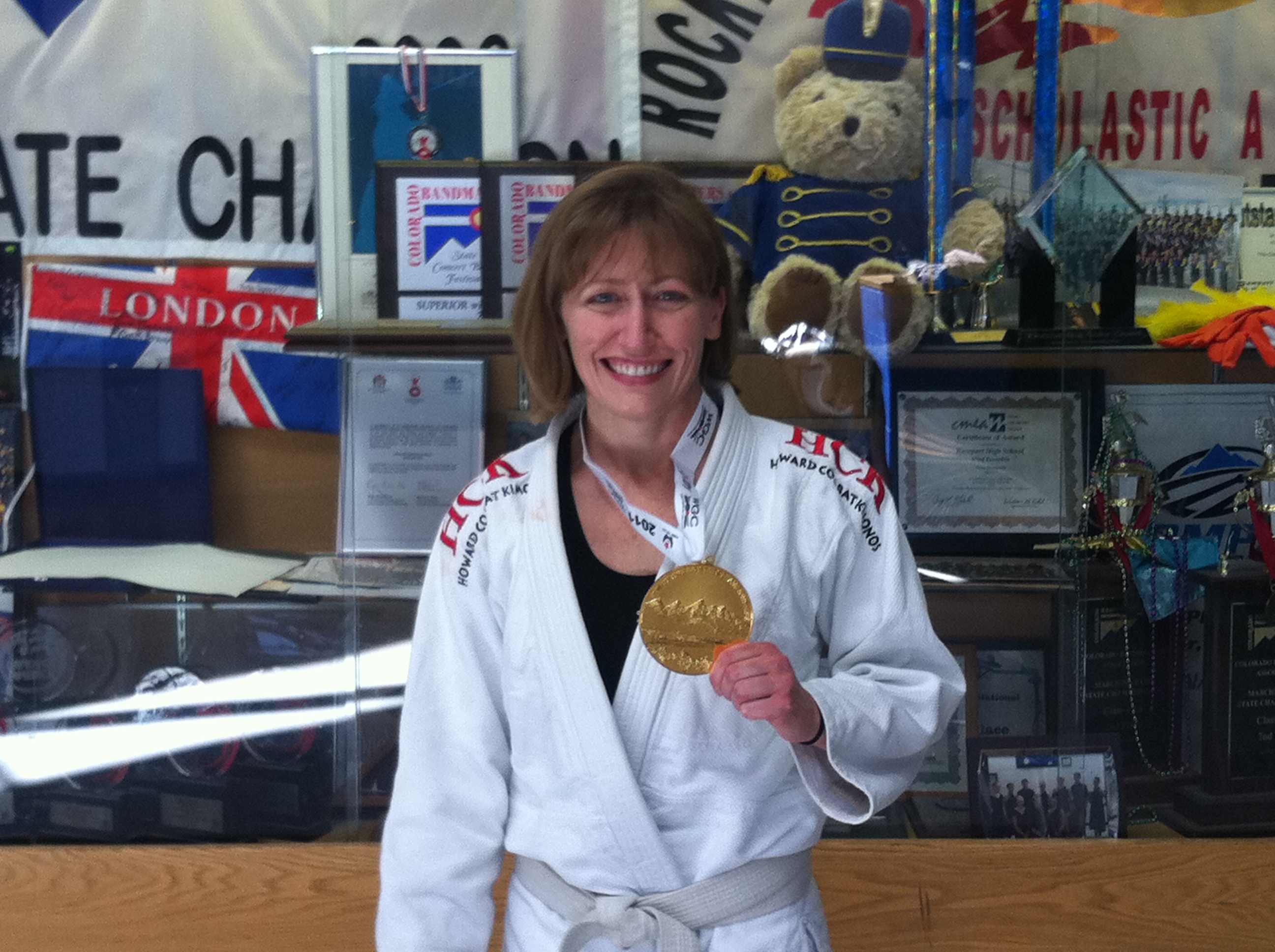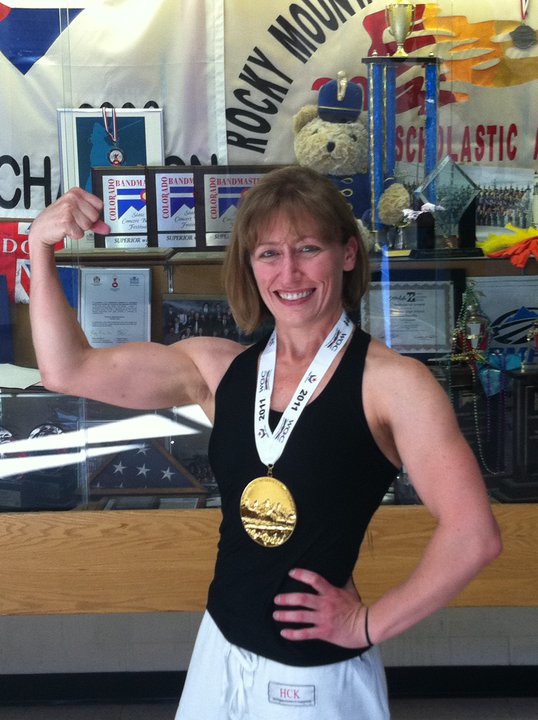 NAGA Colorado Champion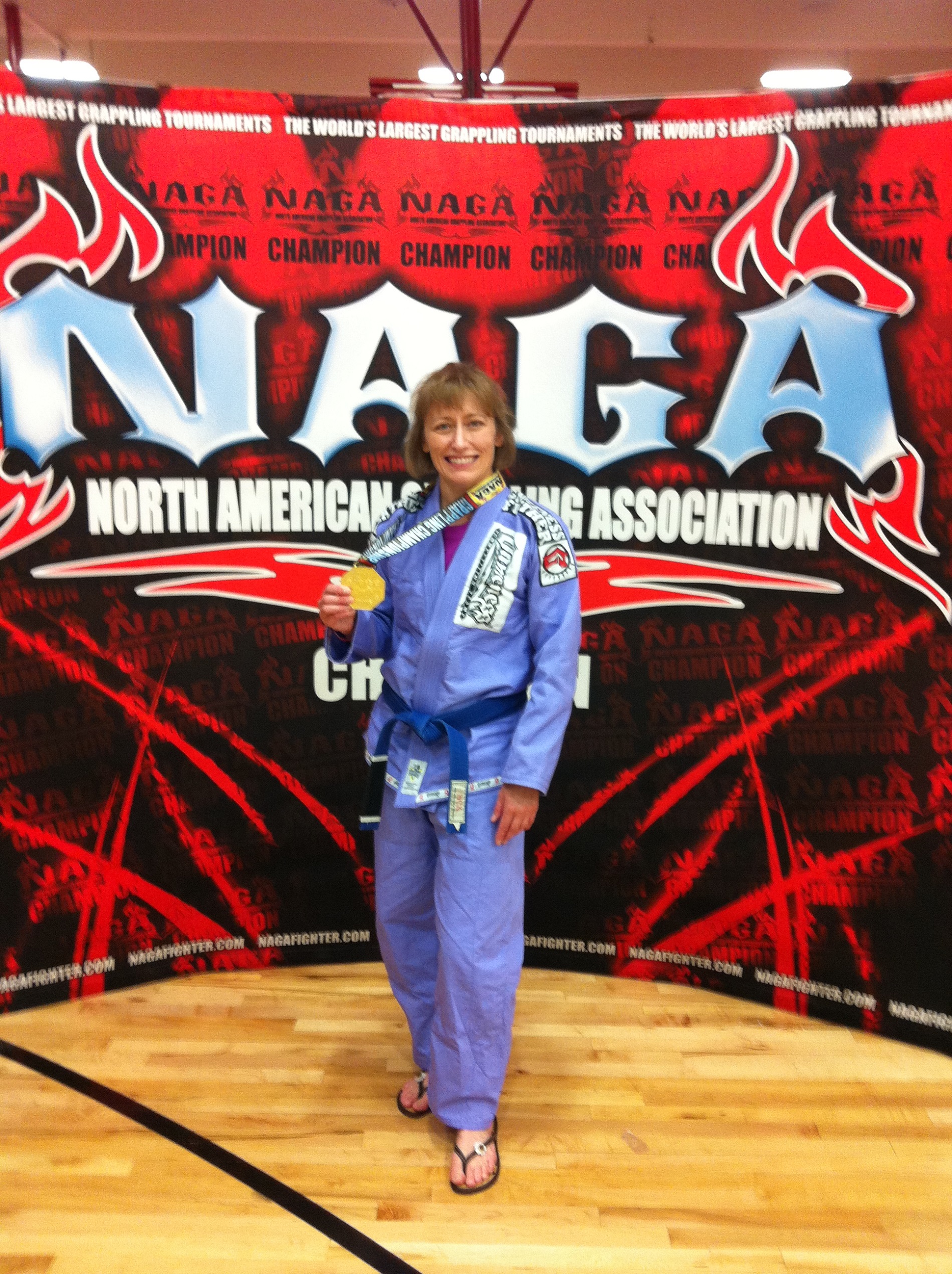 Fight To Win Colorado State Champion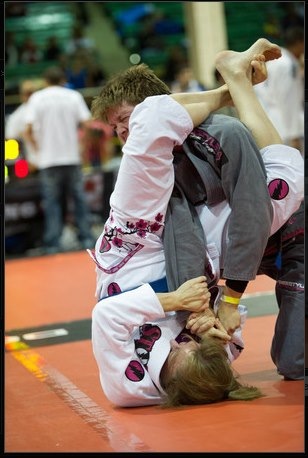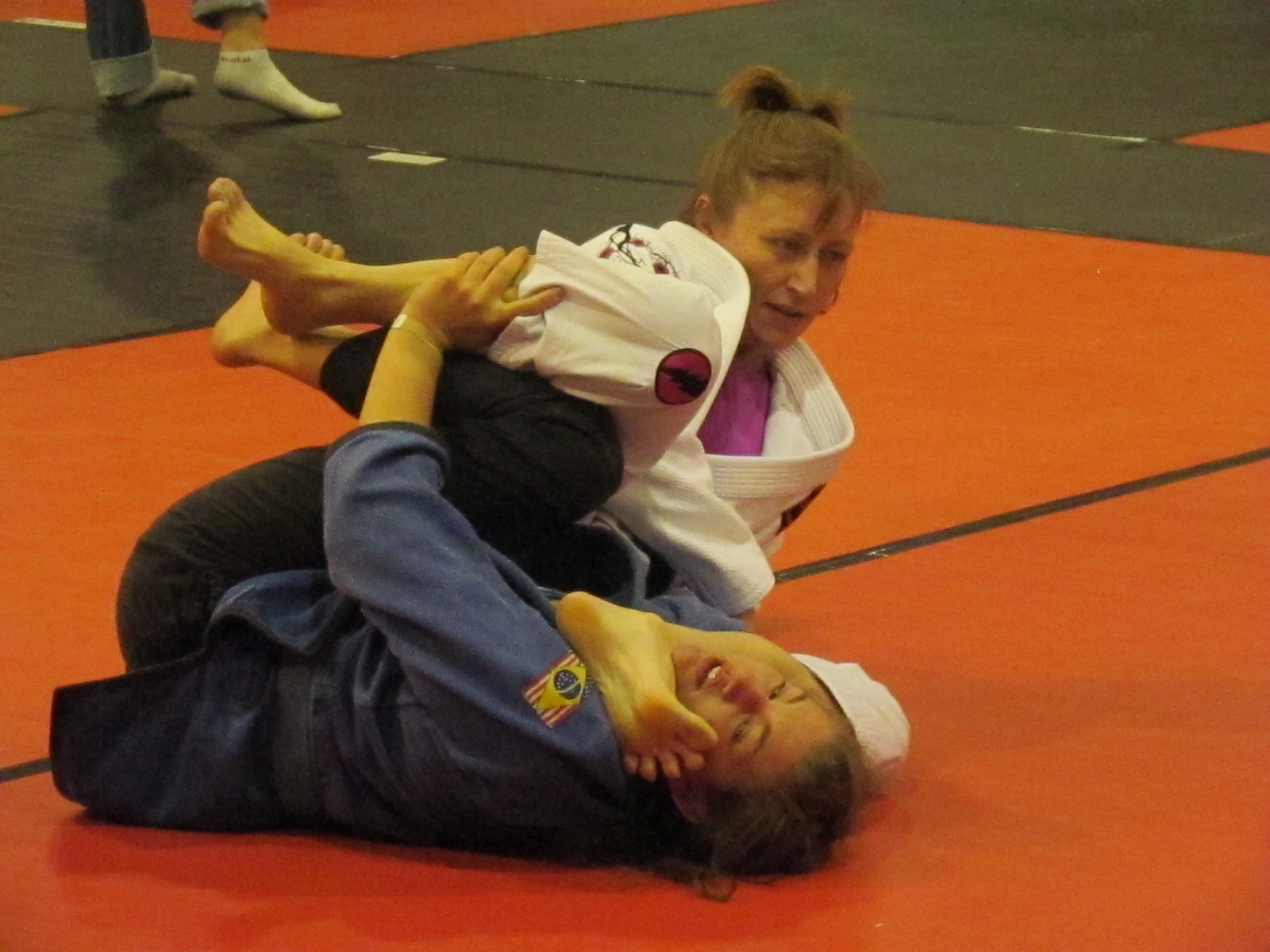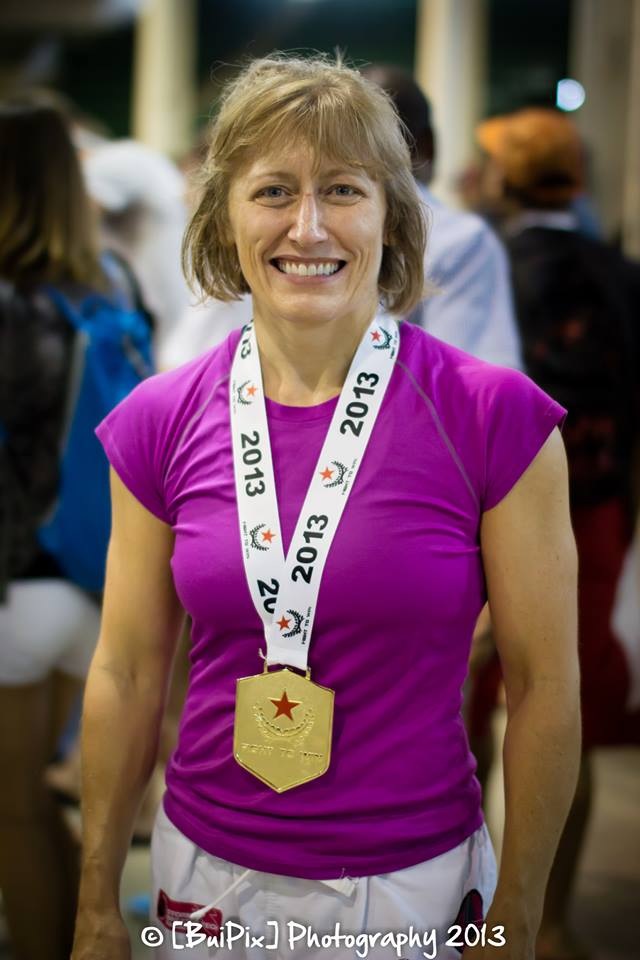 Coach To Champions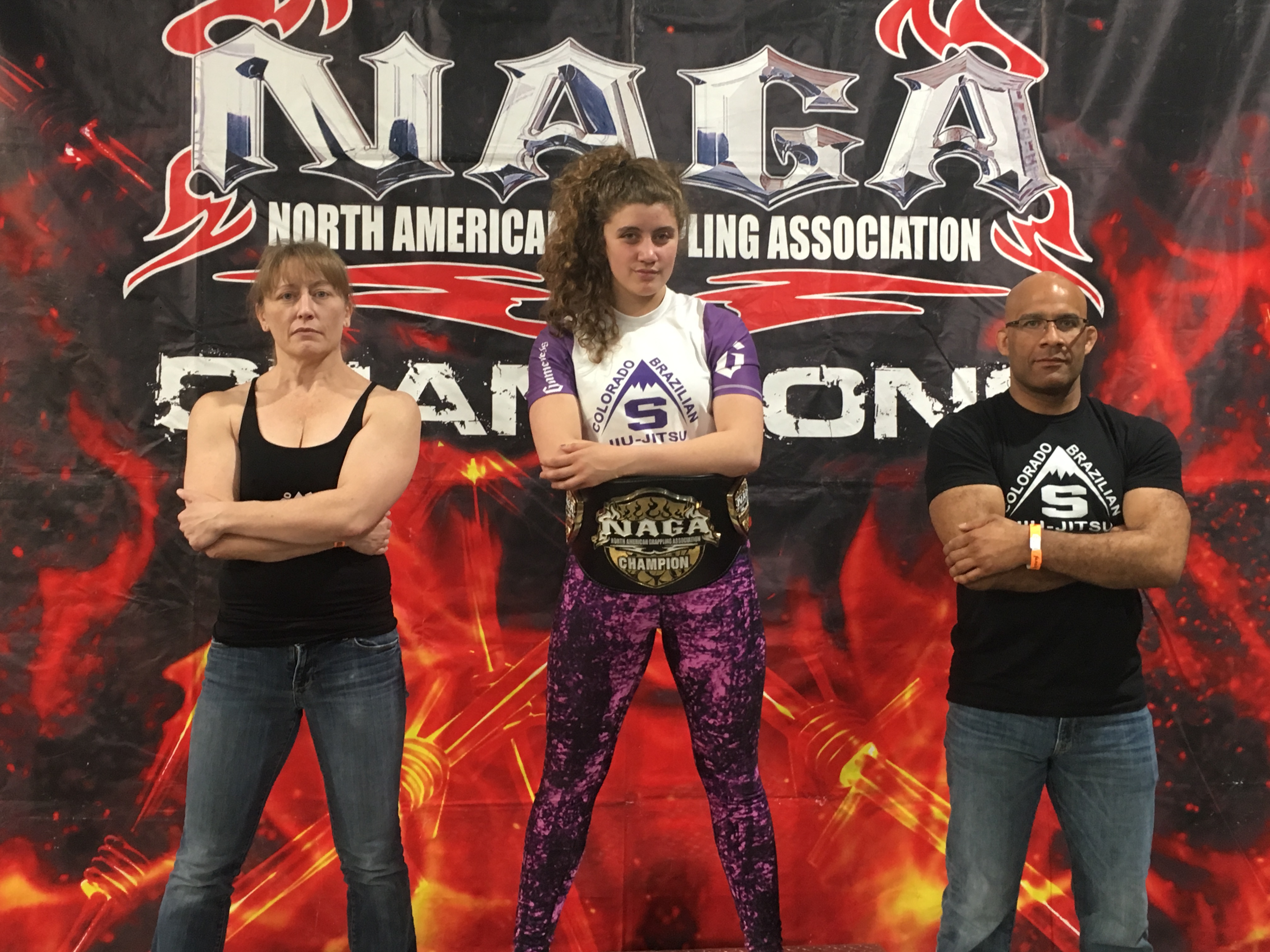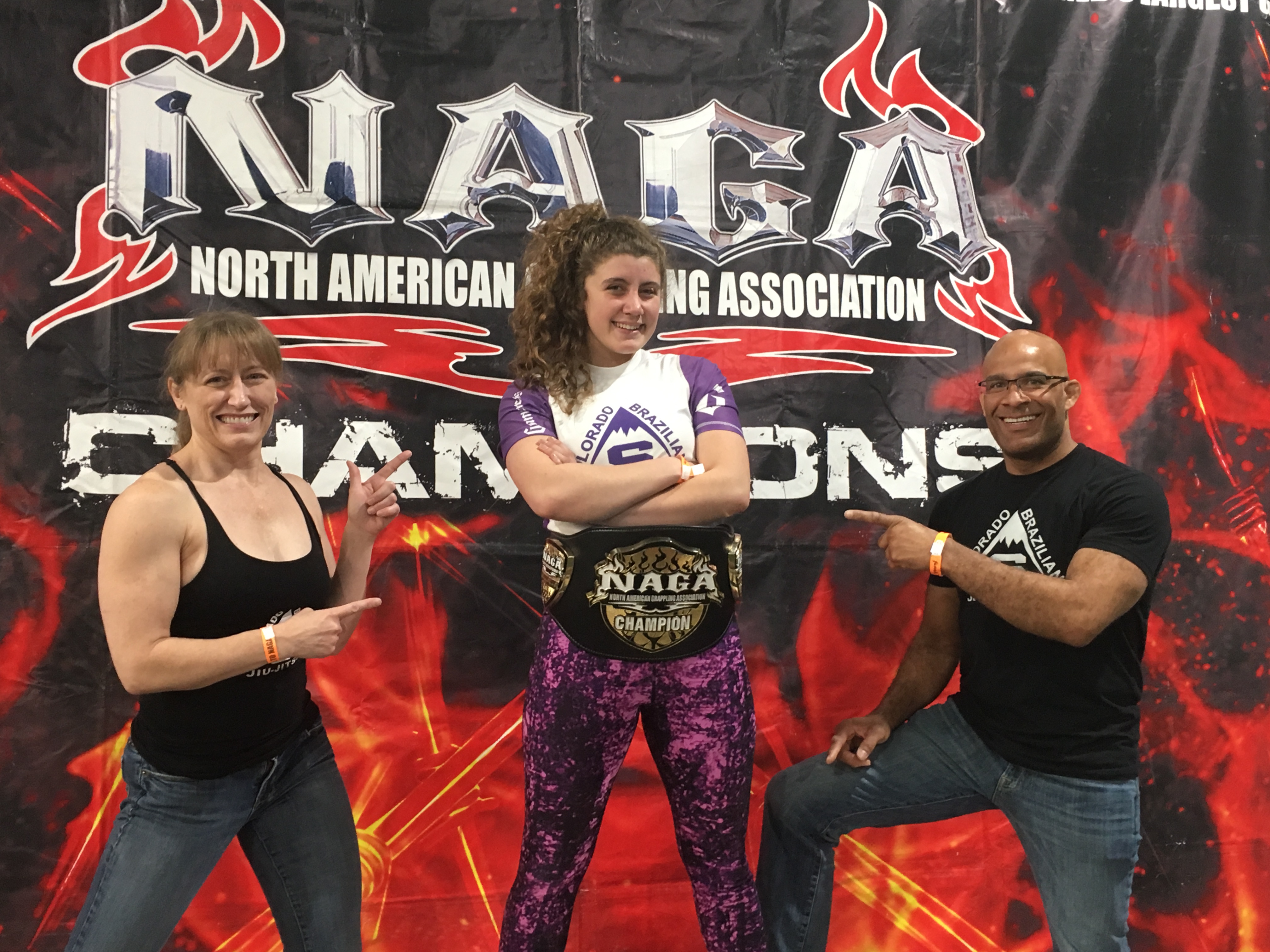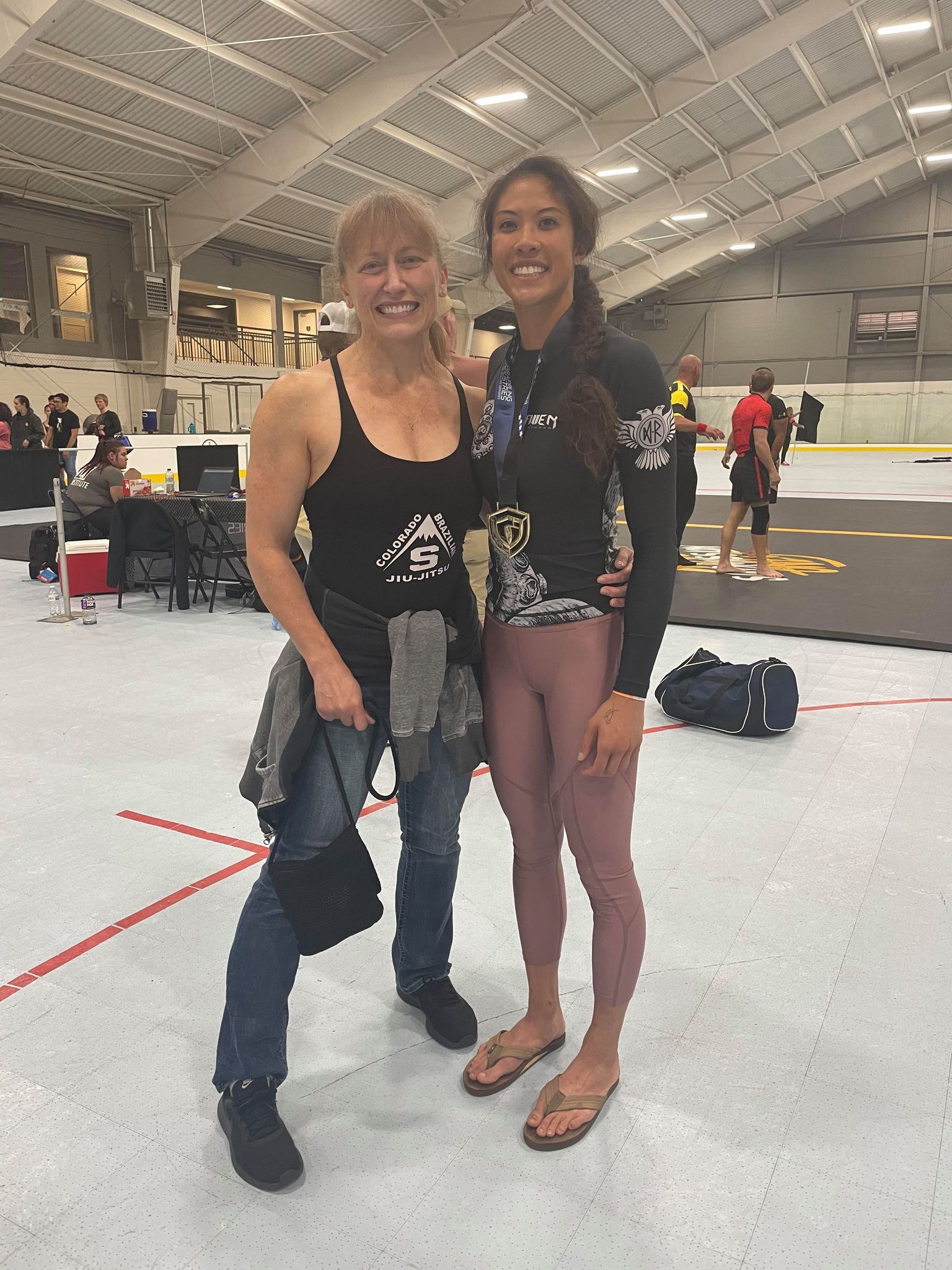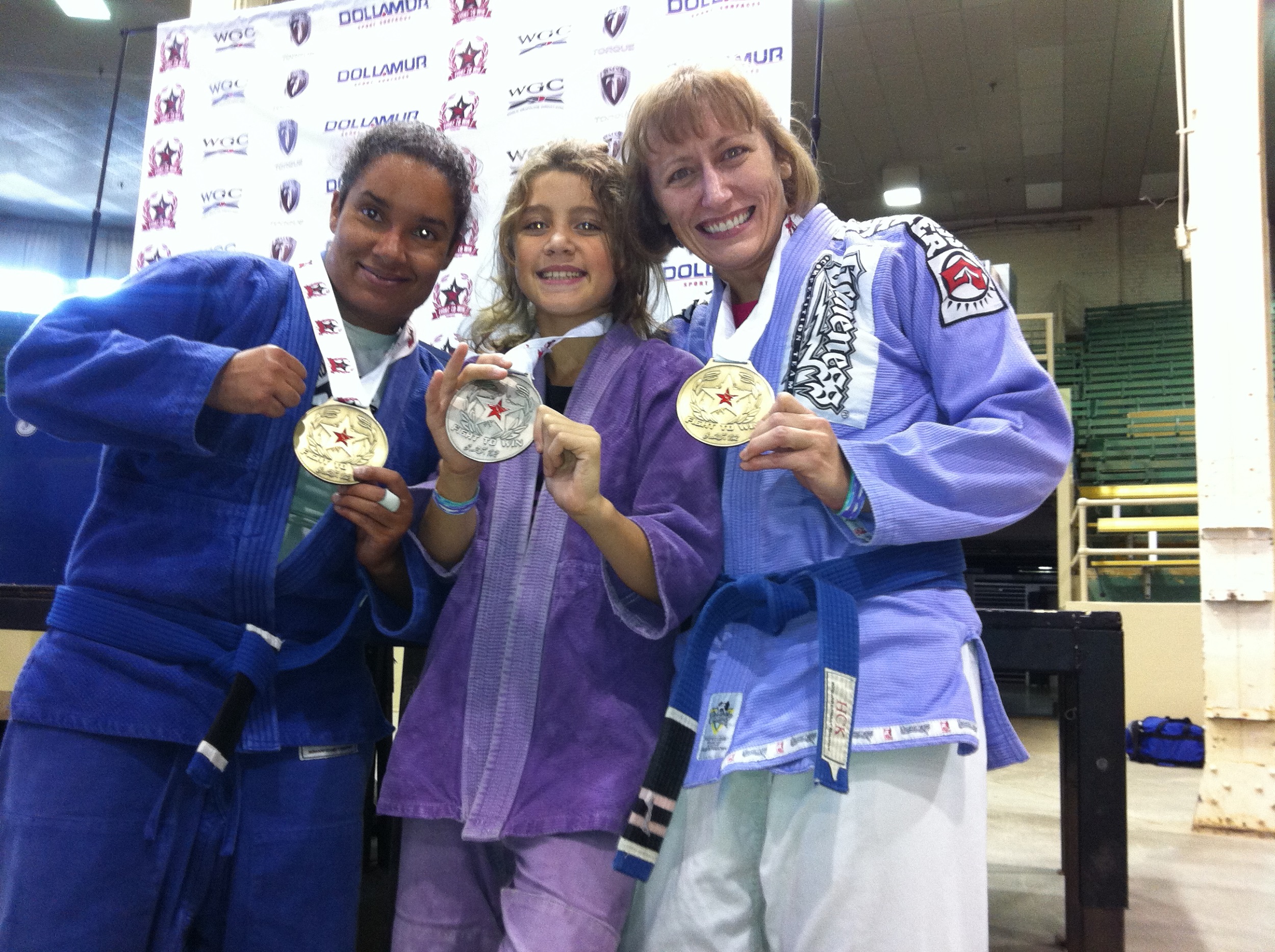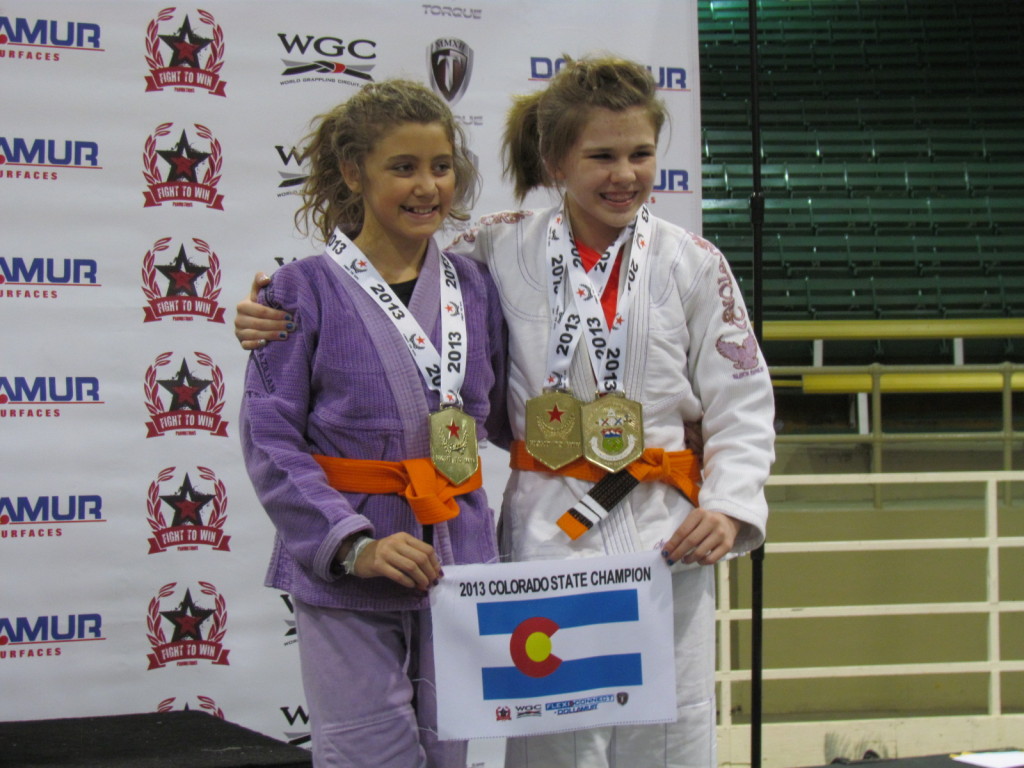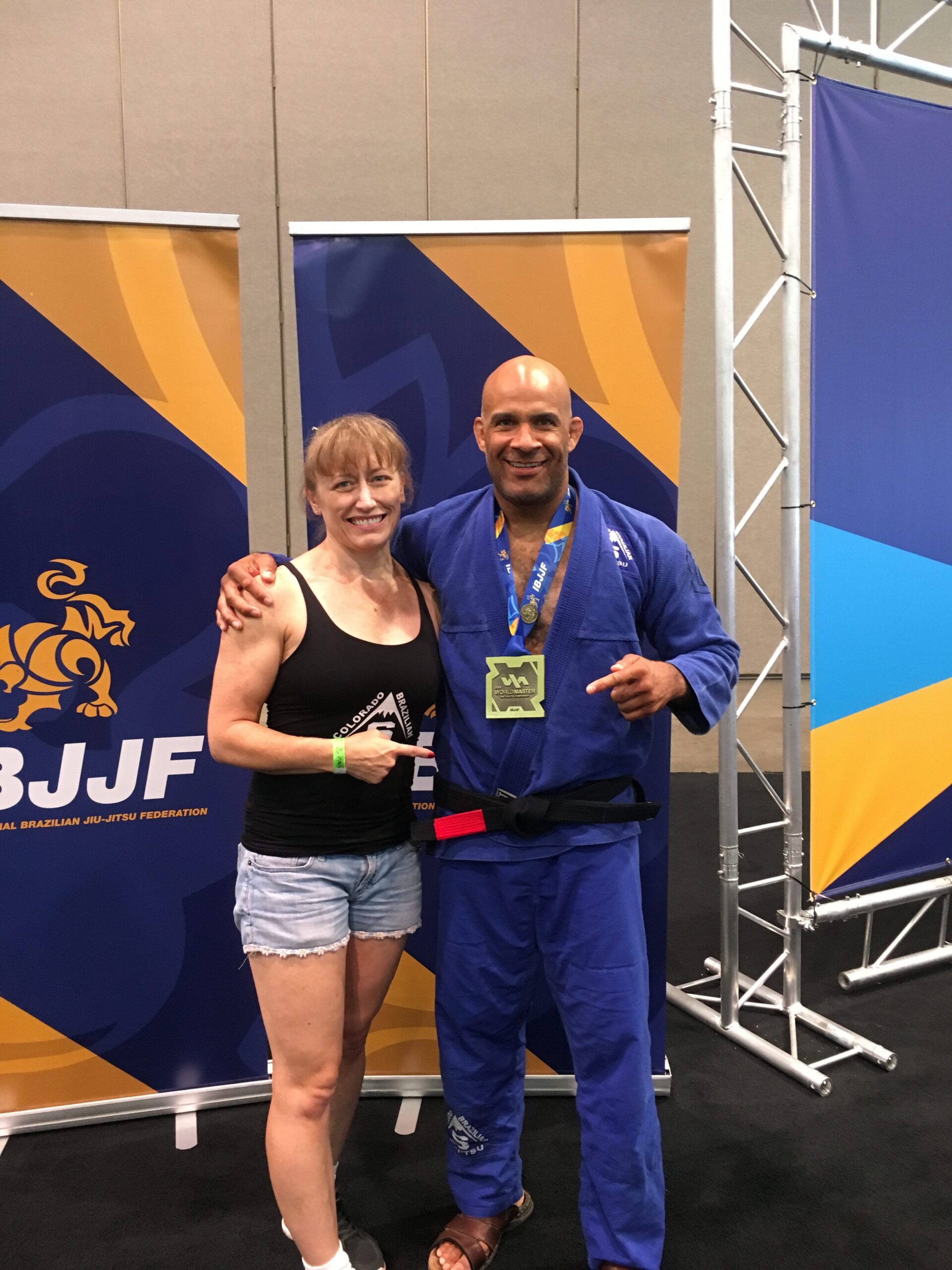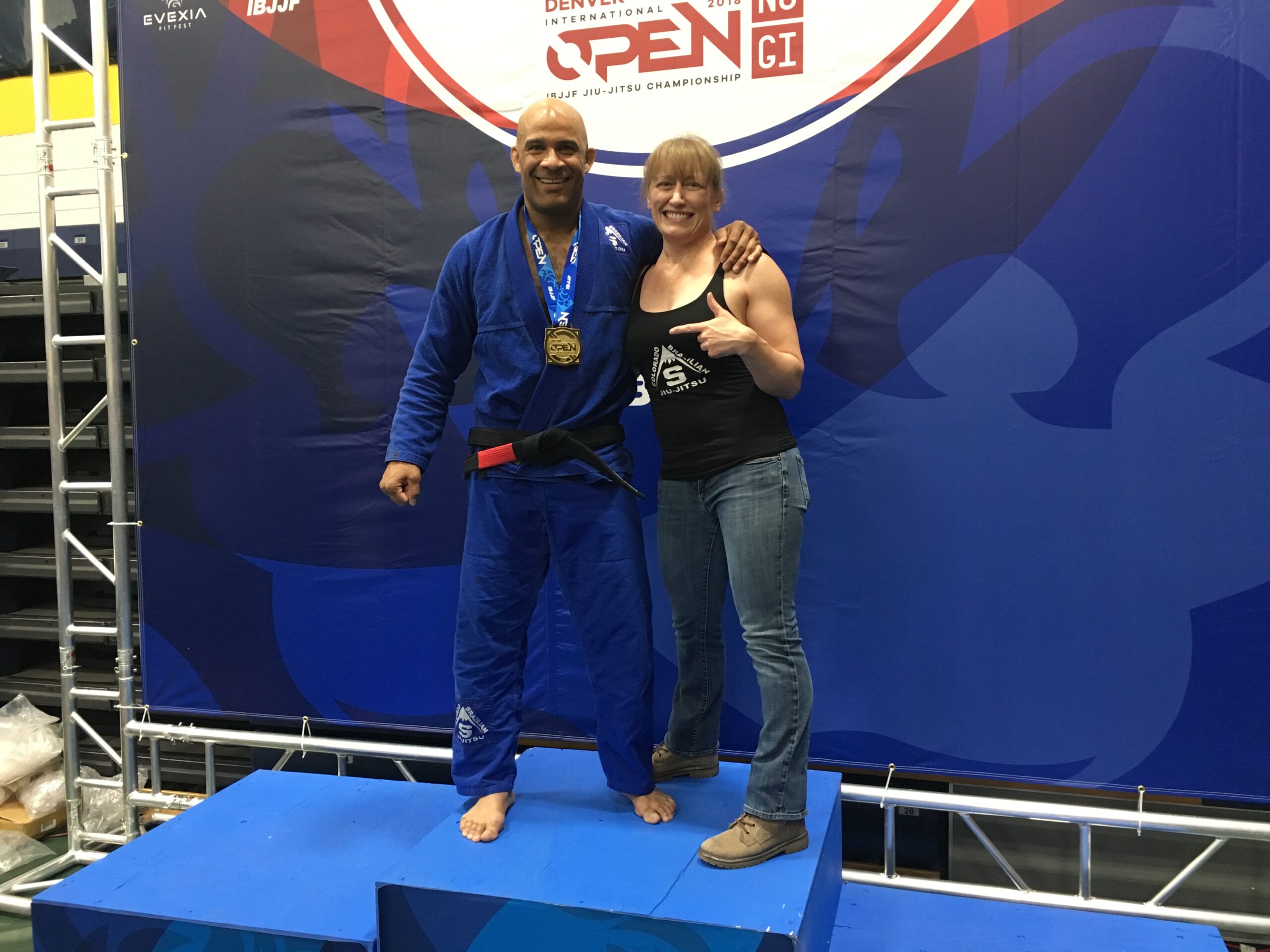 BJJ Black Belt – September 20, 2020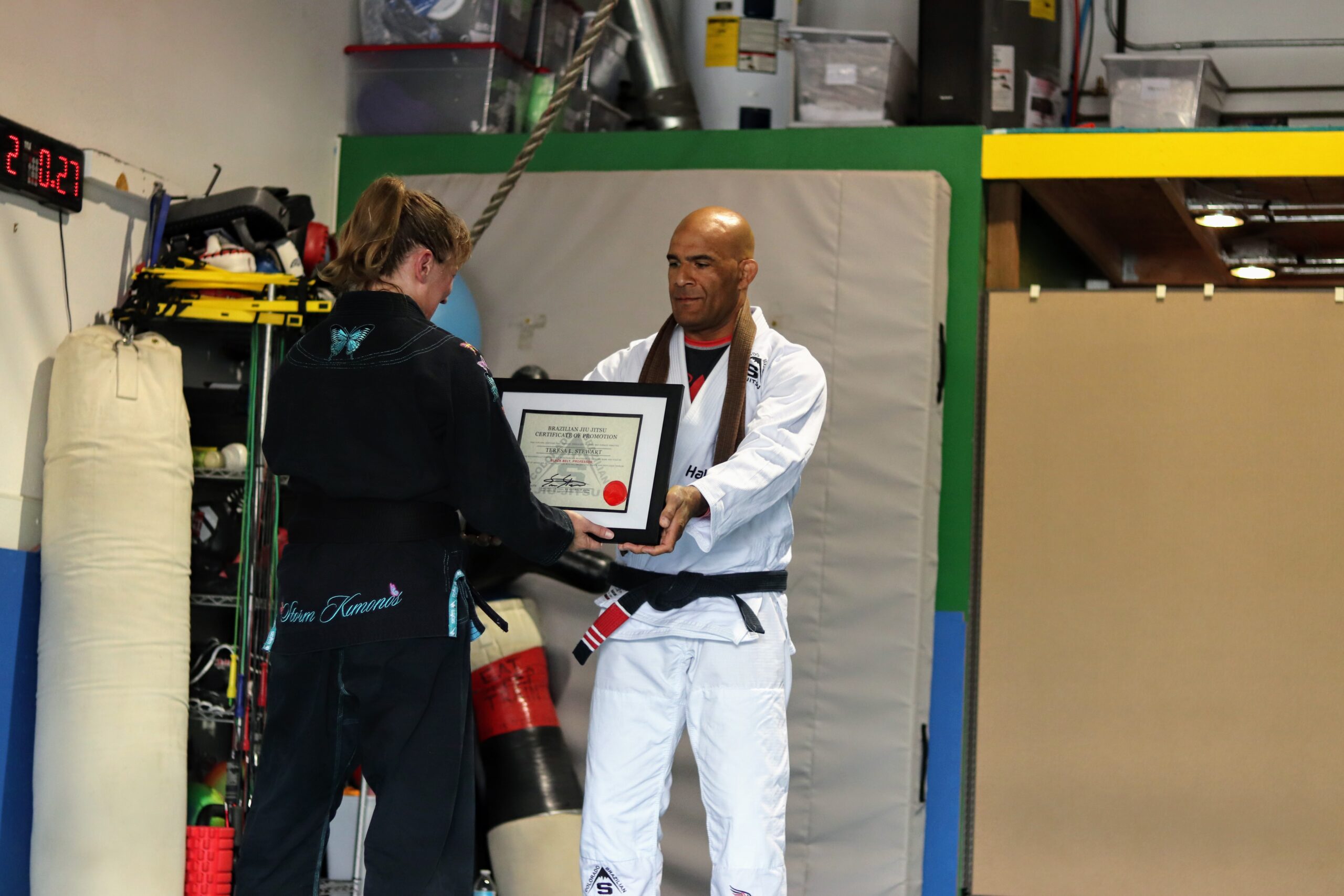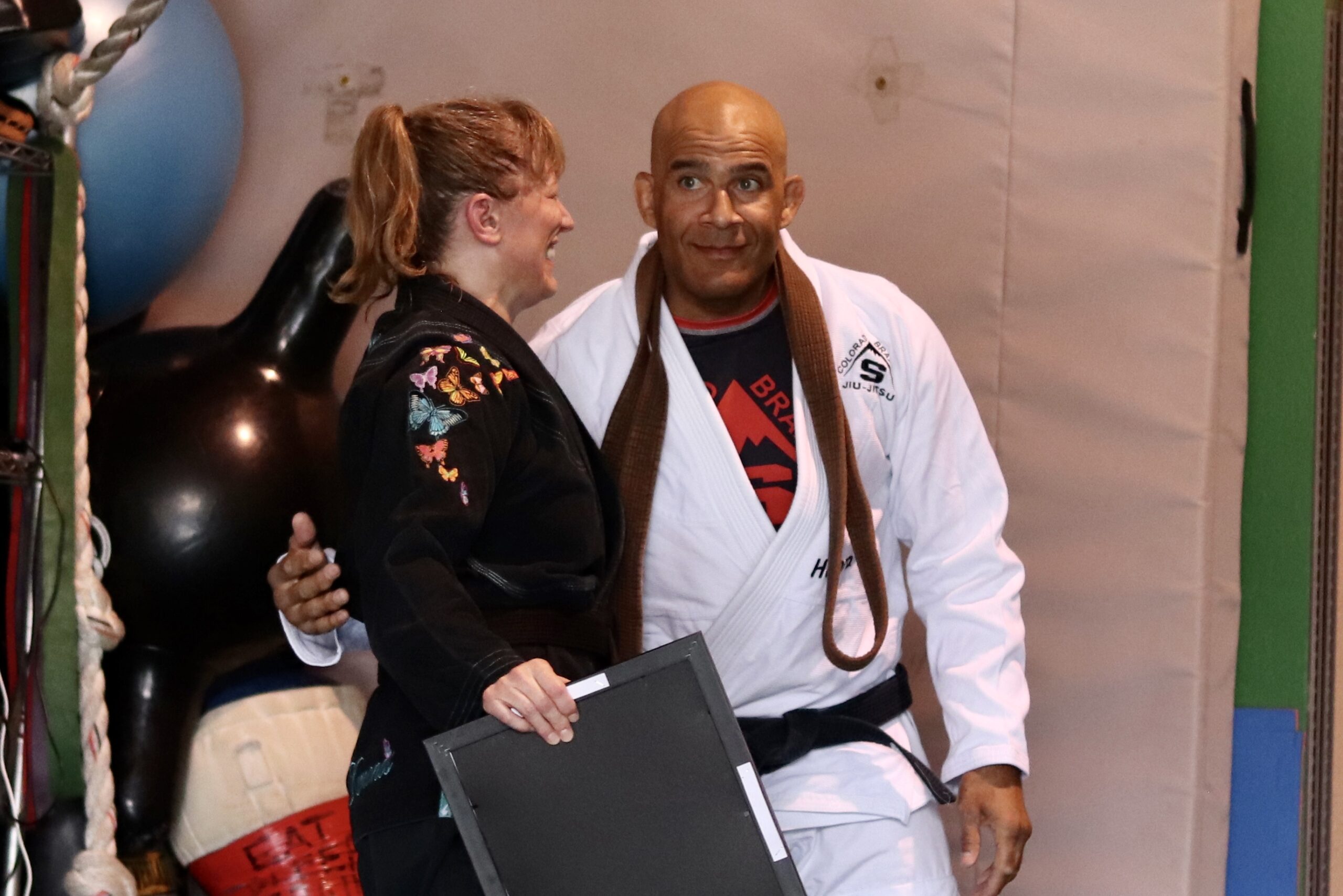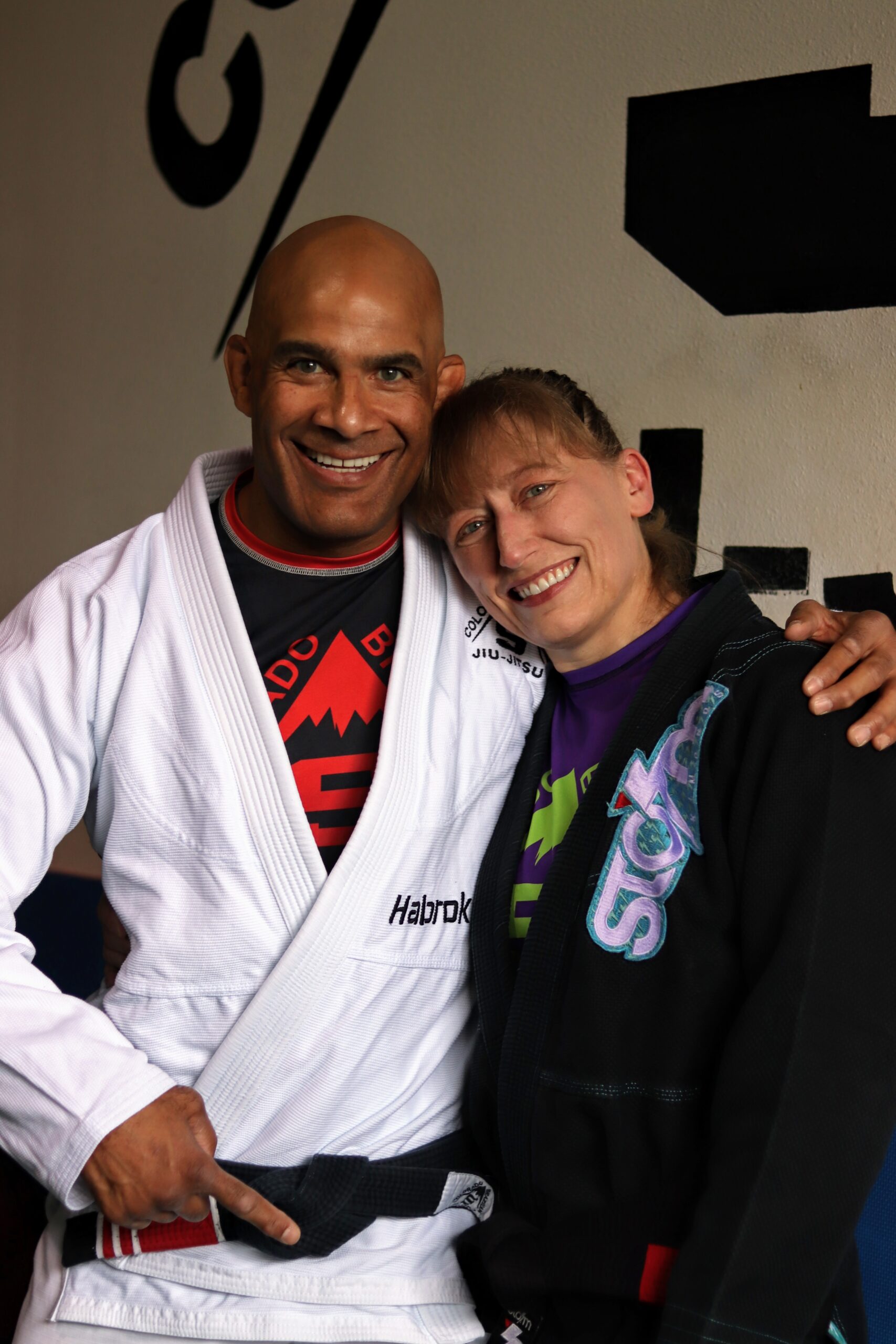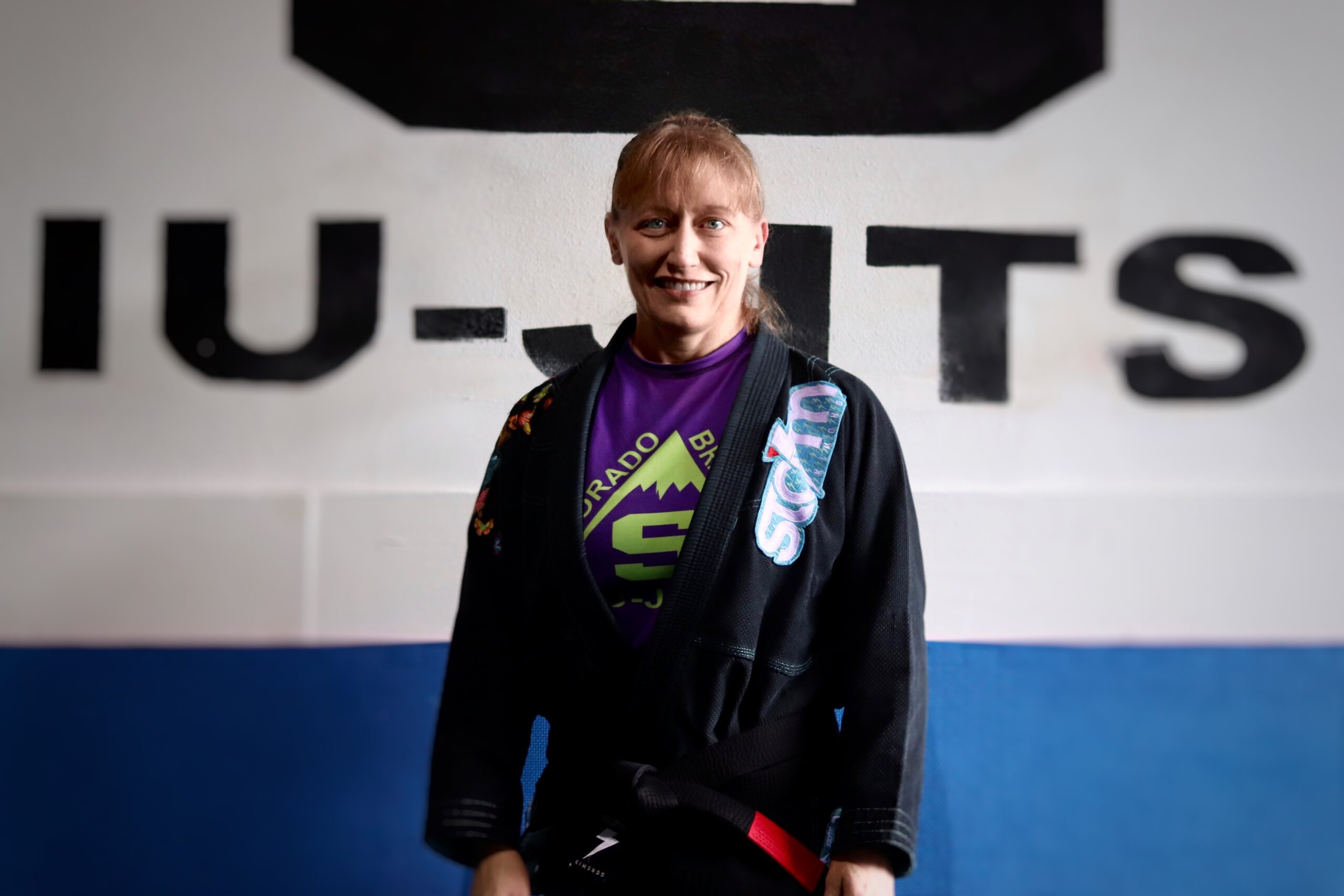 BJJ Black Belt 1st Degree – September 20, 2023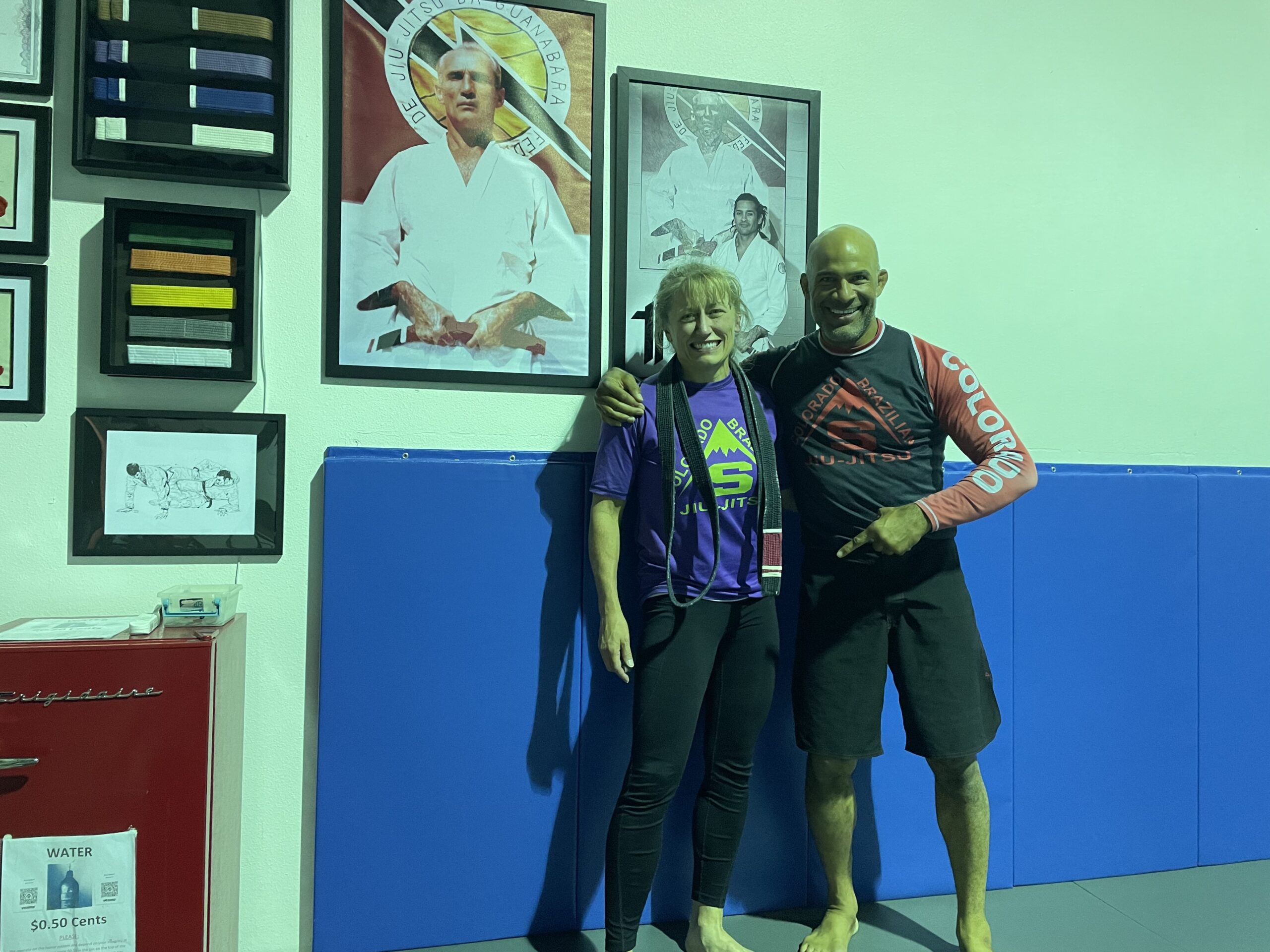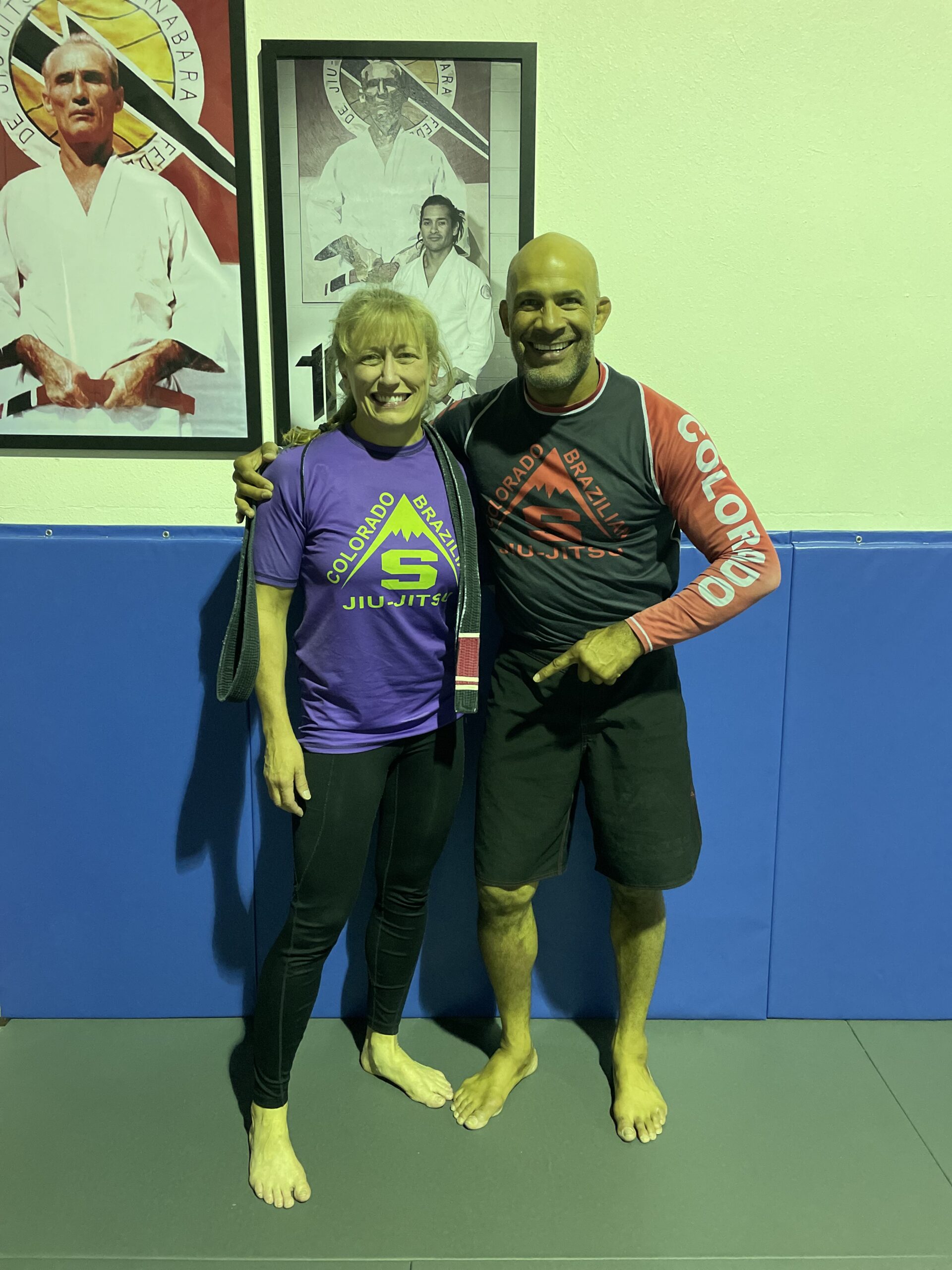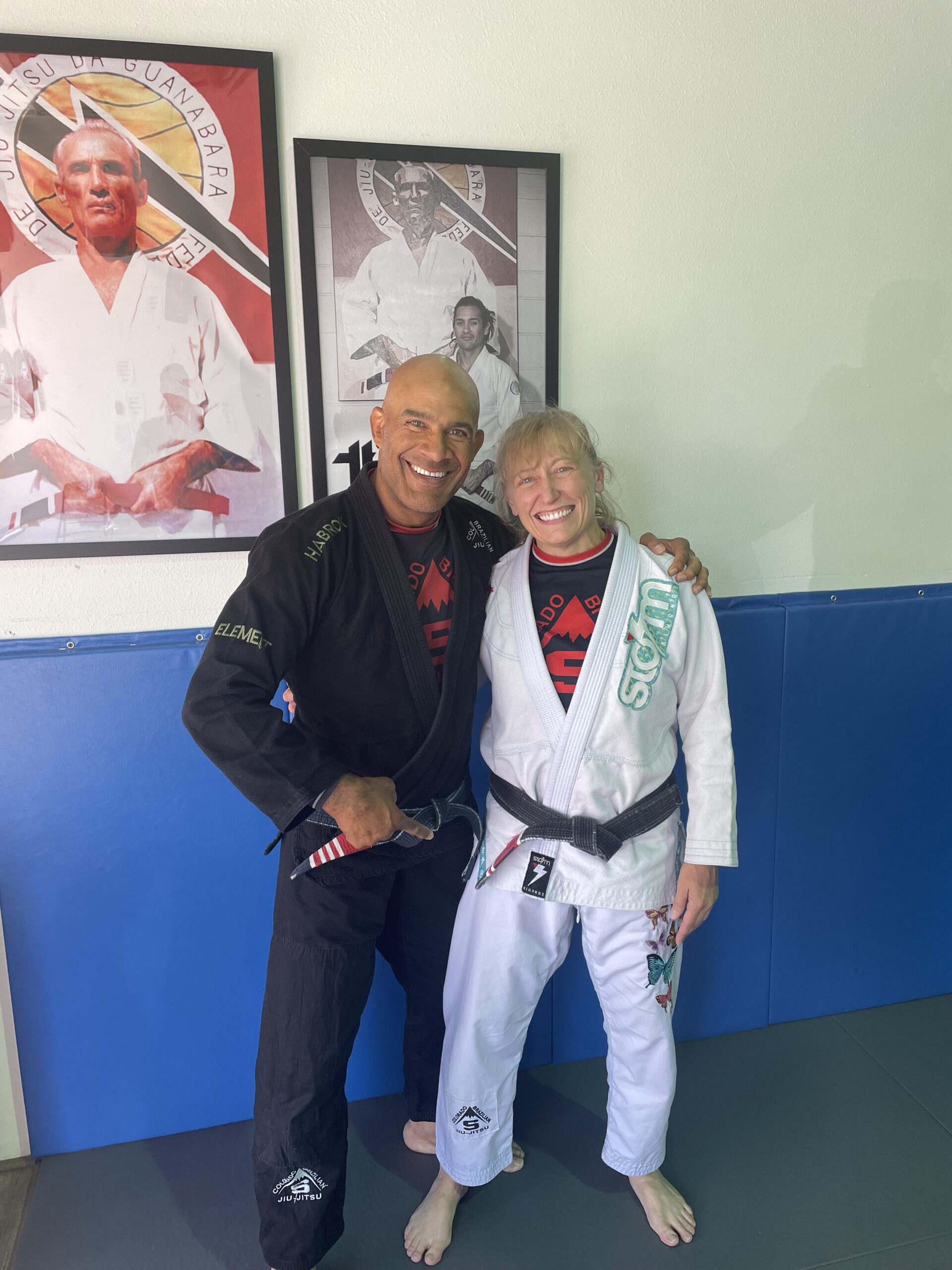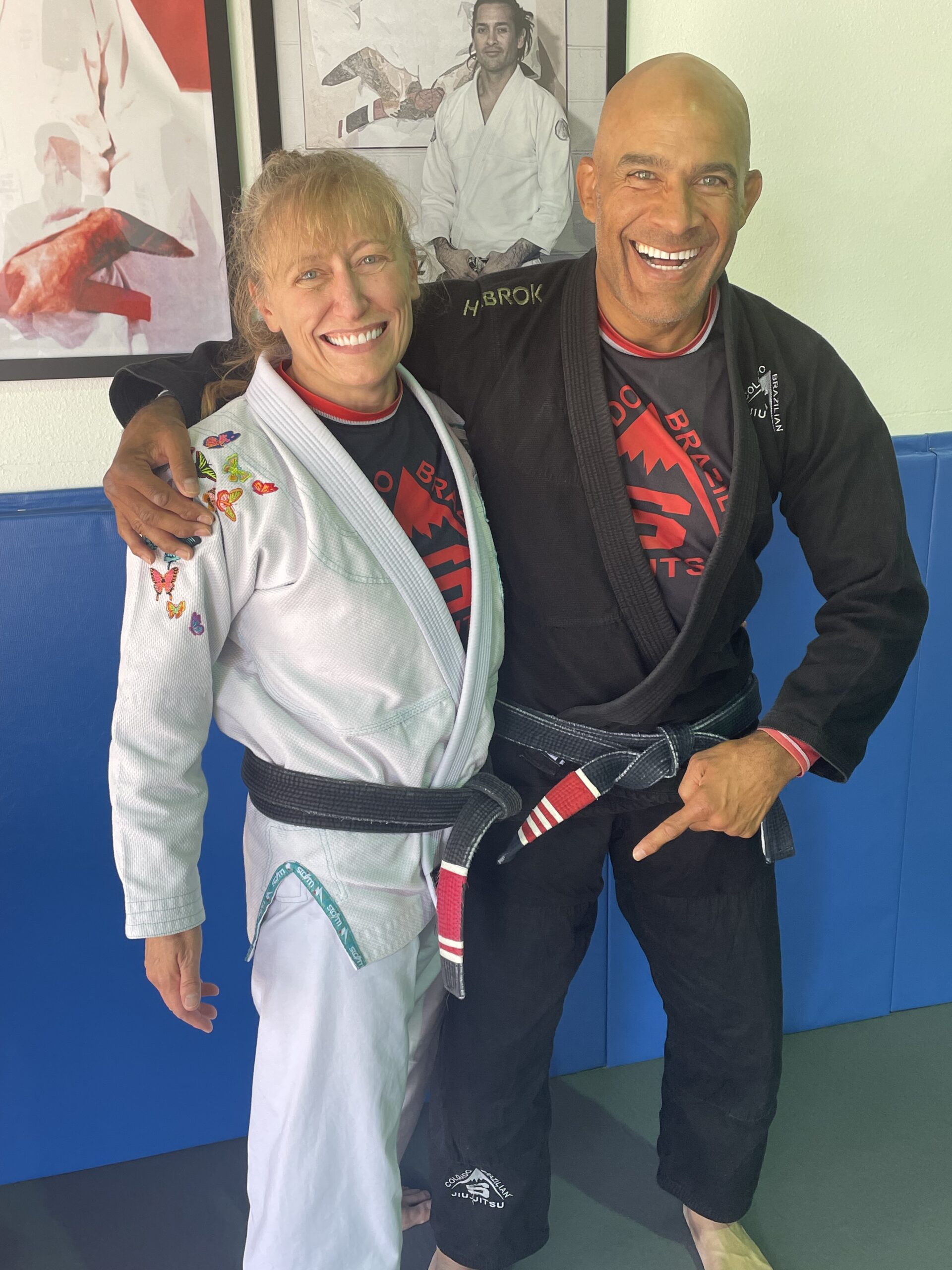 Professor Teri Stewart, With The Founder Of Colorado Brazilian Jiu Jitsu, Professor David Ruiz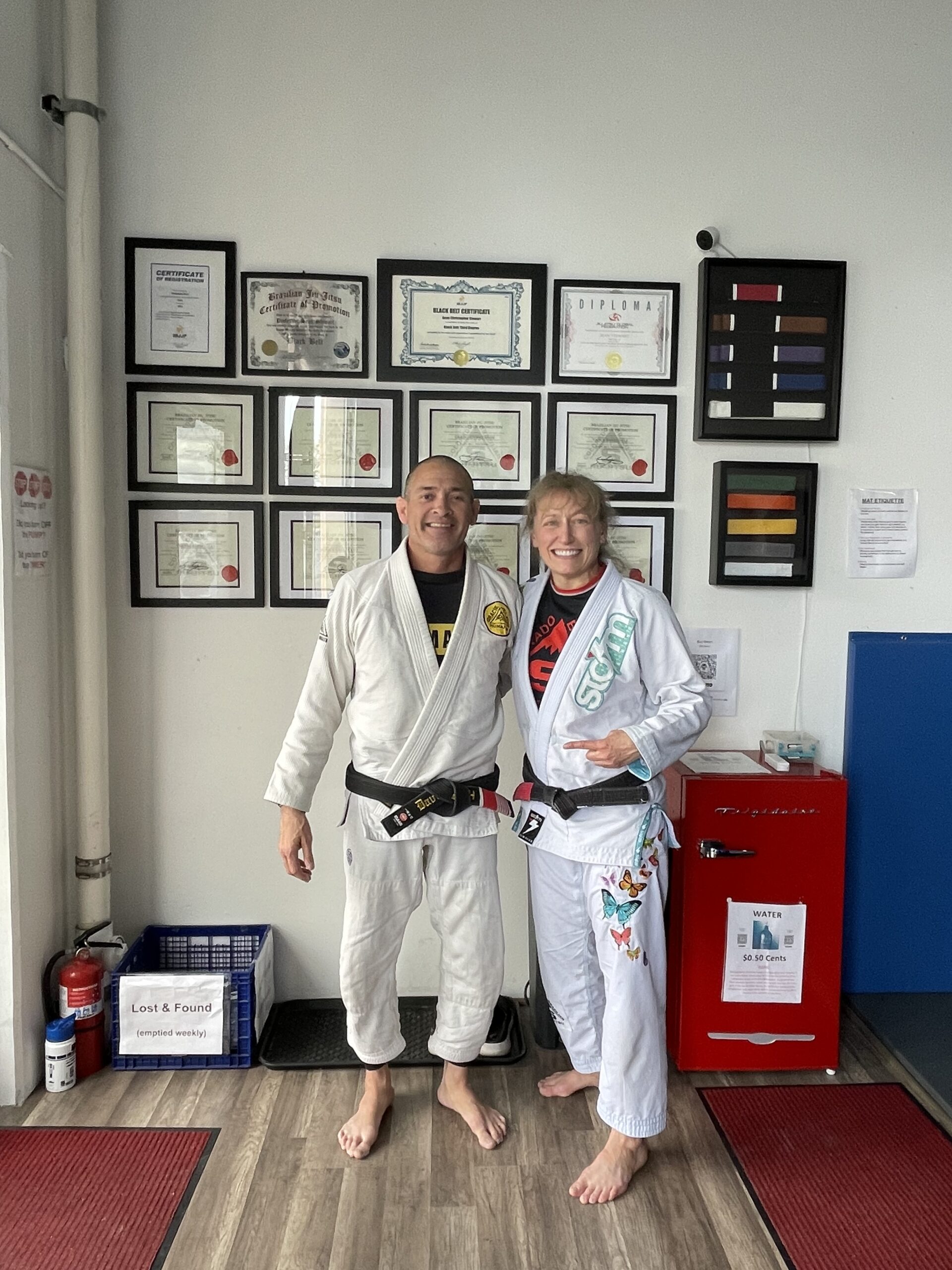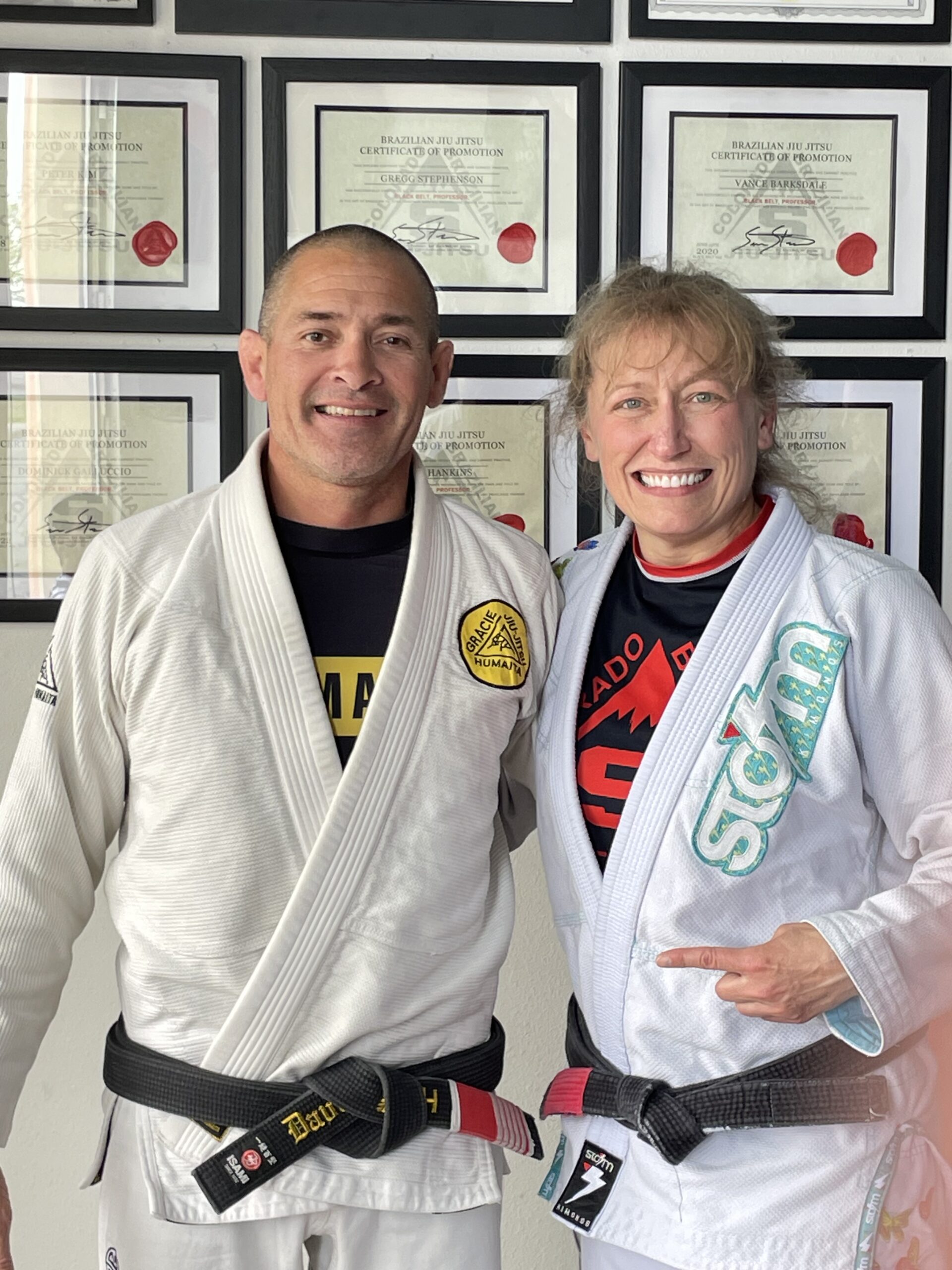 ---
Colorado Brazilian Jiu Jitsu Satori – CBJJS – Excellent Instruction – BJJ – Martial Arts – Self Defense – Fitness – Community – Fun – Central Park – Denver – Aurora – Jiu Jitsu Colorado