WE HAVE A NEW BROWN BELT: DR. DIEGO BELARDI!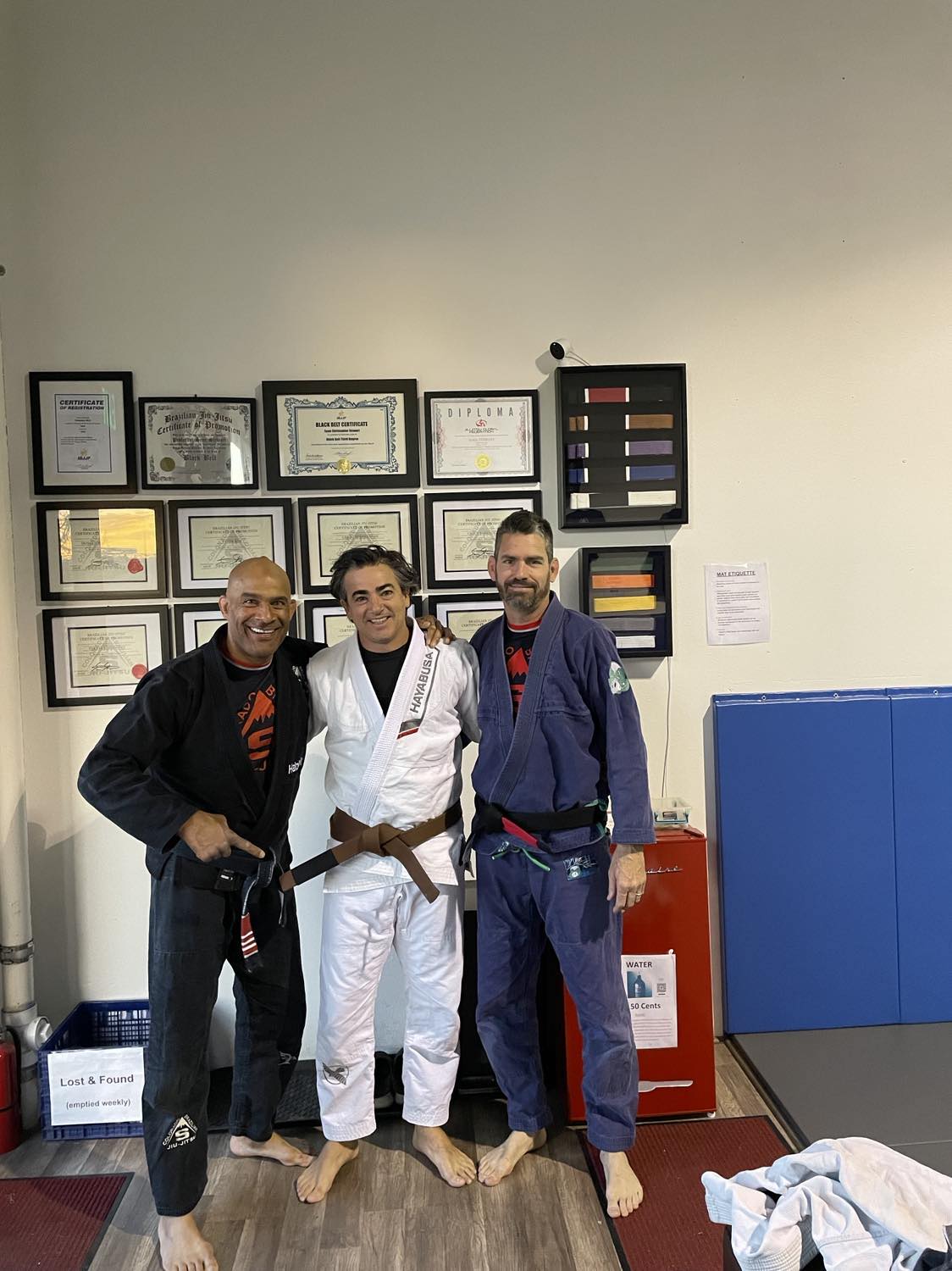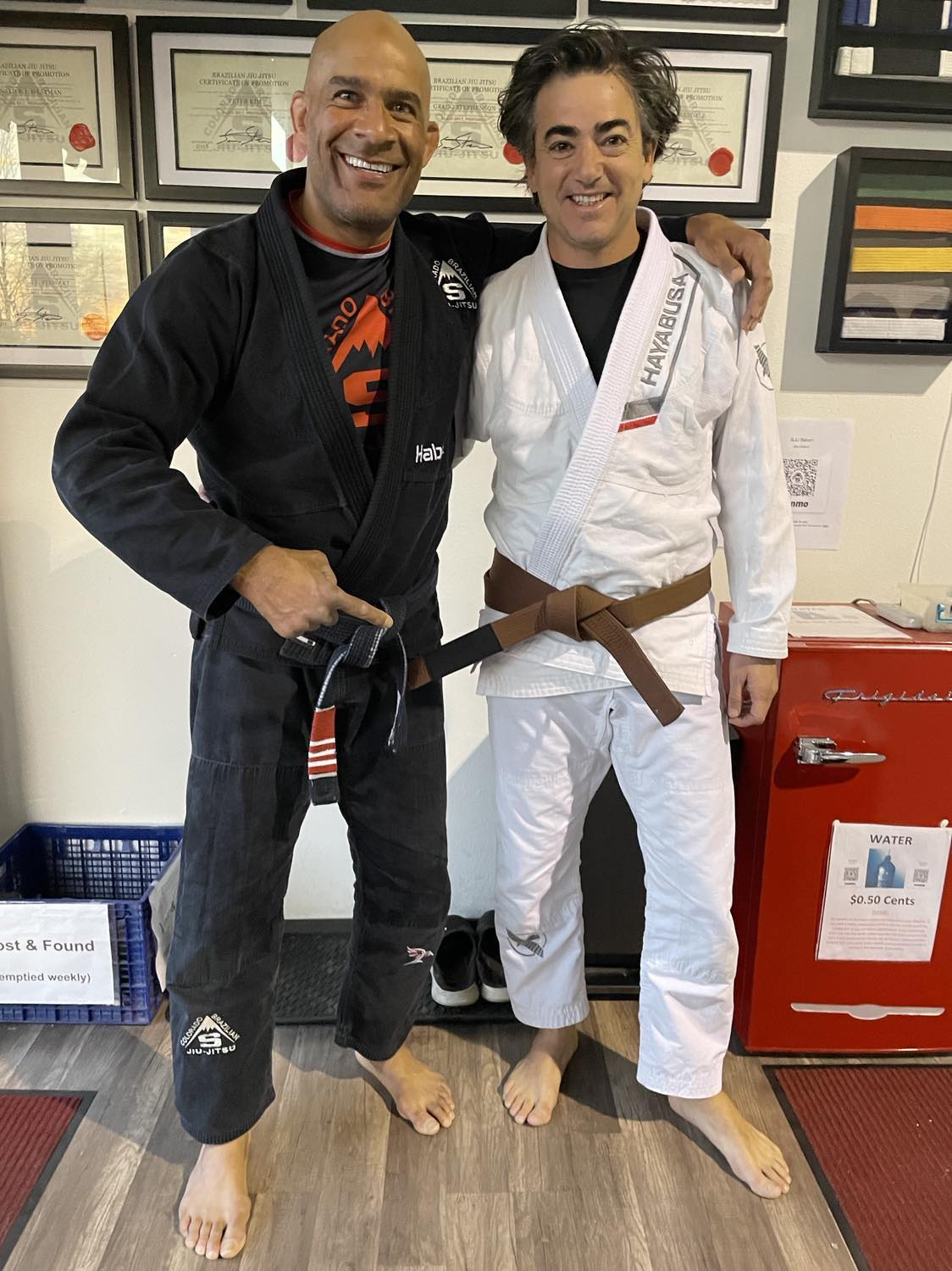 We have a new Brown Belt! Dr. Diego Belardi was awarded his BJJ Brown Belt up at Colorado Brazilian Jiu Jitsu Satori after the March 21, 2023, Wrecking Crew 6am Jiu Jitsu session. Way to earn that belt Dr. Diego!
Dr. Diego has demonstrated repeatedly his technical skill in and knowledge of the art. His inquisitive nature and scientific approach to integrating techniques into his Jiu Jitsu repertoire, together with his consistent presence on the mat and his willingness and skill in sharing what he has learned with others, is an inspiration. Achieving Brown Belt is no small accomplishment. It requires much time on the mat, perseverance, some hard training, and a love for the art and its practice. Welcome to Brown Belt Dr. Diego. Black Belt is just around the corner for certain.
DR. DIEGO BELARDI: BJJ BROWN BELT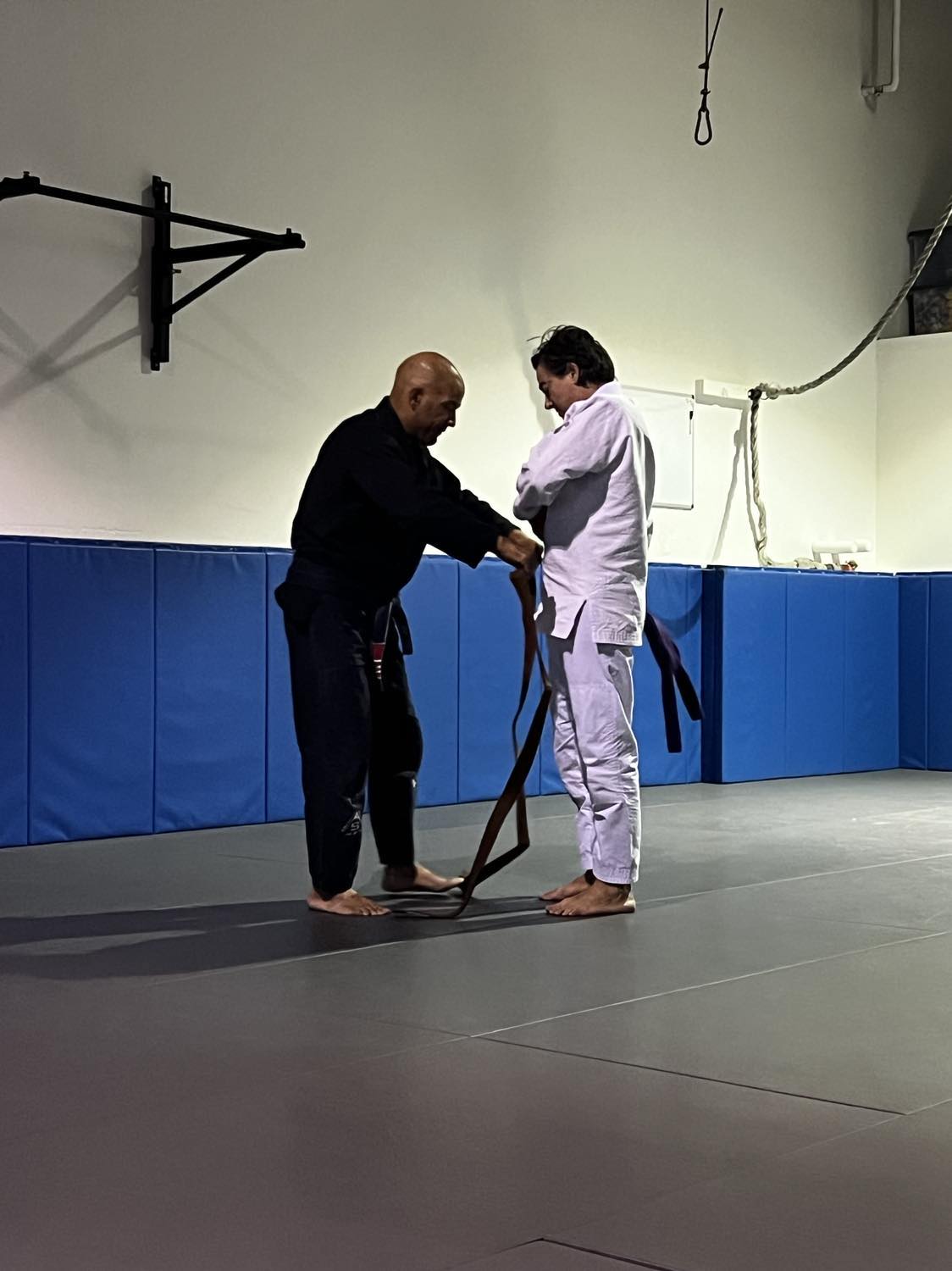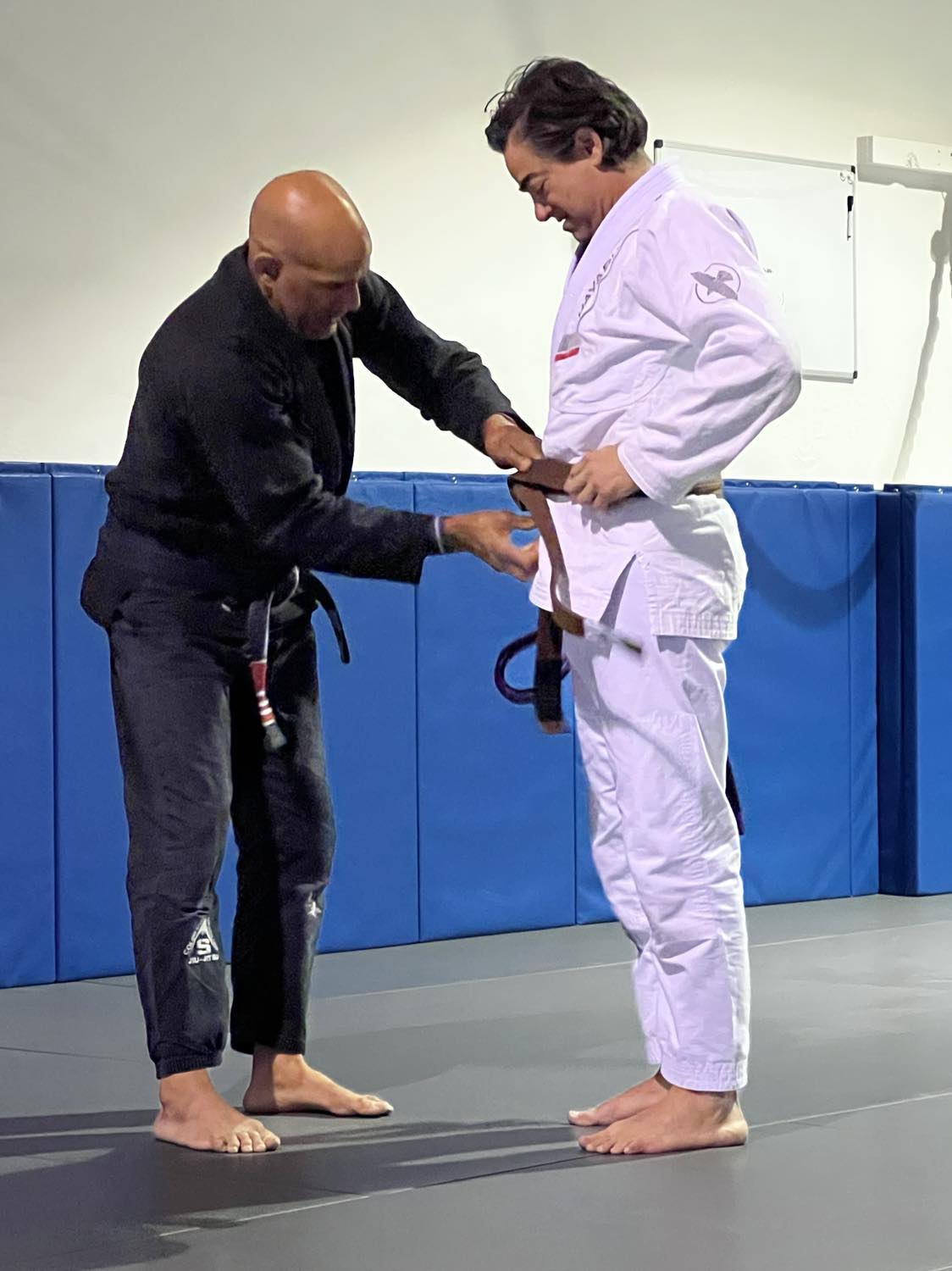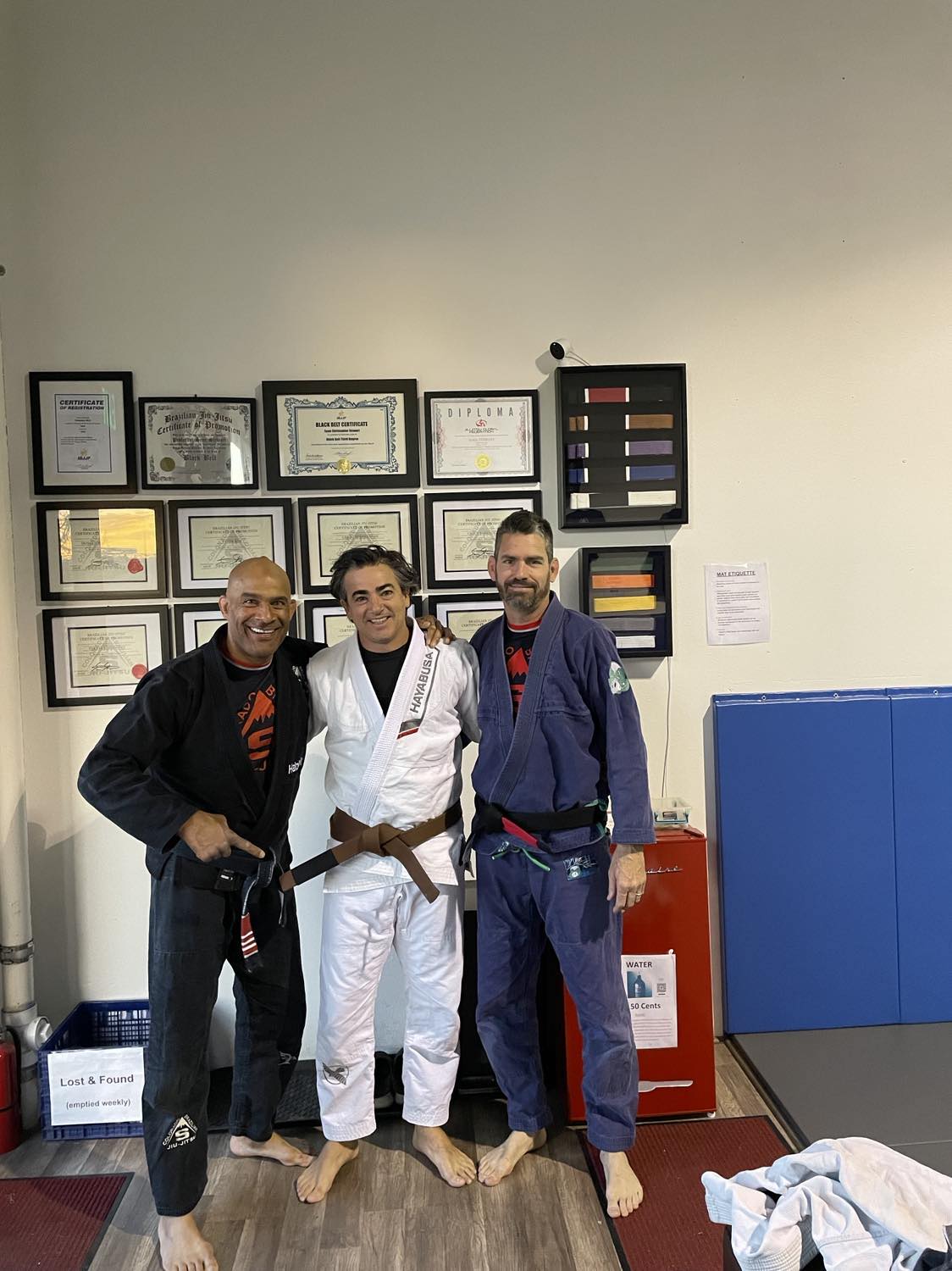 ---
Colorado Brazilian Jiu Jitsu Satori – CBJJS – Excellent Instruction – BJJ – MMA – Martial Arts – Self Defense – Fitness – Community – Fun – Central Park – Denver – Aurora – Jiu Jitsu Colorado