REPRESENT! ROBIN DESPAIN COMPETES AT GRAPPLING INDUSTRIES CHEYENNE!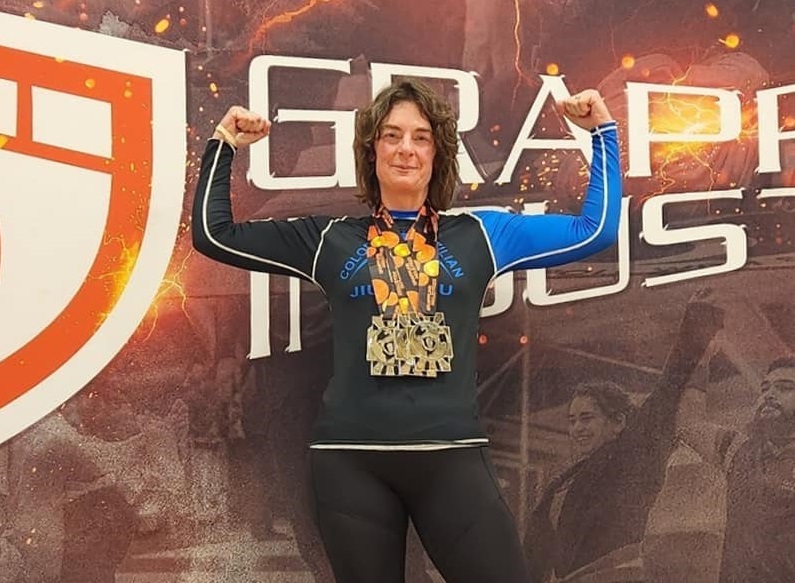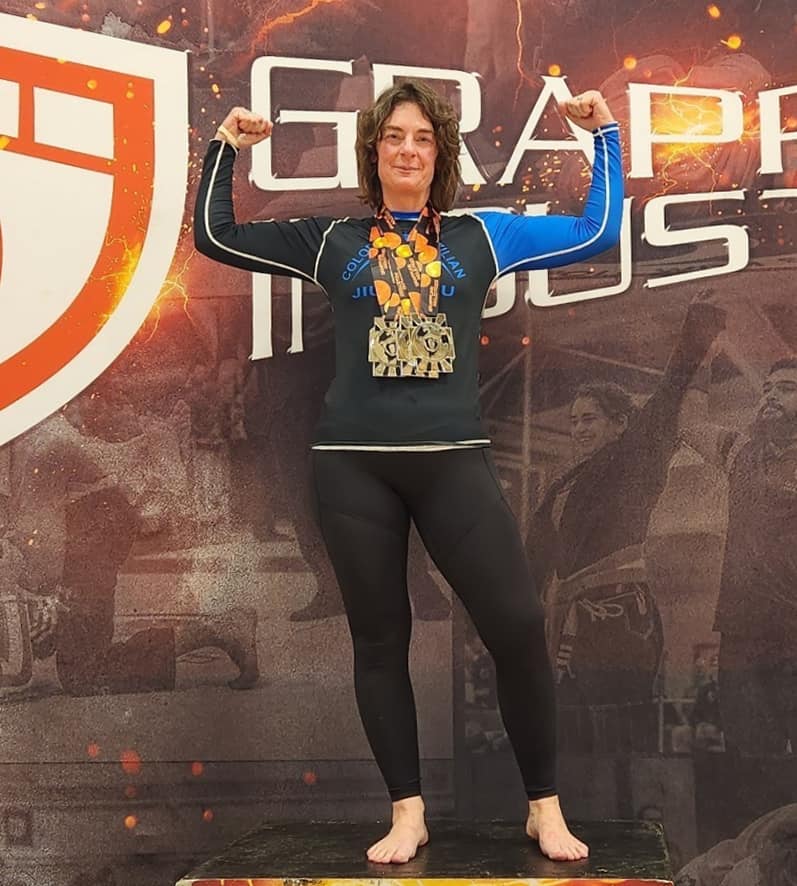 Robin Despain brought home four medals from the Grappling Industries Chyenne, Wyoming event held March 12, 2023. What an accomplishment! Way to compete Robin! Way to represent Colorado Brazilian Jiu Jitsu Satori! You rock!
This is what Robin had to say about her competition on Facebook:
"I've never stepped onto the mats feeling as supported as I did yesterday. From training in the gym, drilling on the mats, coaching during my matches, plus helping me pull myself together so I could go out there and give 100% for each of my 6 matches, Lawrence deserves his own medal. Not to mention Professor Sean and Teri assistance in getting into the right mindset and their quality instruction. I was very happy to wear my CBJJS rashgaurd on those mats. A big thank you to everyone."
Facebook, March 13, 2023.
Thank you also to Lawrence Gaytan who accompanied Robin to the tournament and coached her throughout. Brilliant!
ROBIN DESPAIN – BJJ COMPETITOR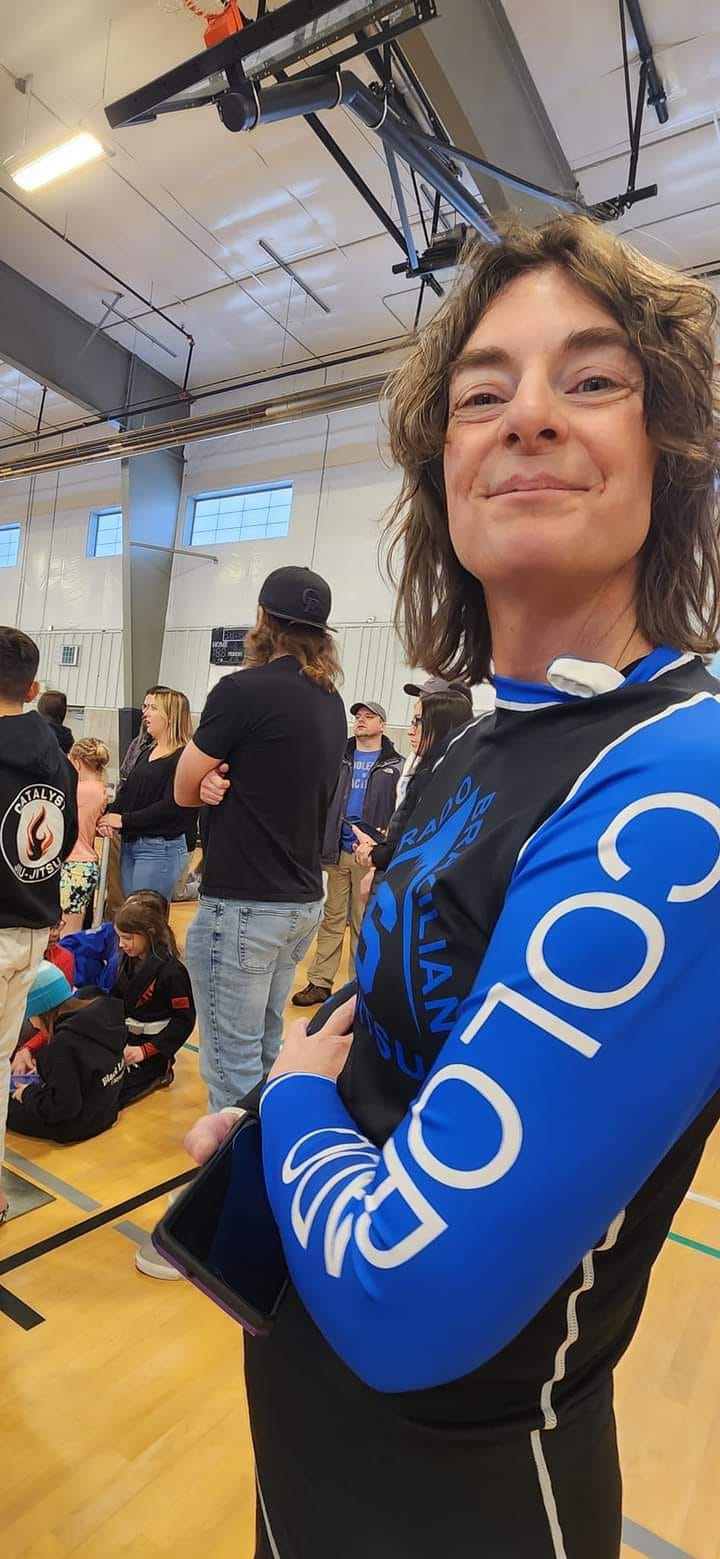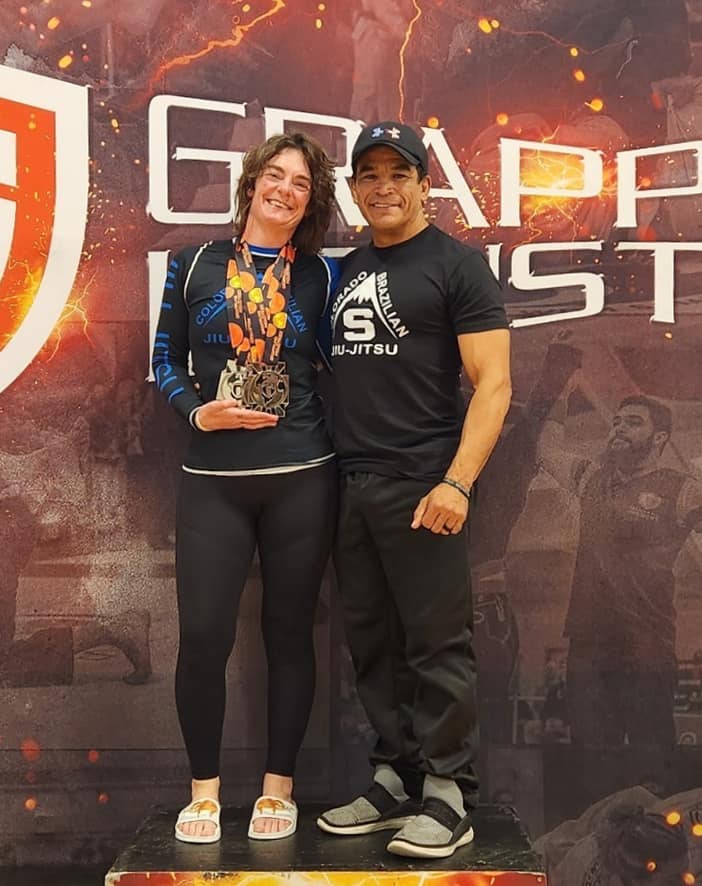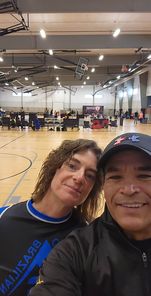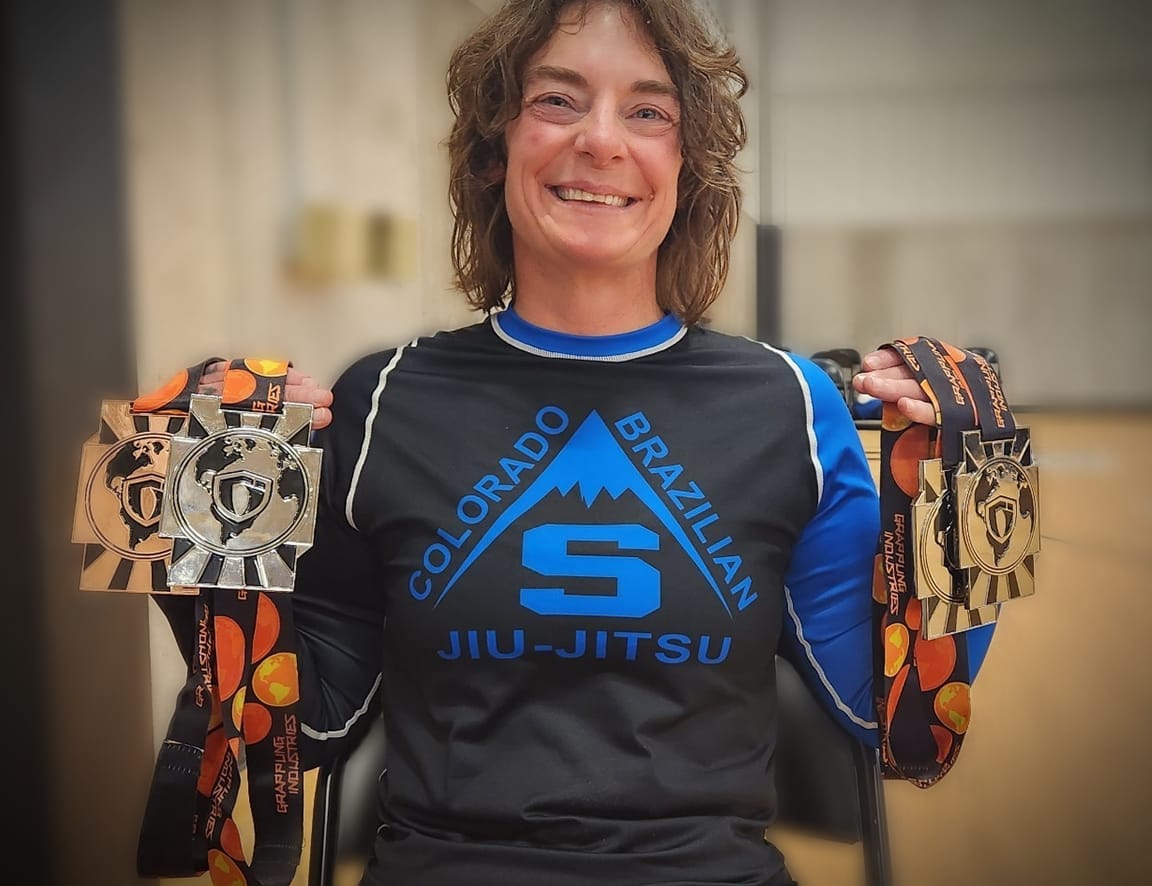 ---
Colorado Brazilian Jiu Jitsu Satori – CBJJS – Excellent Instruction – BJJ – MMA – Martial Arts – Self Defense – Fitness – Community – Fun – Central Park – Denver – Aurora – Jiu Jitsu Colorado